How to Create a Suite
To create a suite, navigate to Configuration > Service Locations > Suites.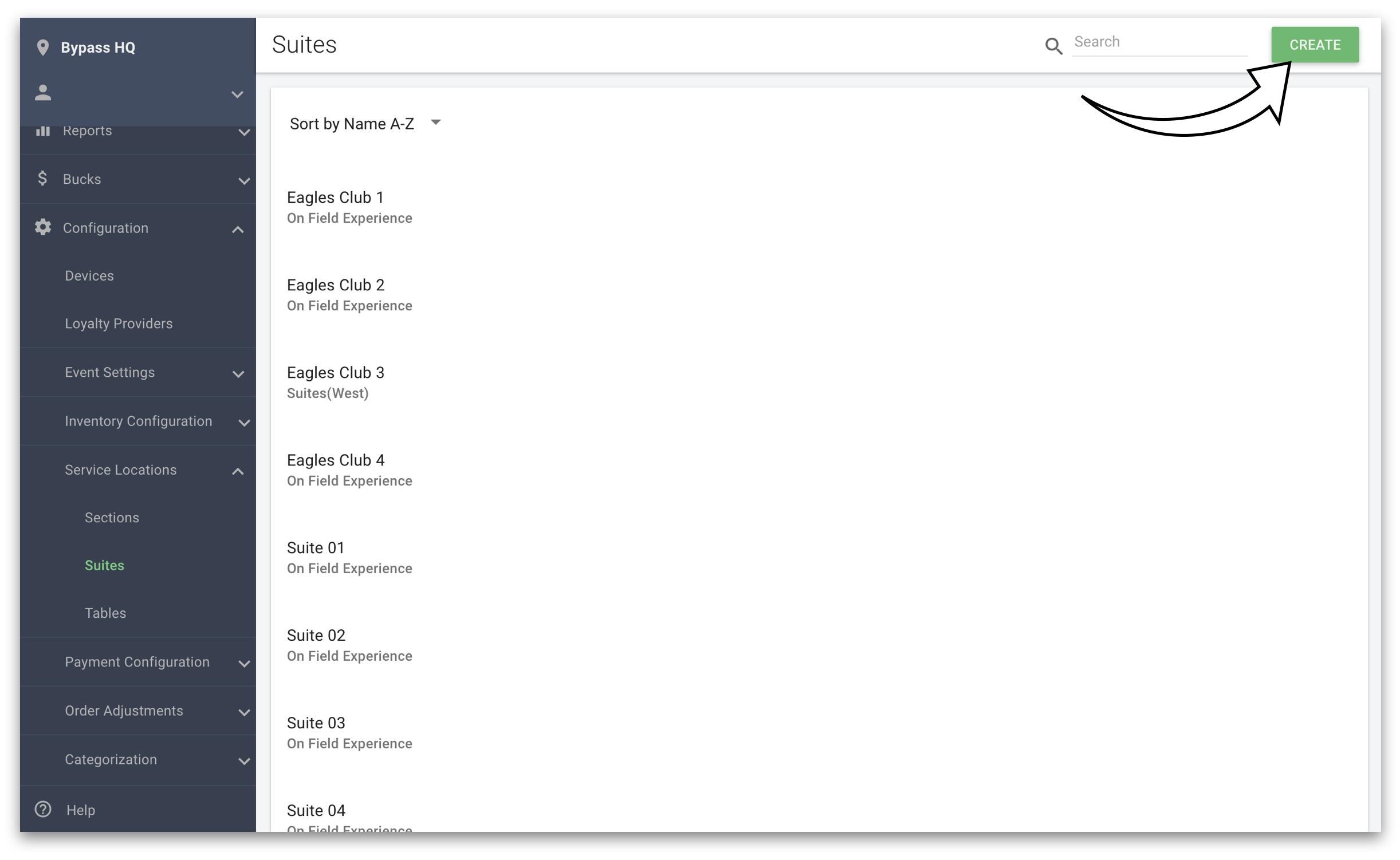 Any suites that already exist will appear in the main window. You can create a new suite by clicking Create in the top right.
Create a name for the suite and choose a Location from the drop-down. It would be beneficial to add descriptions to your suites if you have multiple, but it's not required. Click the green Save button when you are finished.