Custom Tenders are representations of tenders that can be accepted at your register. If your business offers vouchers or other tender types you can create a Custom Tender that will appear on the tender screen. This article will explain how to create and assign a Custom Tender to a location.
Table of Contents
How to Create a Custom Tender
To create a new Custom Tender navigate to Configuration > Payment Configurations > Custom Tenders.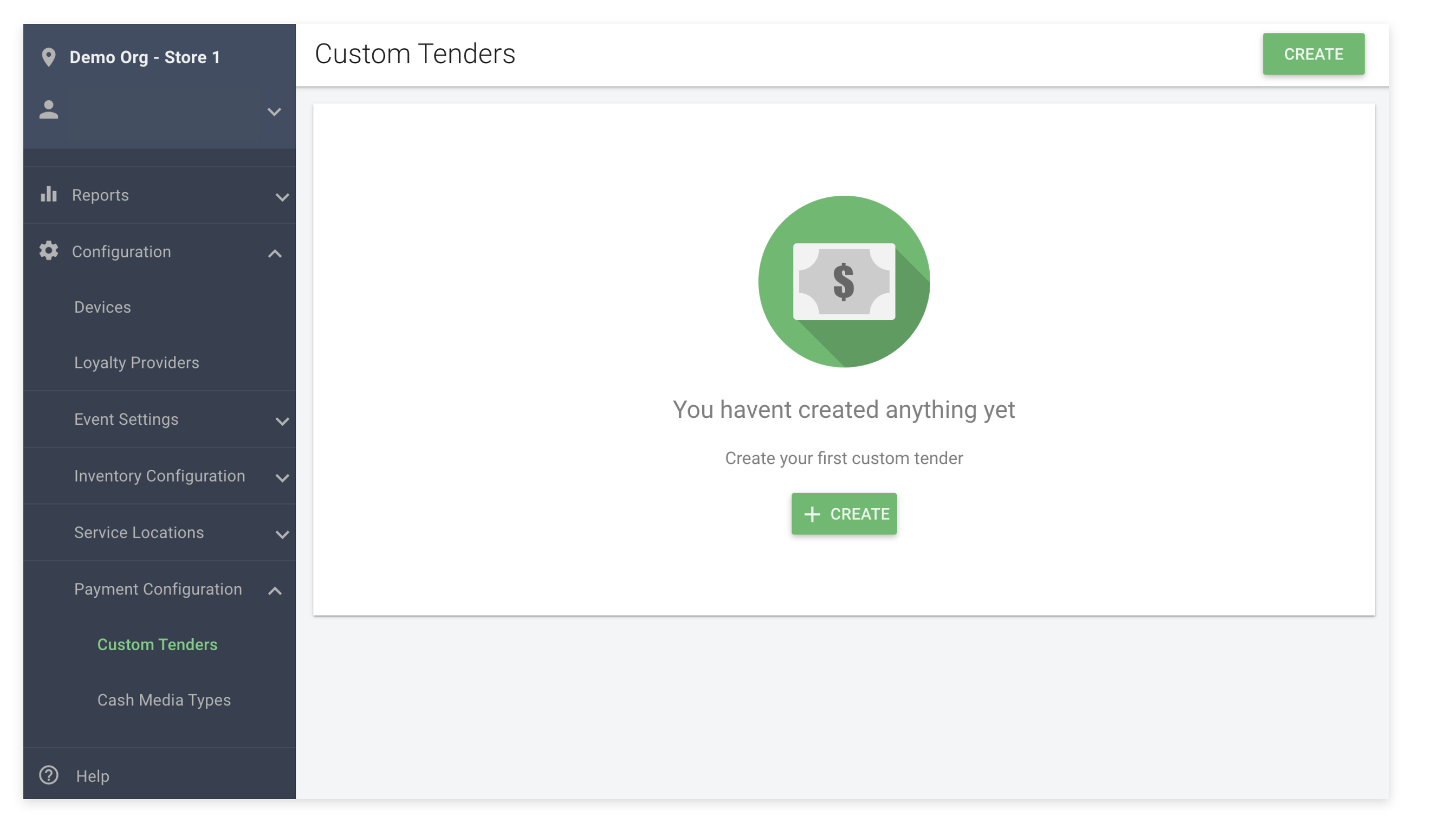 In the Custom Tenders section, you can edit any existing Custom Tenders or create a new one by clicking Create.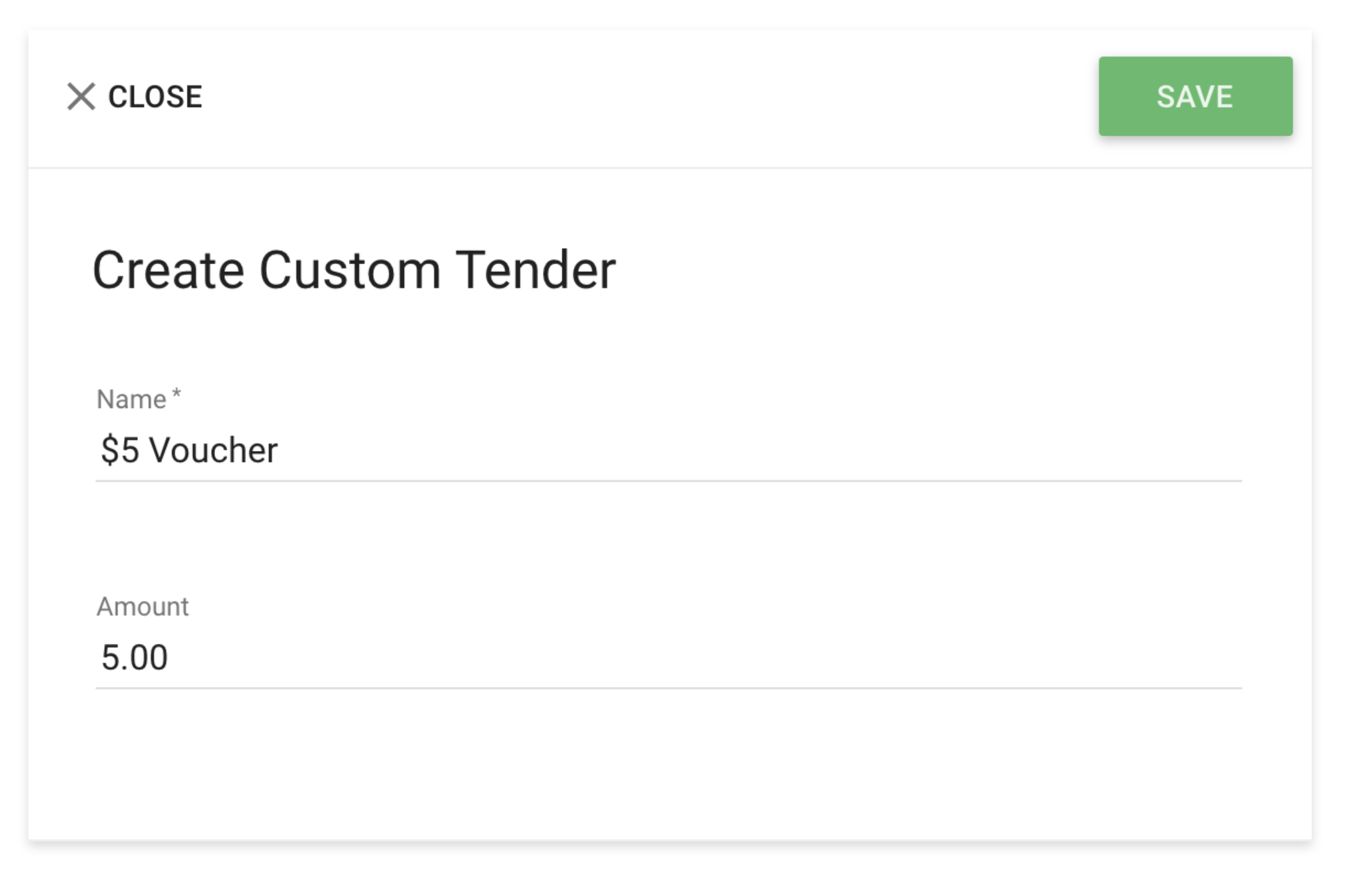 Type the name of the Custom Tender as you want it to appear on the register. Then choose the amount you want it valued for. Then click Save.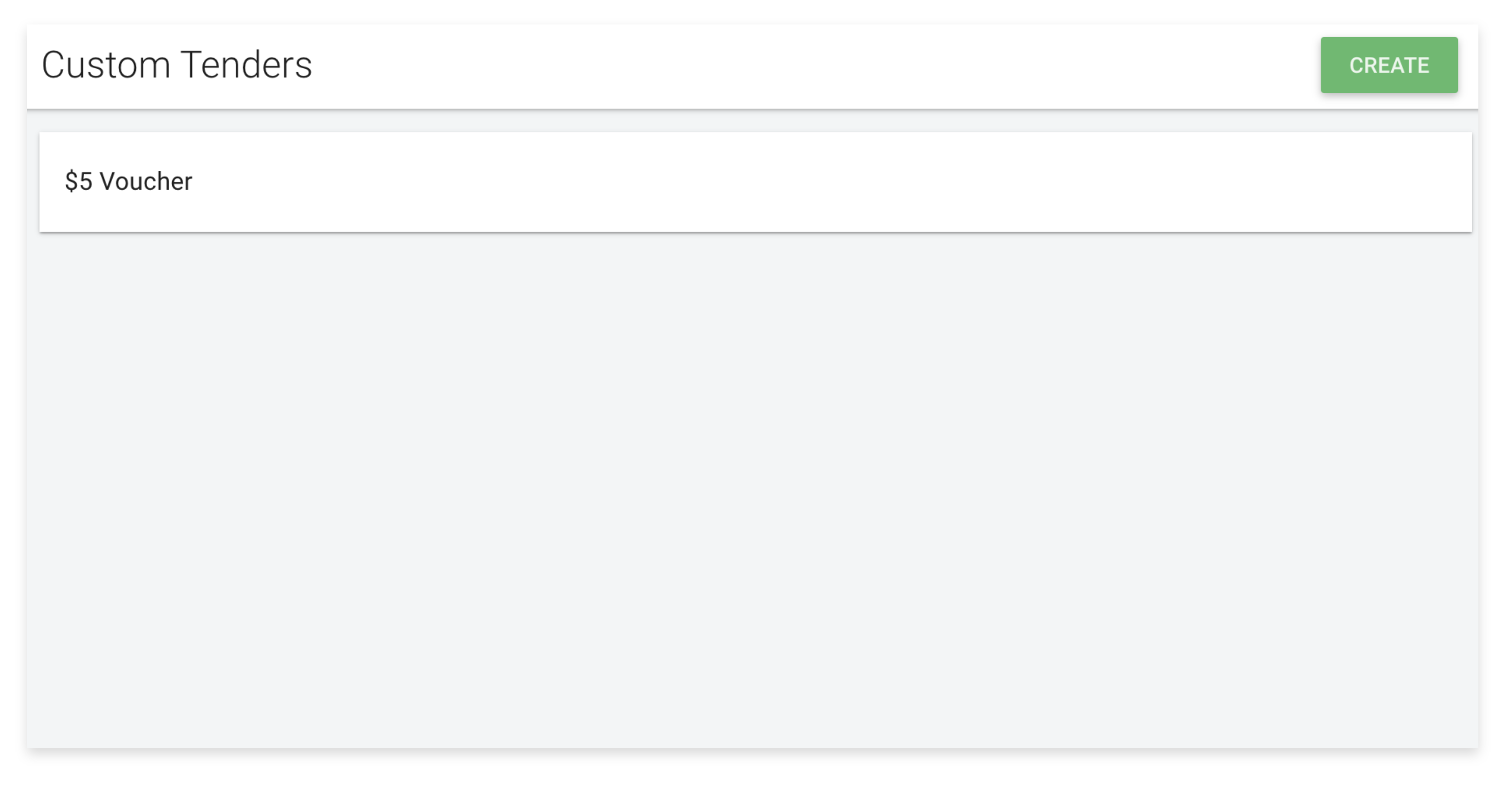 Created tenders will be organized alphabetically. You can edit existing tenders by clicking on them in this list.
Enable a Custom Tender for a Location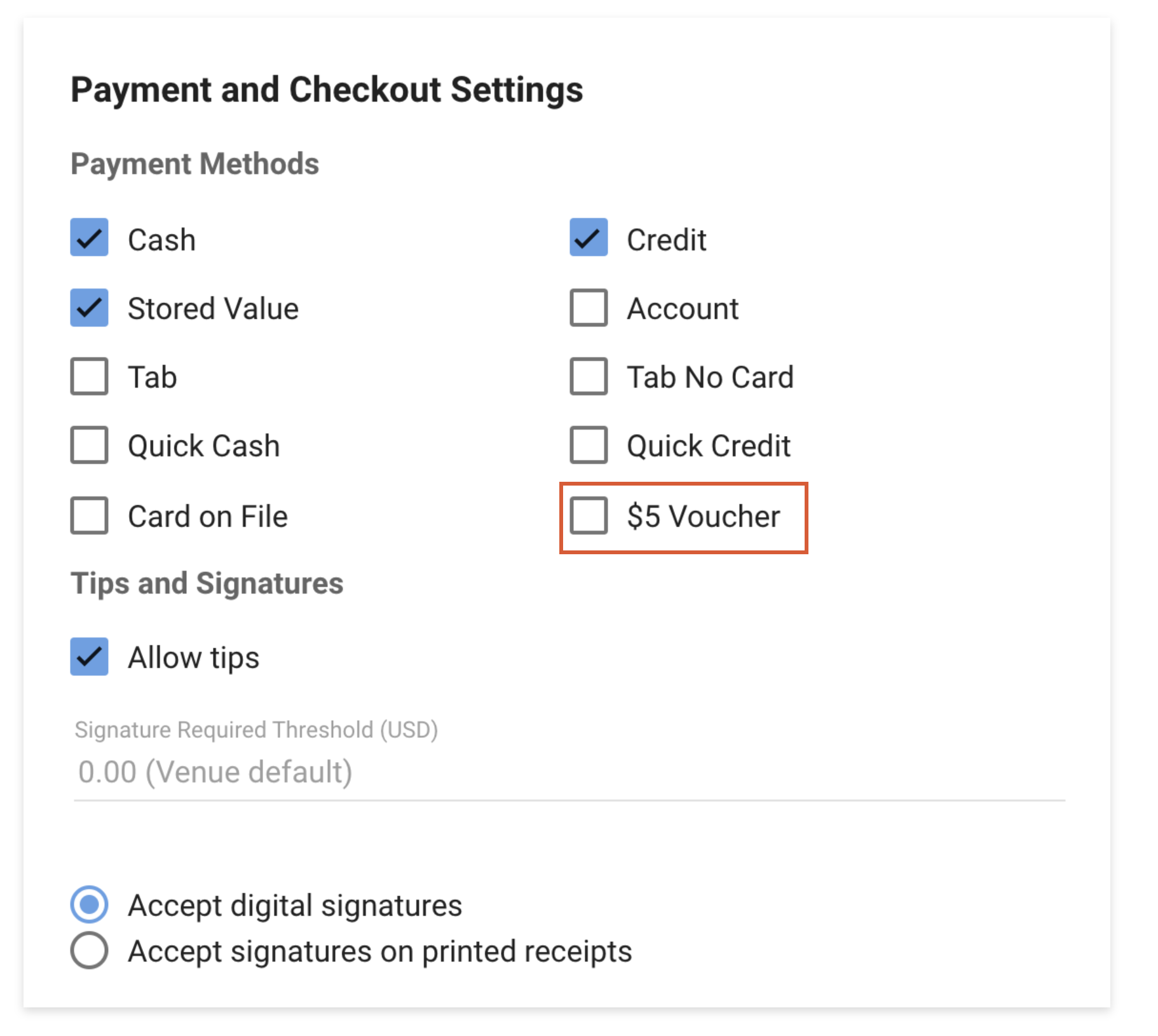 To enable a Custom Tender for a location you must check the box next to the desired Custom Tender. When editing a location, scroll down to the Payment and Checkout Settings, and check the box next to each payment method that can be accepted at the location.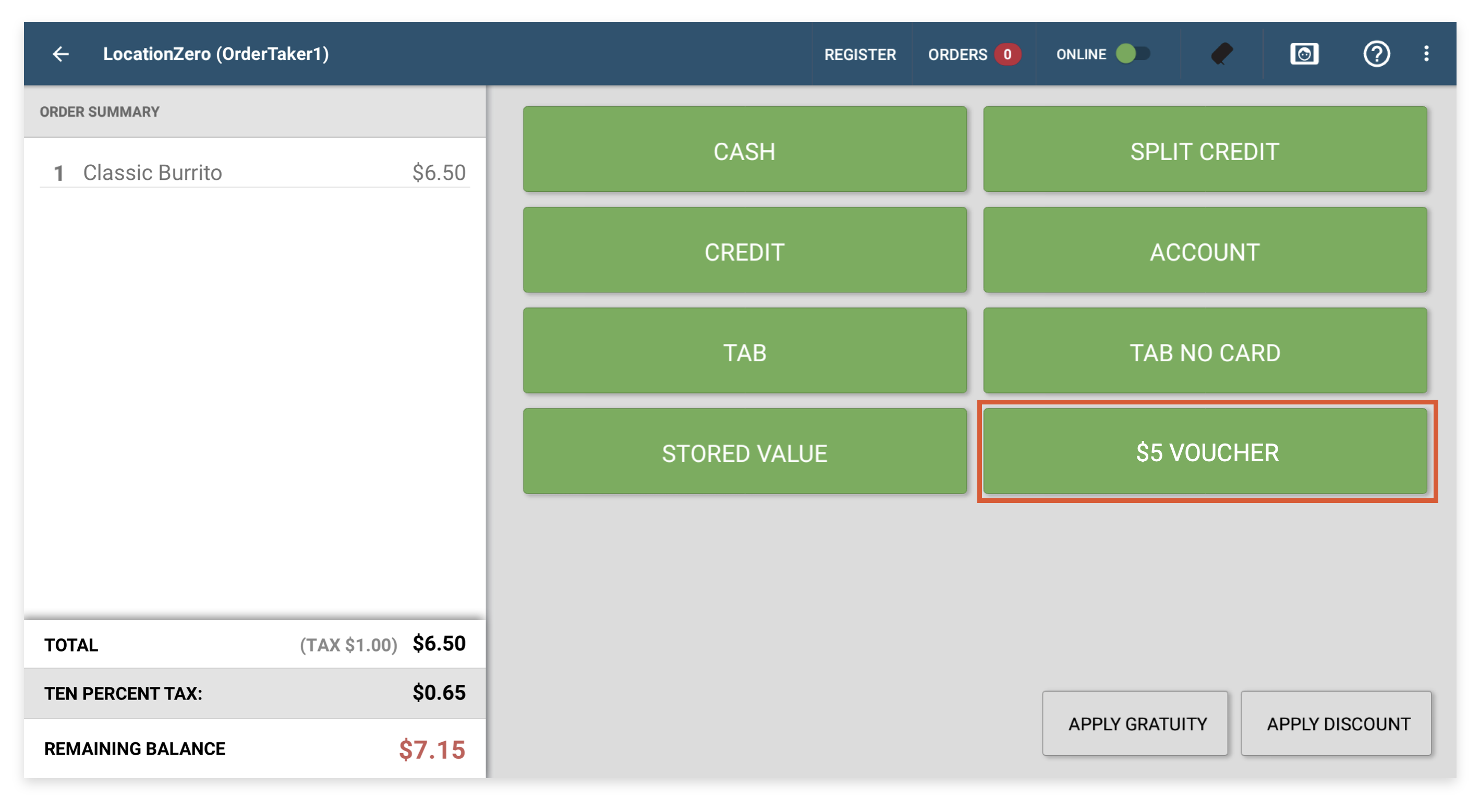 Any enabled Payment method will show on the tender screen like in the example above.