In Bypass, you can create House Accounts to bill clients on an independent billing cycle via a third party service. Charging a House account will close the order on the POS. You can bill the customer later by using the House Account Reporting Page. This article will demonstrate how to use a House Account in Bypass.
Table of Contents
Creating a House Account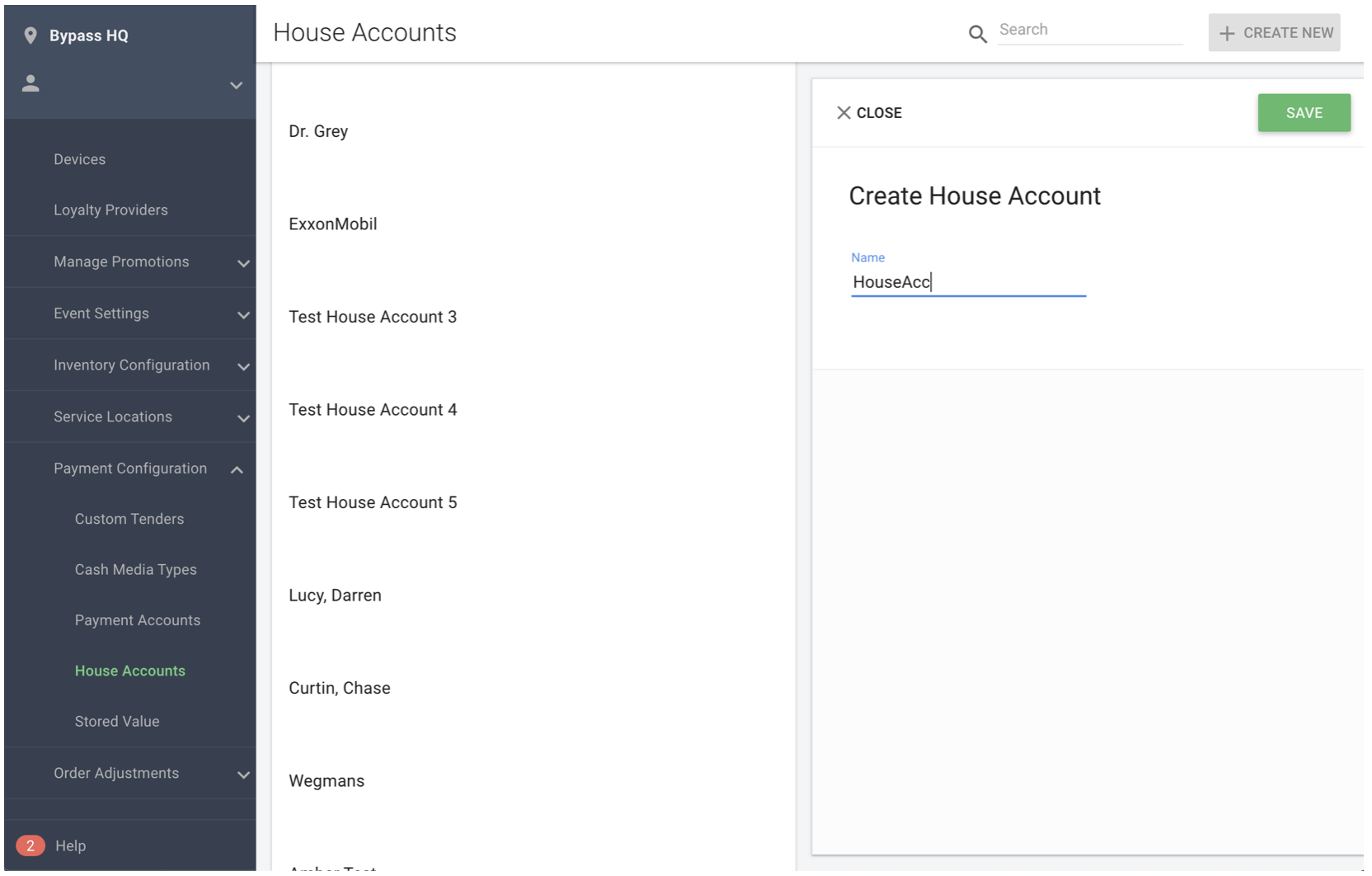 To create a House Account navigate to Configuration > Payment Accounts > House Accounts.
To create a new House Account click the Create New button in the top right corner. Type the name of the house account and click Save.
Location Settings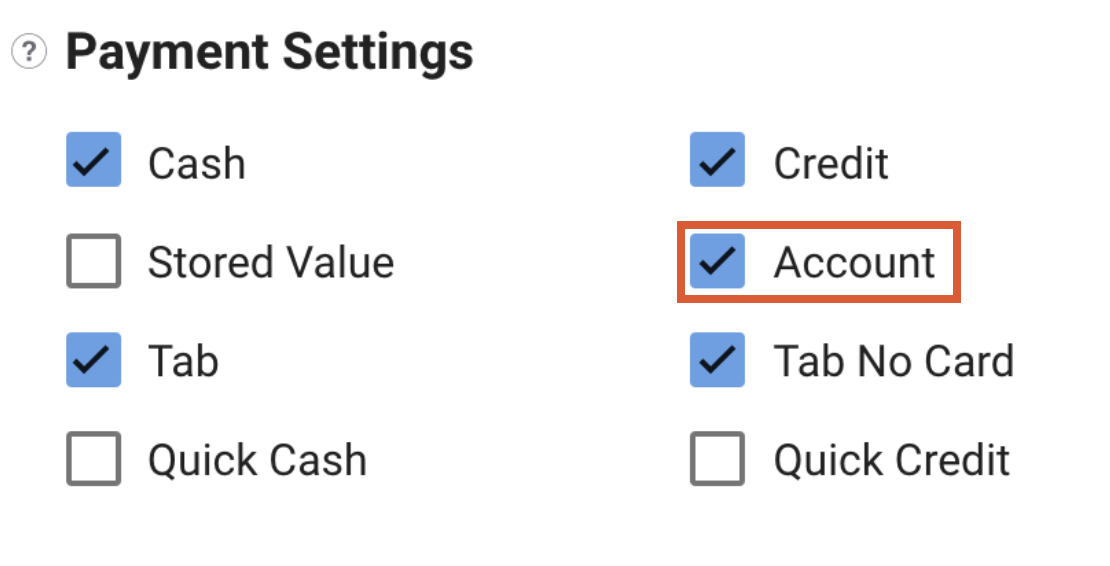 The House Account tender option will show up for any Location that has the Account Payment setting checked.
Charging a House Account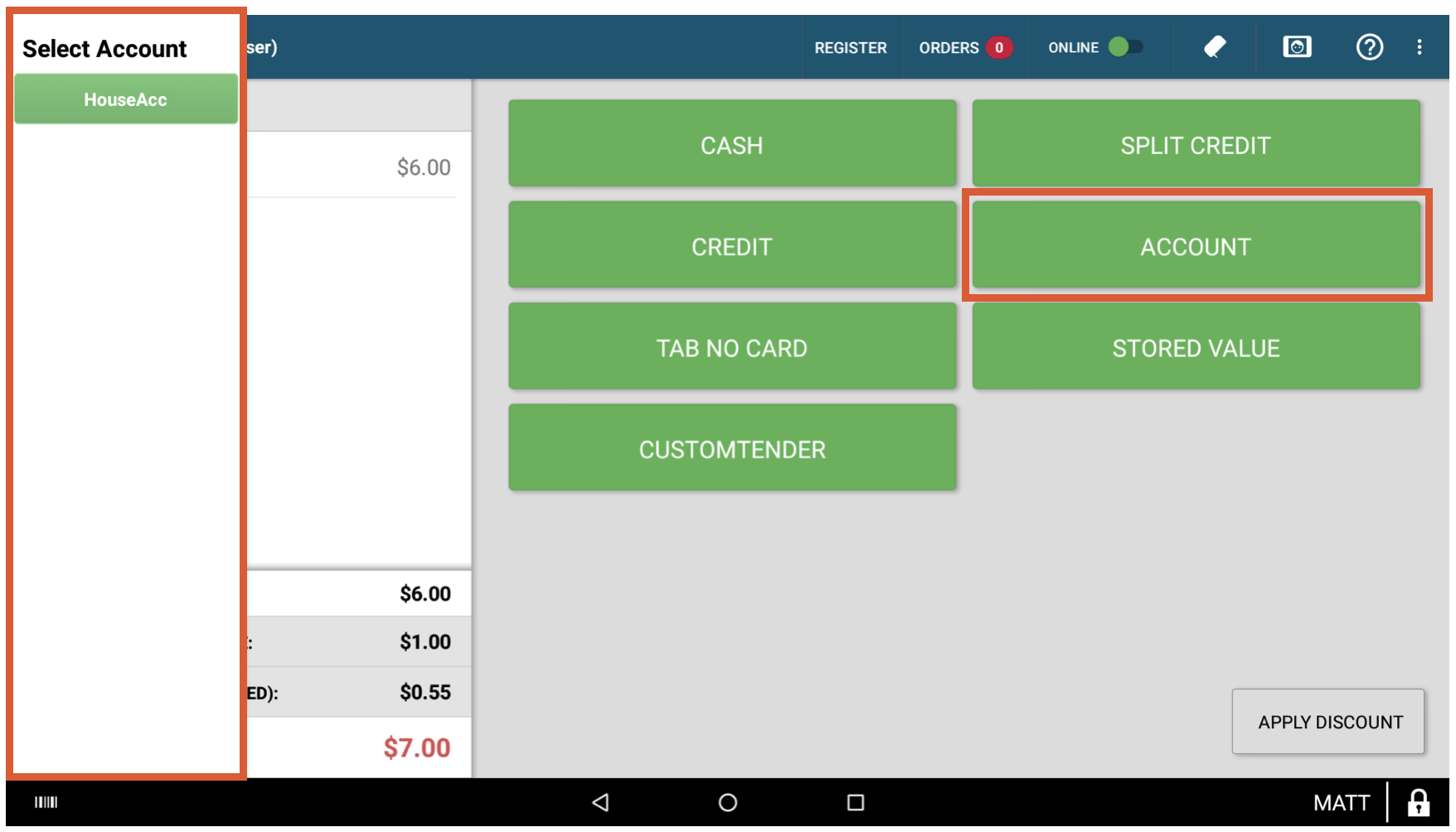 When charging a House Account the POS will show this screen. To charge a House Account tap the Account button and then choose an account from the list.
NOTE: Charging to a House Account only catalogs the transaction information in order to be referenced in your Reports. You will still need to process your payment retroactively using a third party service.
House Account Reporting
To see the charges to each account navigate to Reports > Sales.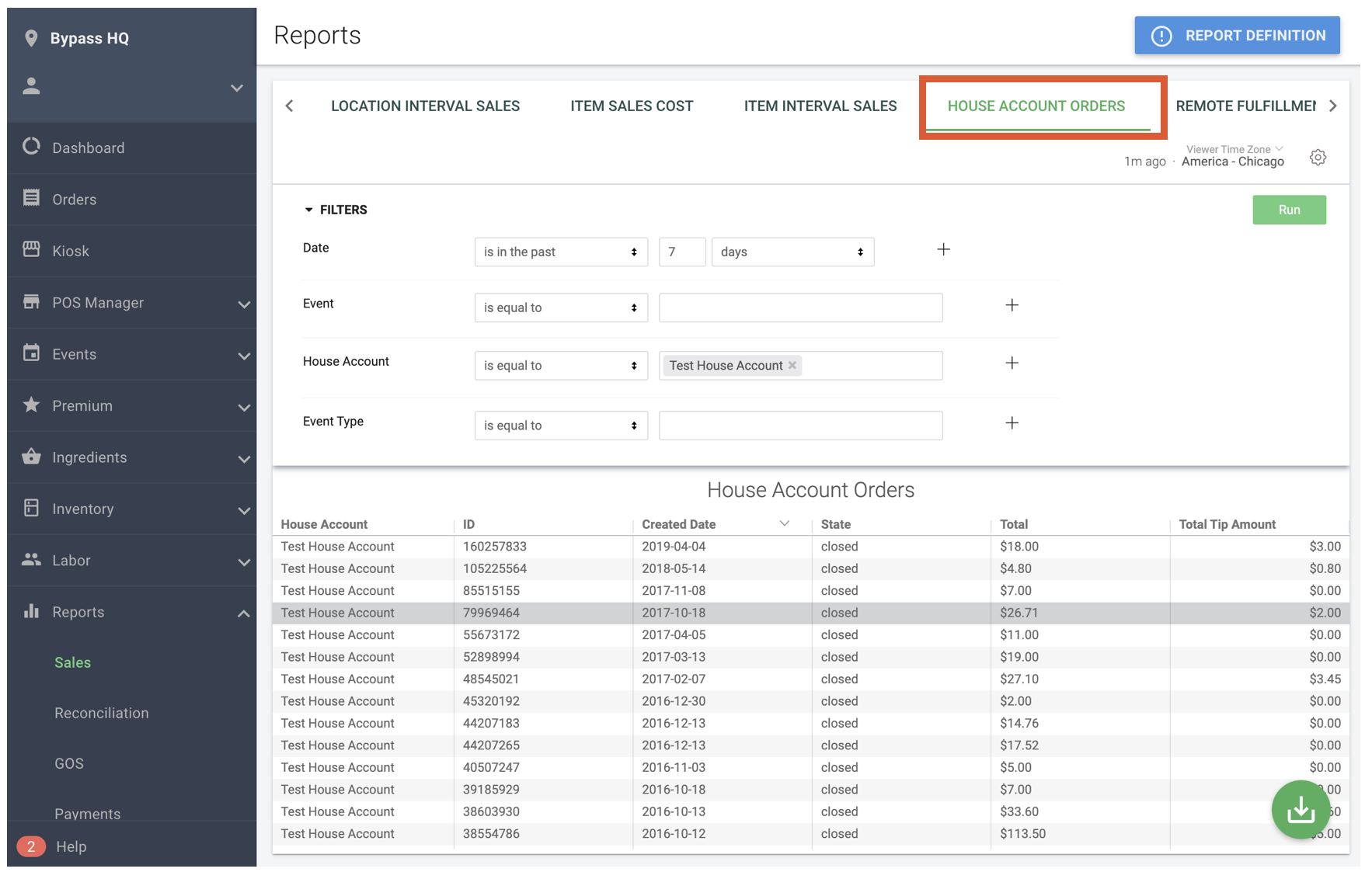 Find the House Account Orders tab by using the top navigation arrows.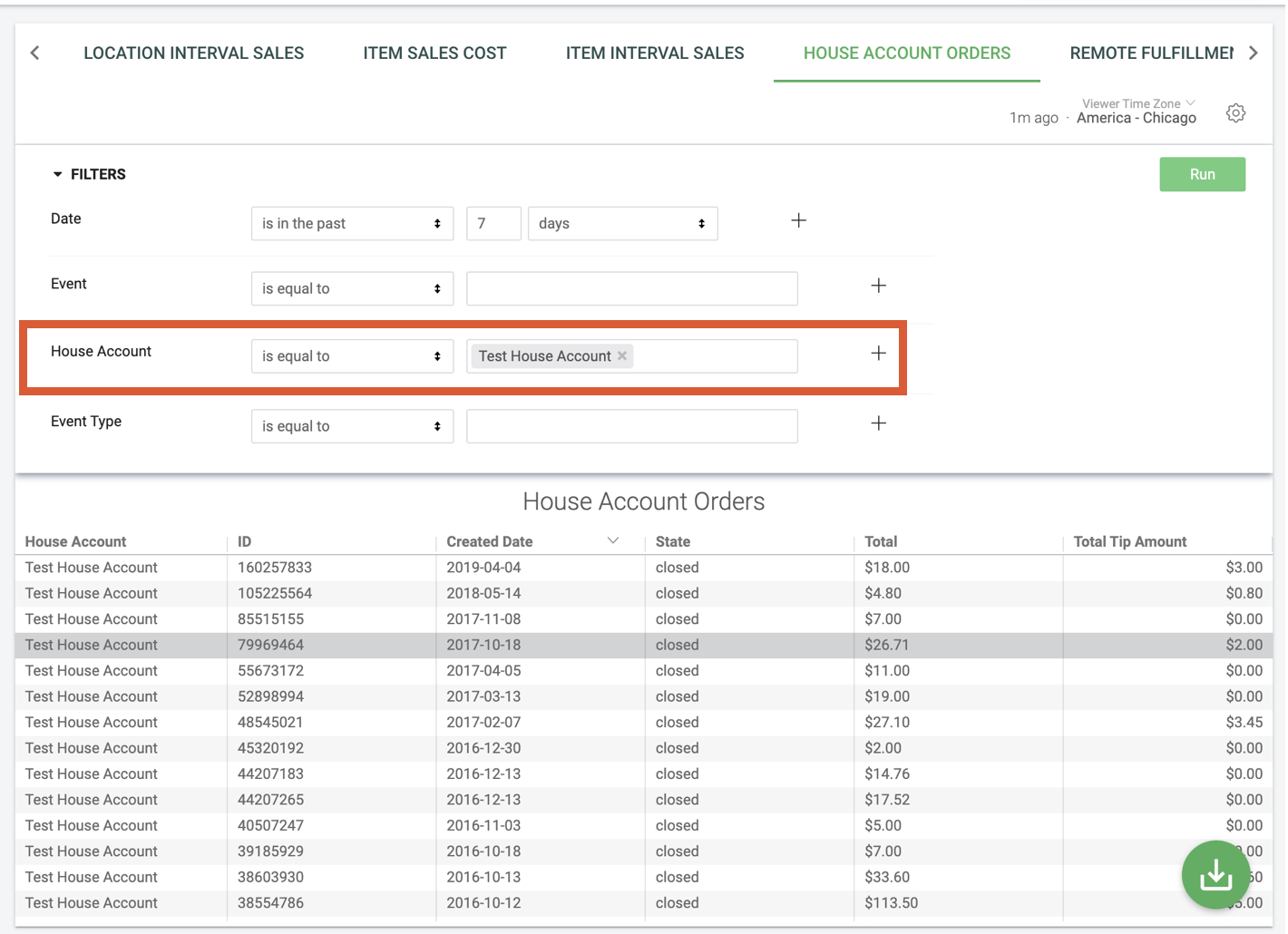 You can use Filters to help find the account you are looking for.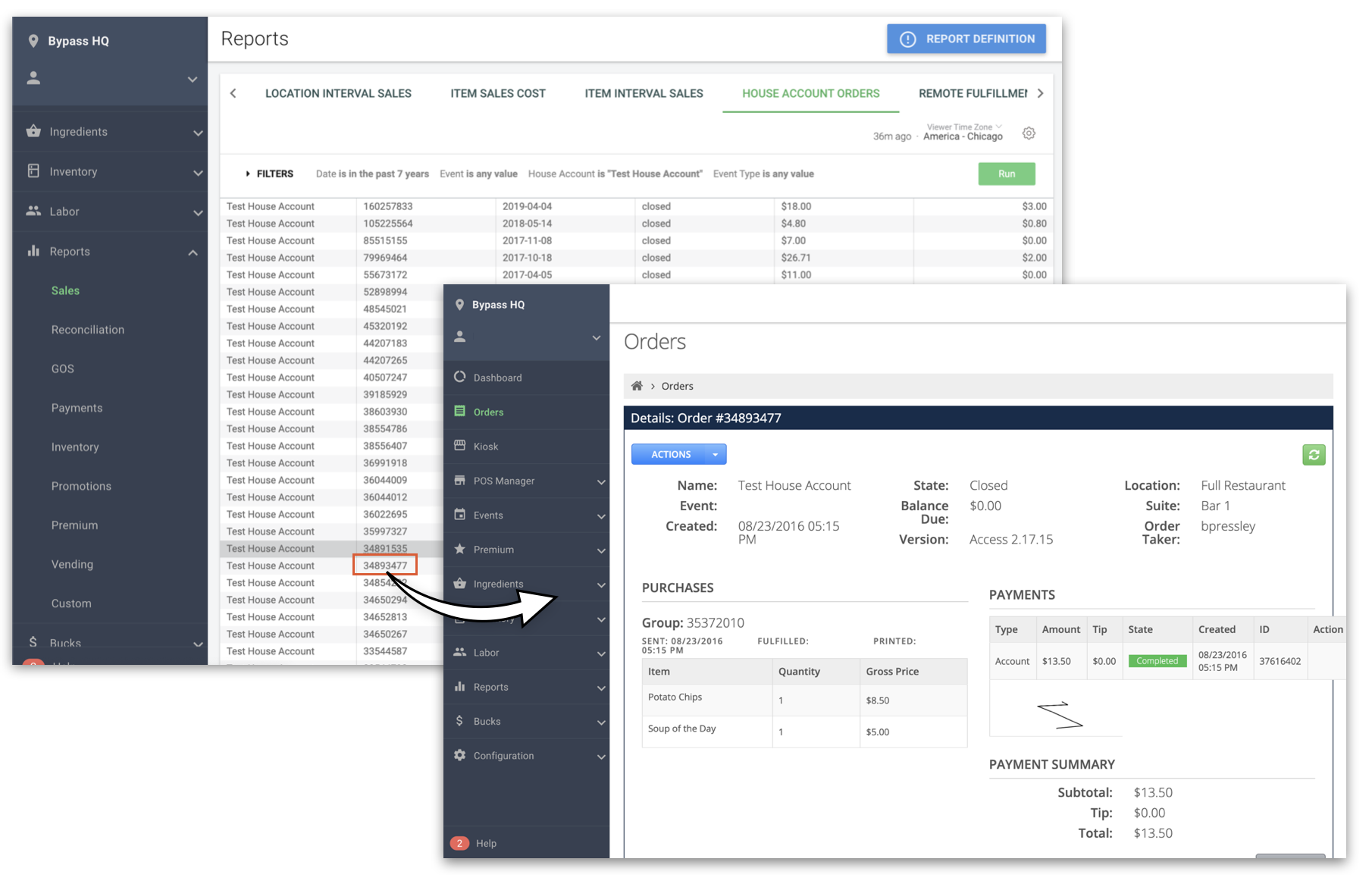 Click on an Order Number to see the order details page. Use this information to create a bill for the house account.