Dual Mode Kiosk allows you to add a powerful self-service tool without adding additional hardware. This feature will enable you to use your existing Point of Sales devices as an independent Kiosk.
How it Works
Easily Switch Between Access and Kiosk on the Same Hardware

Once you activate a Location to use Kiosk, all connected Sales Terminals will have a new button on the home screen. Configure your items, print groups, and pickup settings to prepare your registers for self-service. To learn more about how to configure a location for Kiosk, click here.
Beautiful and Customizable Menu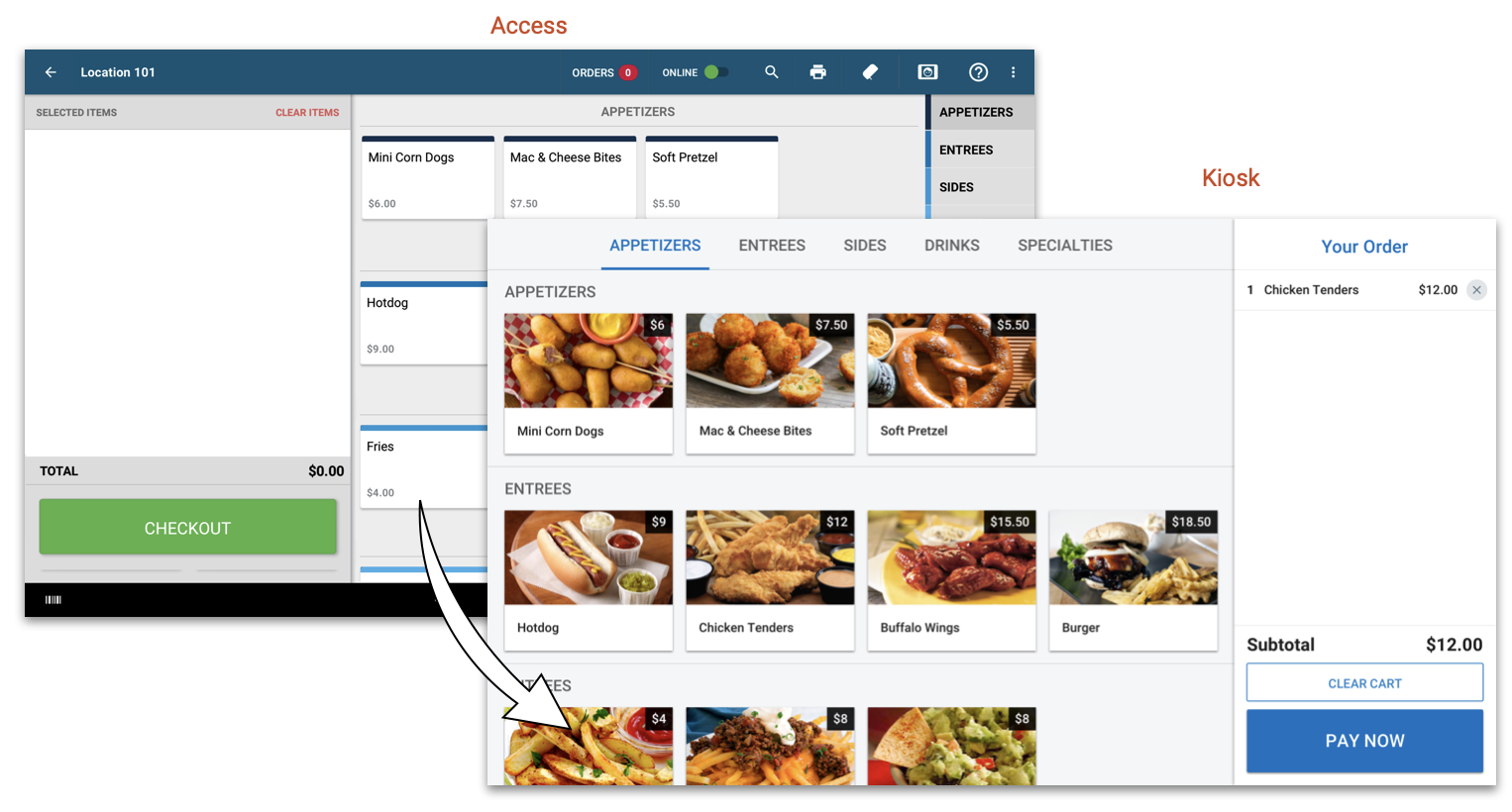 Kiosk uses the same items as your current sales terminal. Add photos and descriptions to your items to draw in customers, create larger basket sizes, and move lines quickly. To learn more about how to prepare items for Kiosk, you can click here.
How to Start Using Dual Mode Kiosk
To get set up with Dual Mode Kiosk you can reach out to your Project Manager or your Customer Success Manager or you can fill out the form on this link.