Preparing your items for Kiosk can help improve the likelihood of a customer choosing to purchase that item. Adding Images, descriptions, and modifiers can make items more appealing. This guide will show how to edit and change settings for each item.
You can make edits to these items by navigating to POS Manager > Menu Manager.
1. Click the View drop-down. Choose Items.
2. Click on an Item you want to edit.
3. You can edit:
Items on Kiosk will appear as shown below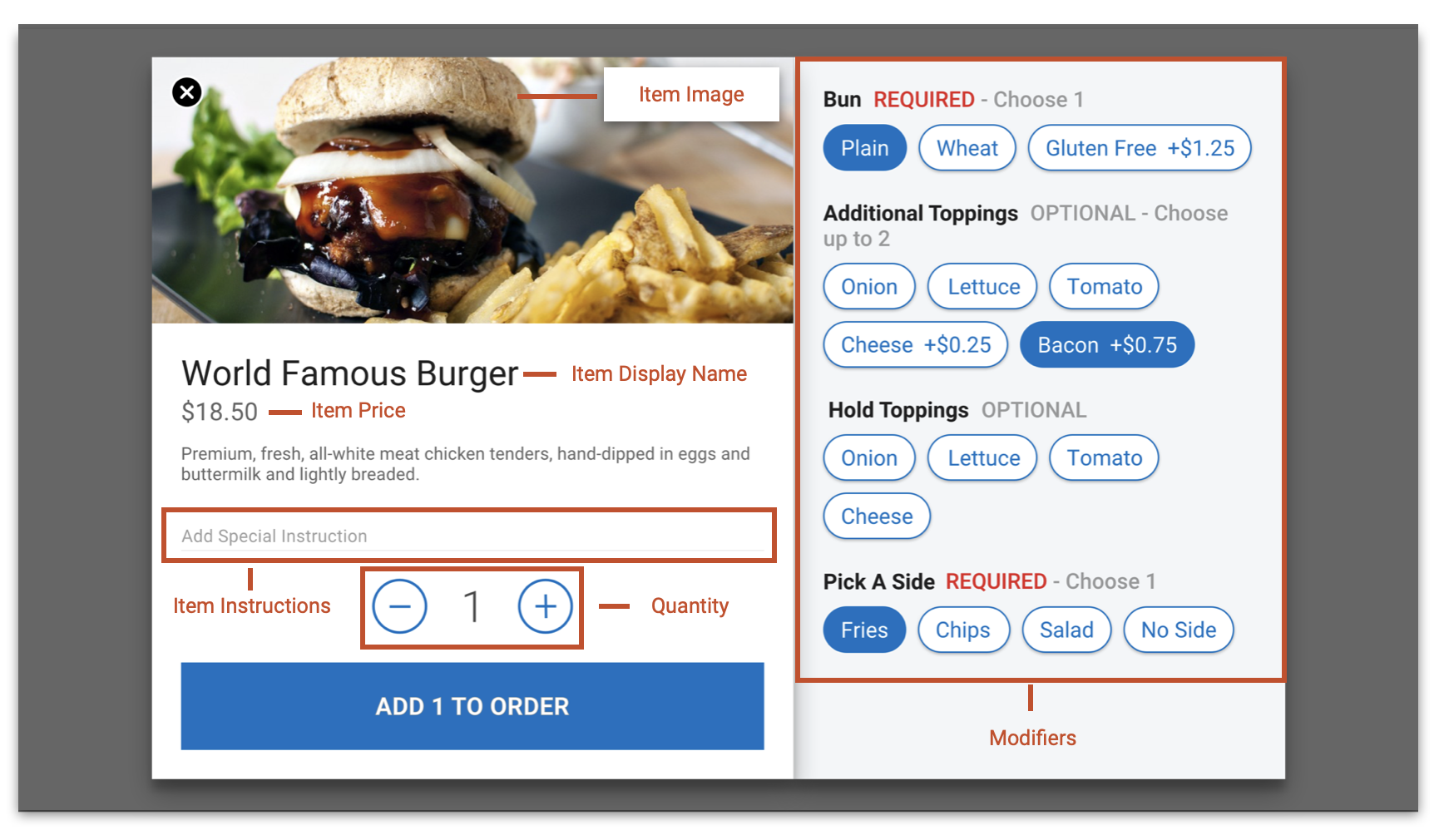 4. Modifiers can help improve sales too. For more information on Modifiers, click here.