Product Mix reports are a feature for select organizations and can be found in Manager under Reports > Product Mix.
Product Mix report displays information about how Items and Modifiers are selling at the venue level. Each report offers different ways to see how the sales and gross sales are performing for each item, modifier, and reporting group.
Table of Contents
Menu Mix
Breakdown of sales by menu item.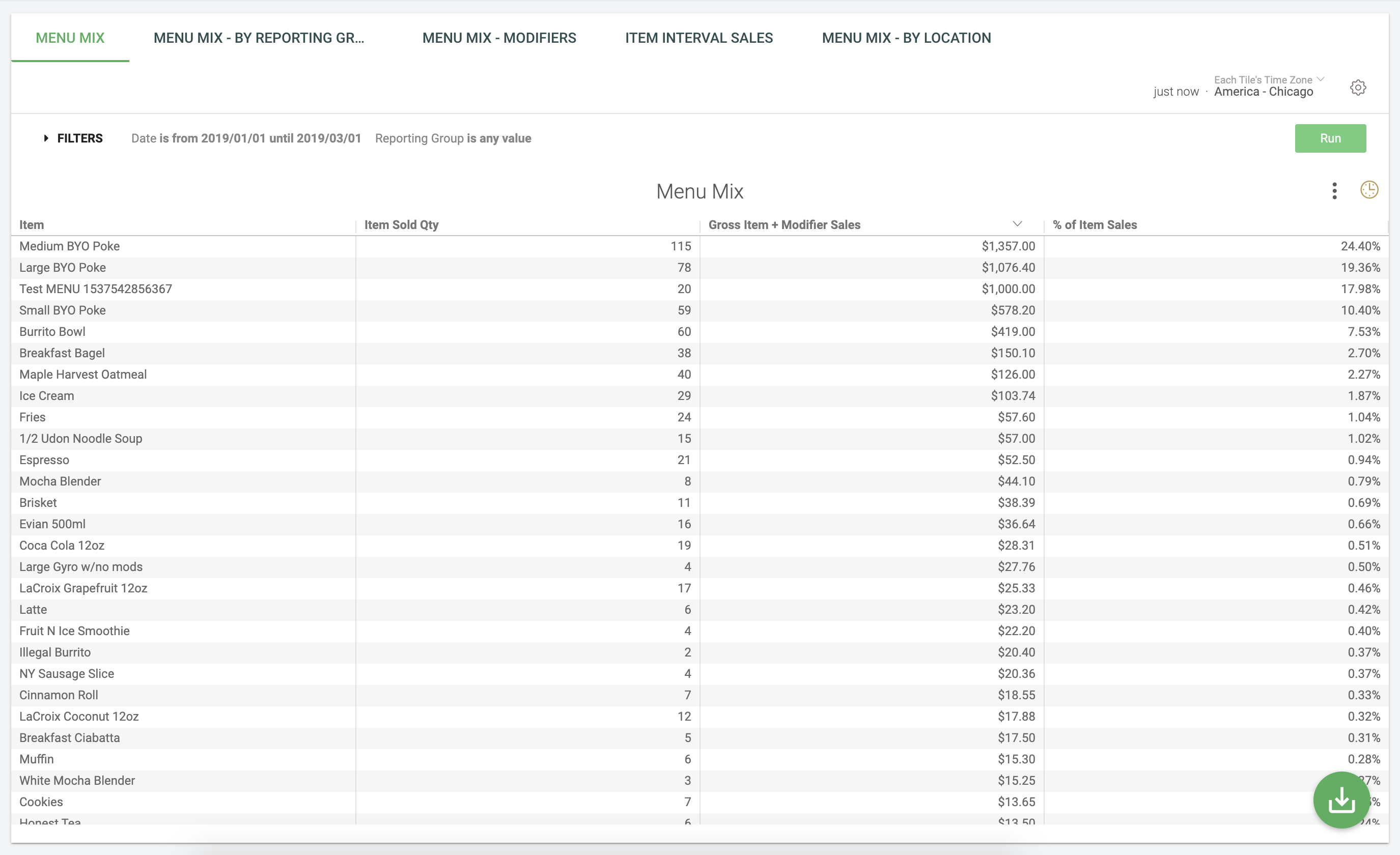 This report shows what items are doing well. See what items make up the largest percentage of your sales.
Menu Mix - By Reporting Group
A breakdown of gross sales and percentage of sales by item, by reporting group.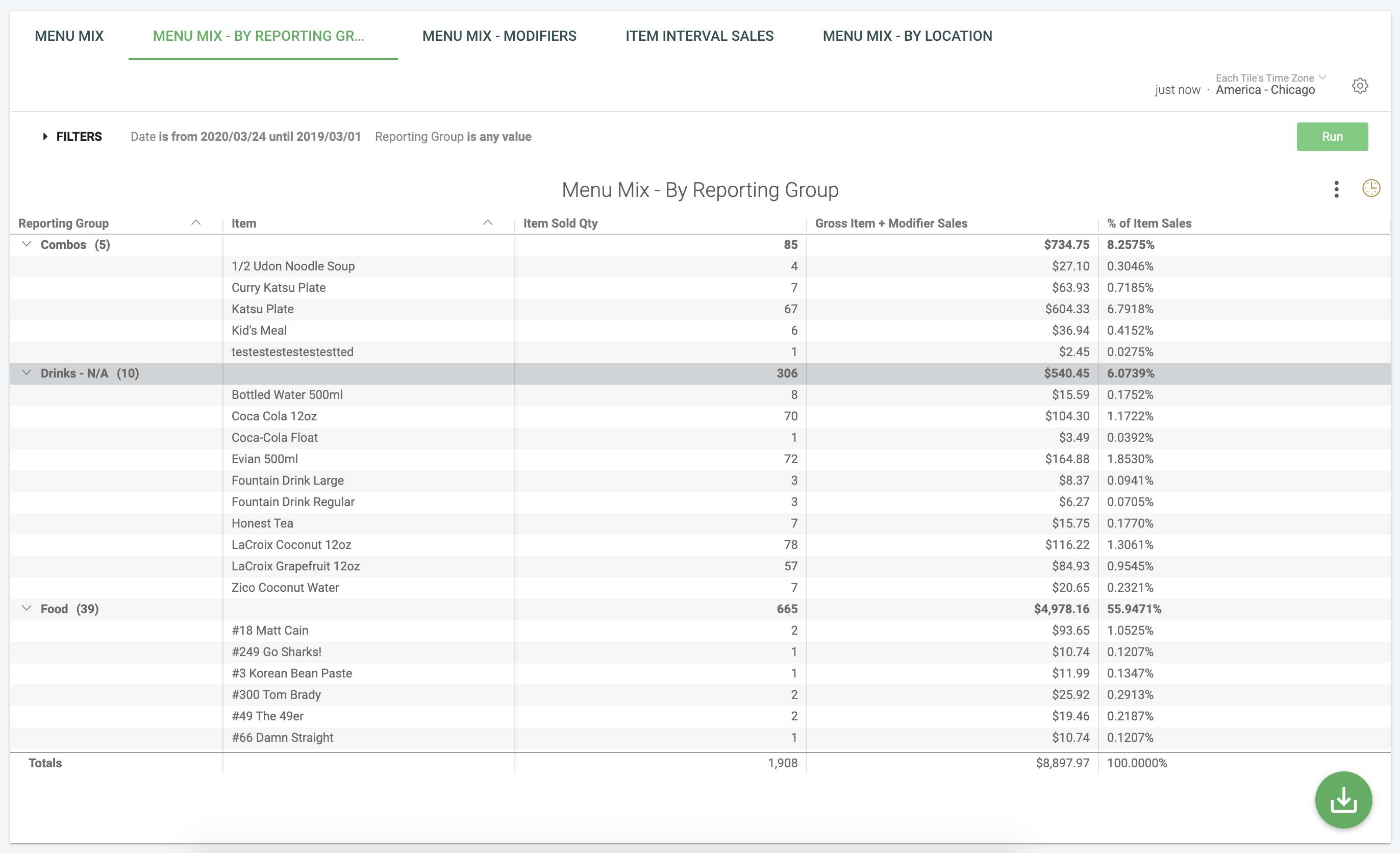 Get item specific details by reporting group. Creating reporting groups allows you to create how you want to look at this data.
Menu Mix - Modifiers
A breakdown of Gross Sales by items and their modifiers.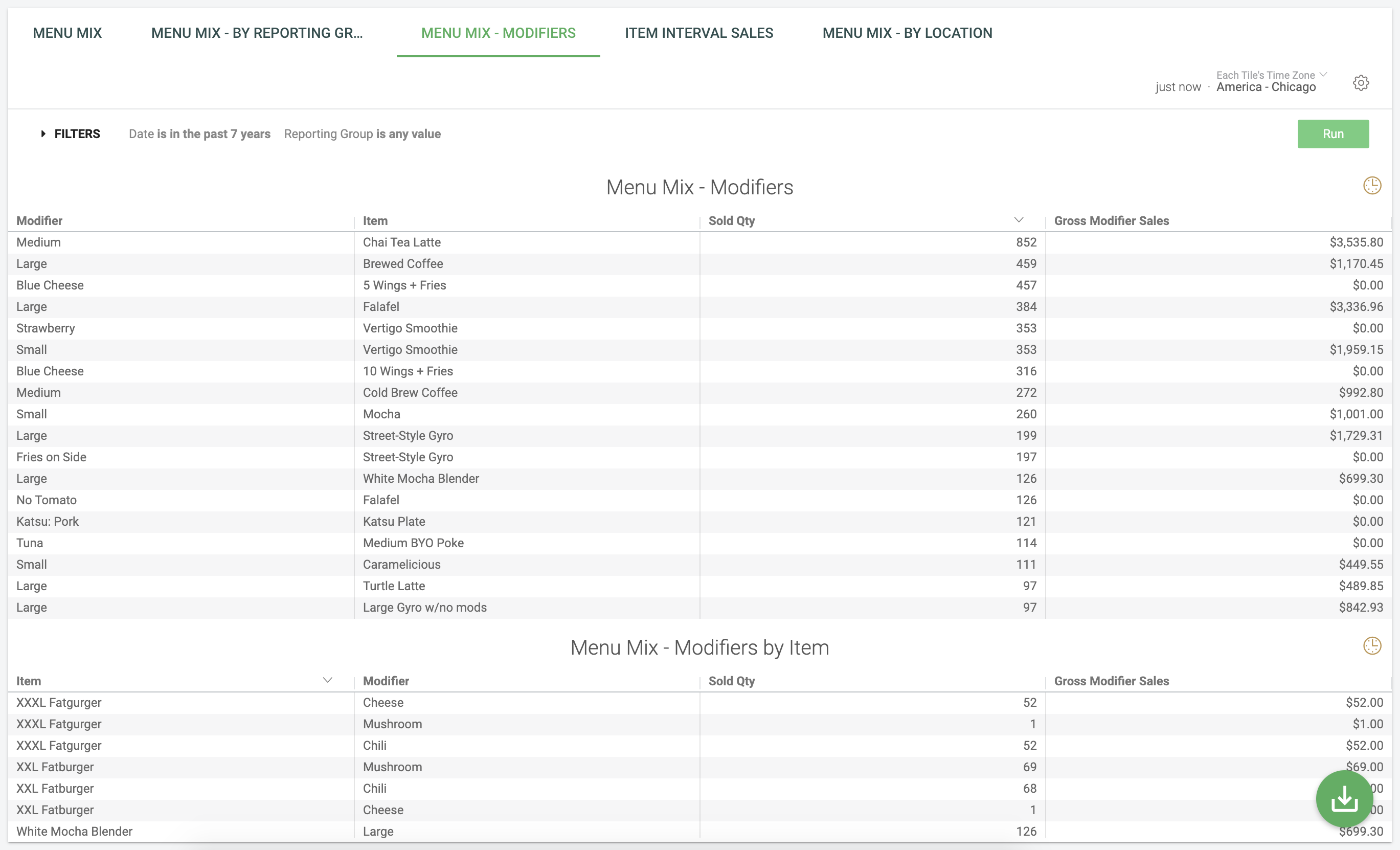 This Menu Mix report allows you to see what modifiers are doing well. You can organize by both Items and Modifiers. The top table shows the same modifier sold across different items all on one line. While the second table shows the modifiers broken apart.
Item Interval Sales
A breakdown of Gross Sales by item, by the hour.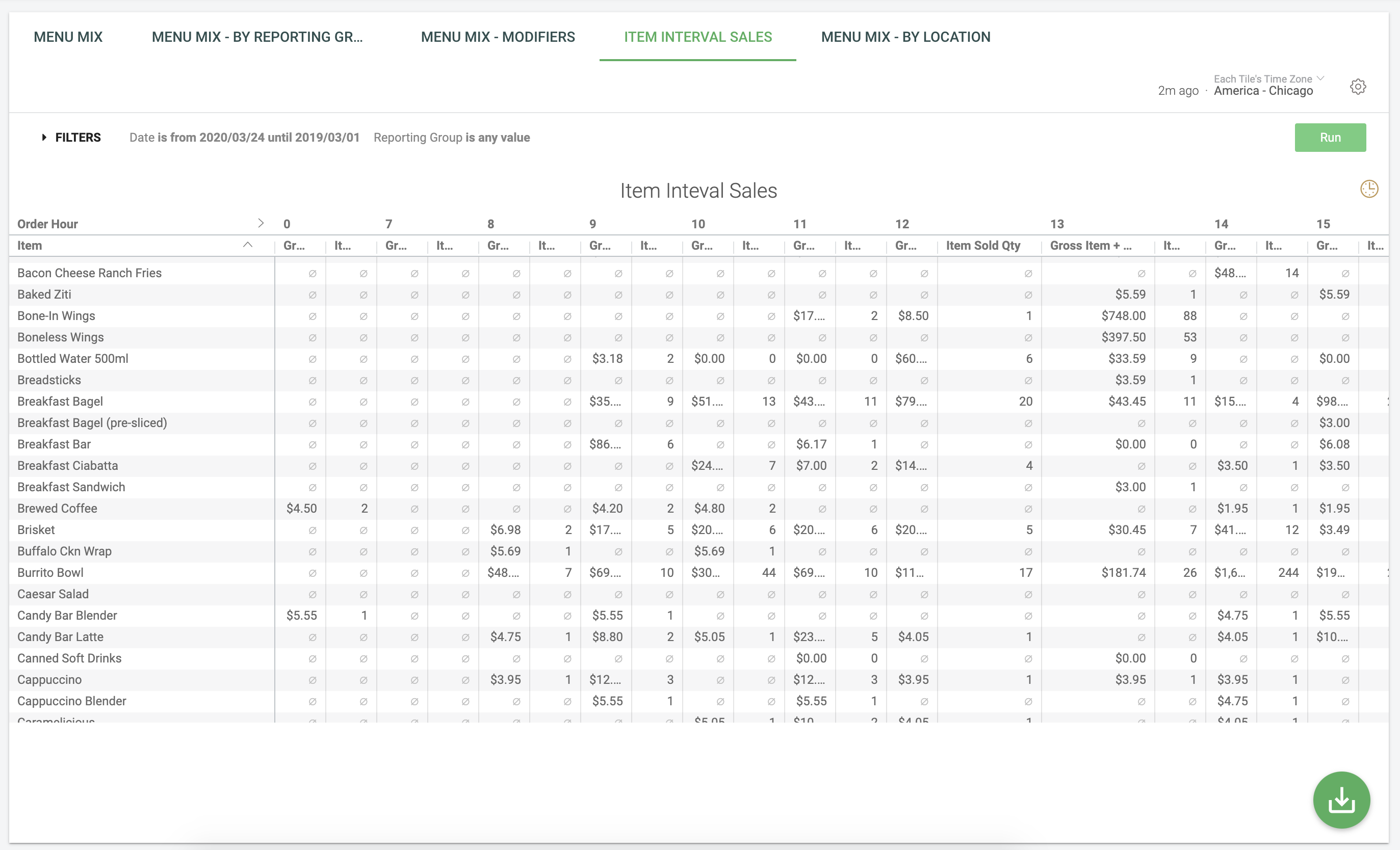 Here you can see what items are selling venue wide hour by hour. A great way to keep track of which items do well on certain days and hours.
Menu Mix - By Location
A breakdown of gross sales and % of sales by item, by Location.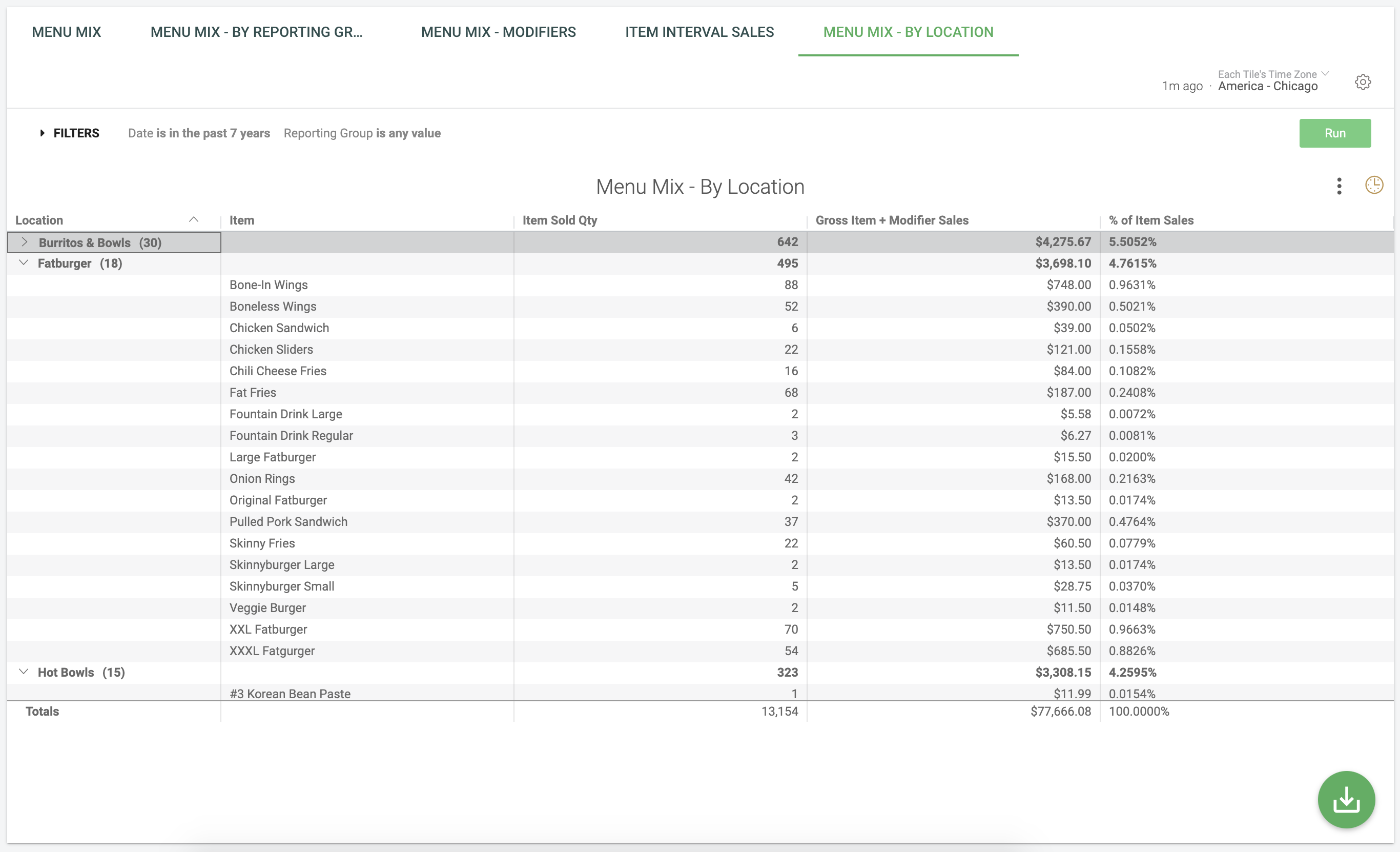 Here you can easily see what locations are selling what items well. Higher traffic locations are listed at the top. You can click on the location name to collapse them.