When Bypass services are experiencing a service interruption, customers can keep up to date on the status of the interruption by visiting the Bypass Mobile status page at https://status.bypassmobile.com/.
When an incident alert is posted, customers can subscribe to the incident to receive any updates regarding the interruption.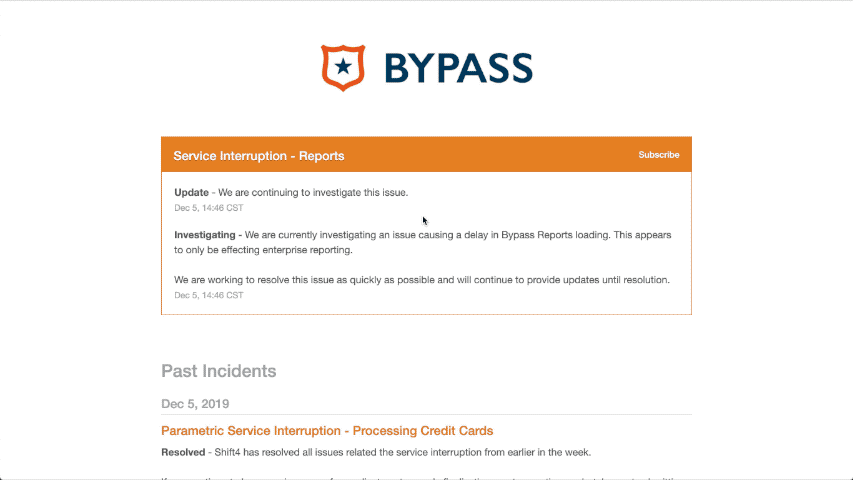 Subscribing to an incident on the Bypass Mobile status page
To subscribe to an active incident:
In the incident, click the Subscribe button in the upper-right.
Enter either your email address and/or mobile number in the fields provided.
Click the Subscribe to Incident button.
If it is the first time you're subscribing, a confirmation message will be sent to your email and/or phone (depending on the method selected). Click/tap the link in the message to confirm your subscription.