Bypass Bucks is a gift card system managed in Bypass. To manage and search Bypass Bucks, navigate to Bucks > Search.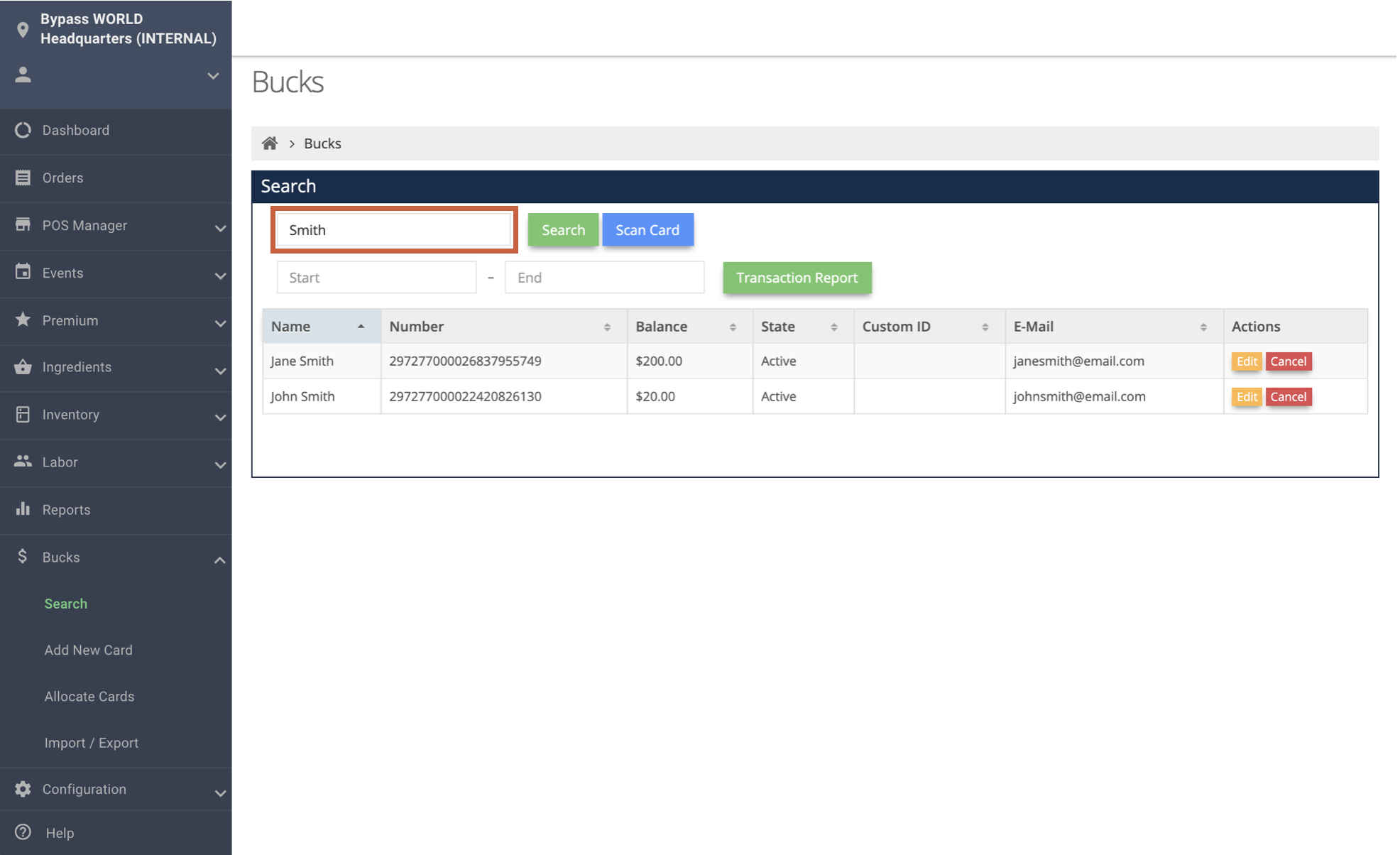 You can search for Bypass Bucks cards in two different ways:
Search by card information (Name, Number, Email, etc.).
Swiping the card using a USB card reader.
The above example is searching for a last name.

You can organize the search results by Name, Number, Balance, and more by clicking on the appropriate column. To edit a card, you can click the Edit button on the right side of the list.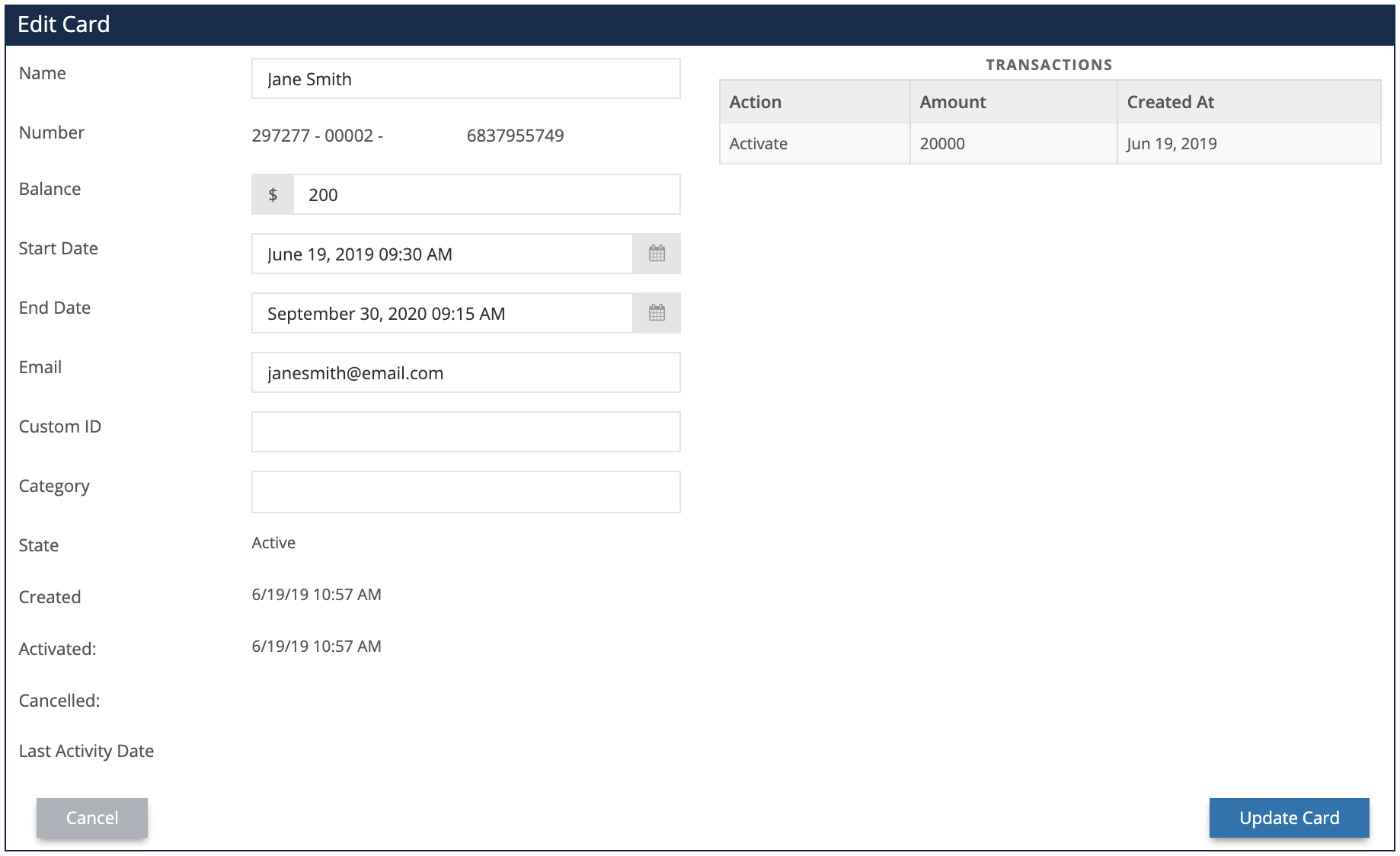 Here you update card information or balance for the selected card. Any changes made can be saved by clicking Update Card.