Kiosk can only work online.
1. Exit Kiosk.
2. Check the network status icon on the Home Screen.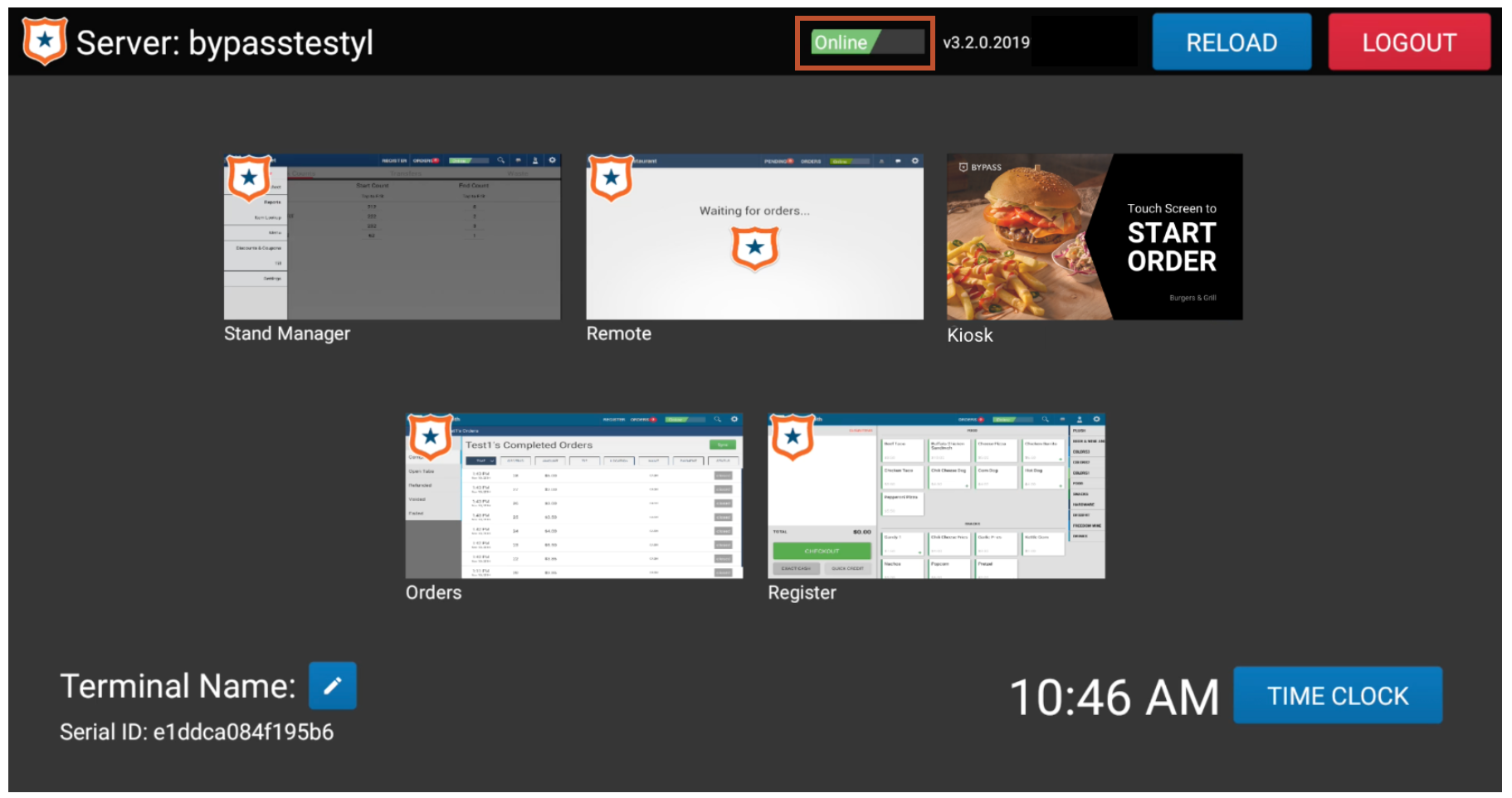 3. Toggle the network status on and off.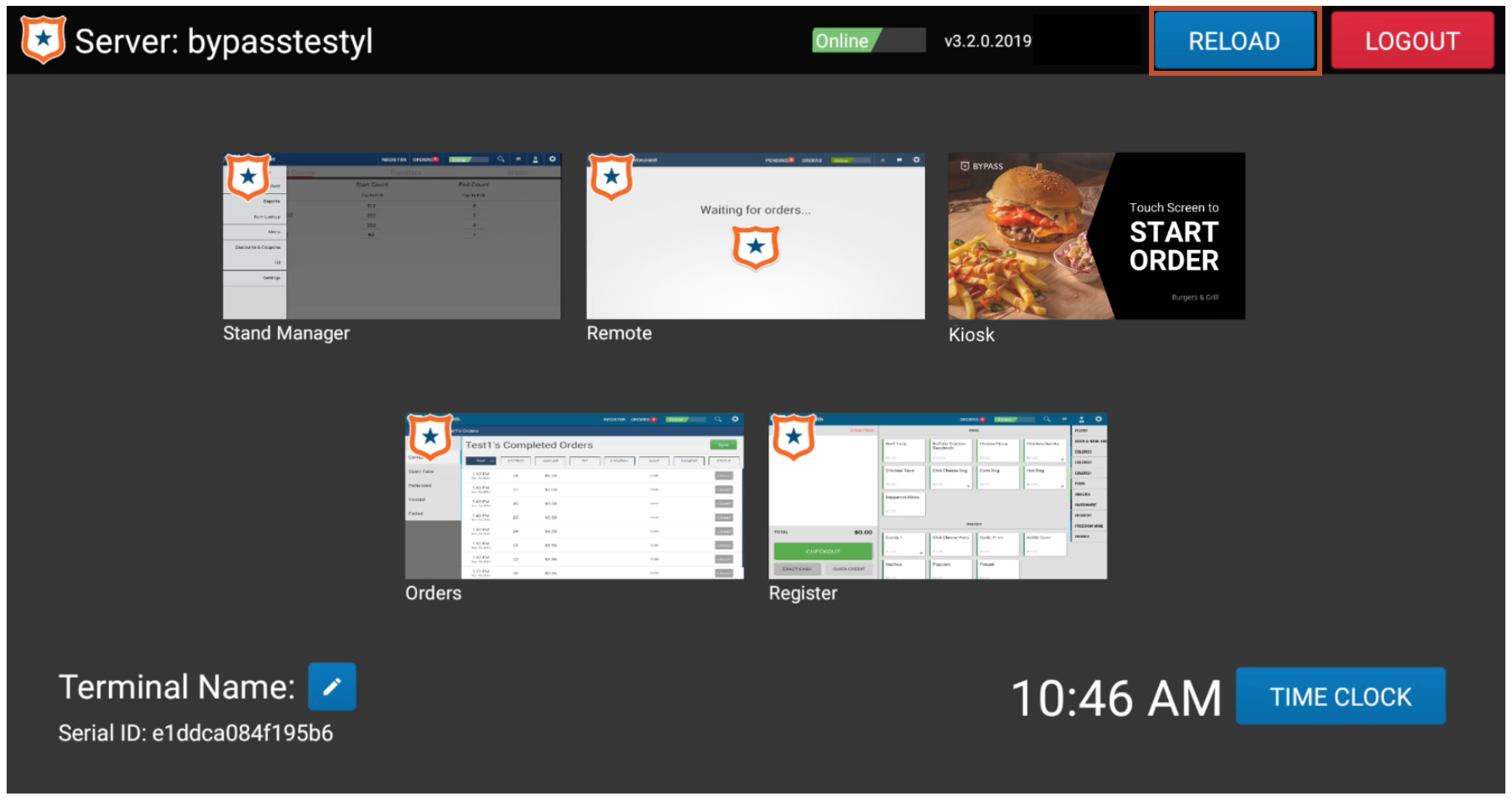 4. Tap the reload settings button.
5. Open the settings and check your Wifi/Ethernet connection.
6. For more support, you can open a ticket with our support team.