Here is a simple look at what the workflow would look like for using vending during an event.
Table of contents
Start of the Day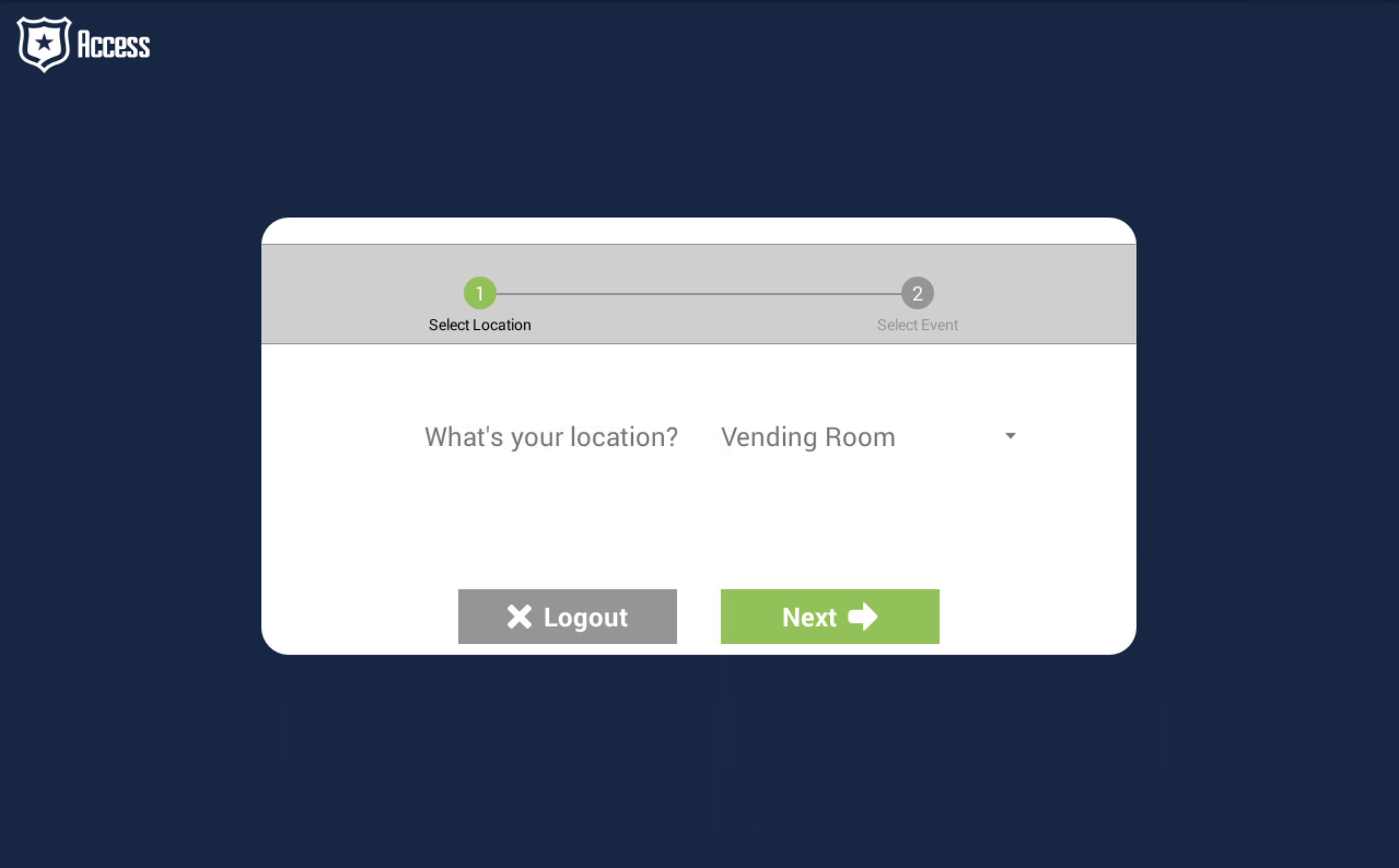 1. The vending manager will need to log into the register in the vending room and choose the Vending Location as the registers location. (This can be set as a default setting)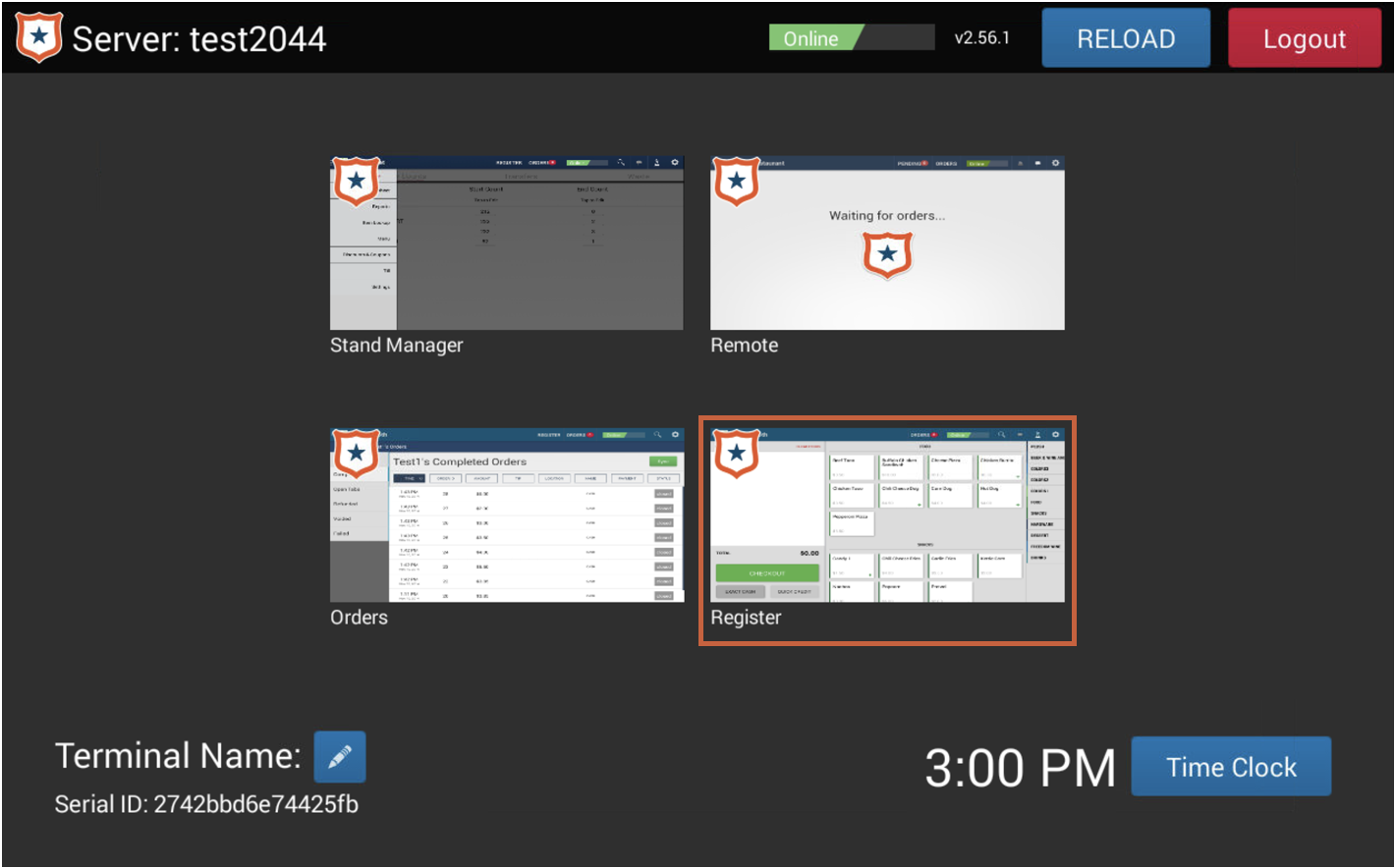 2. Tap on the register screen.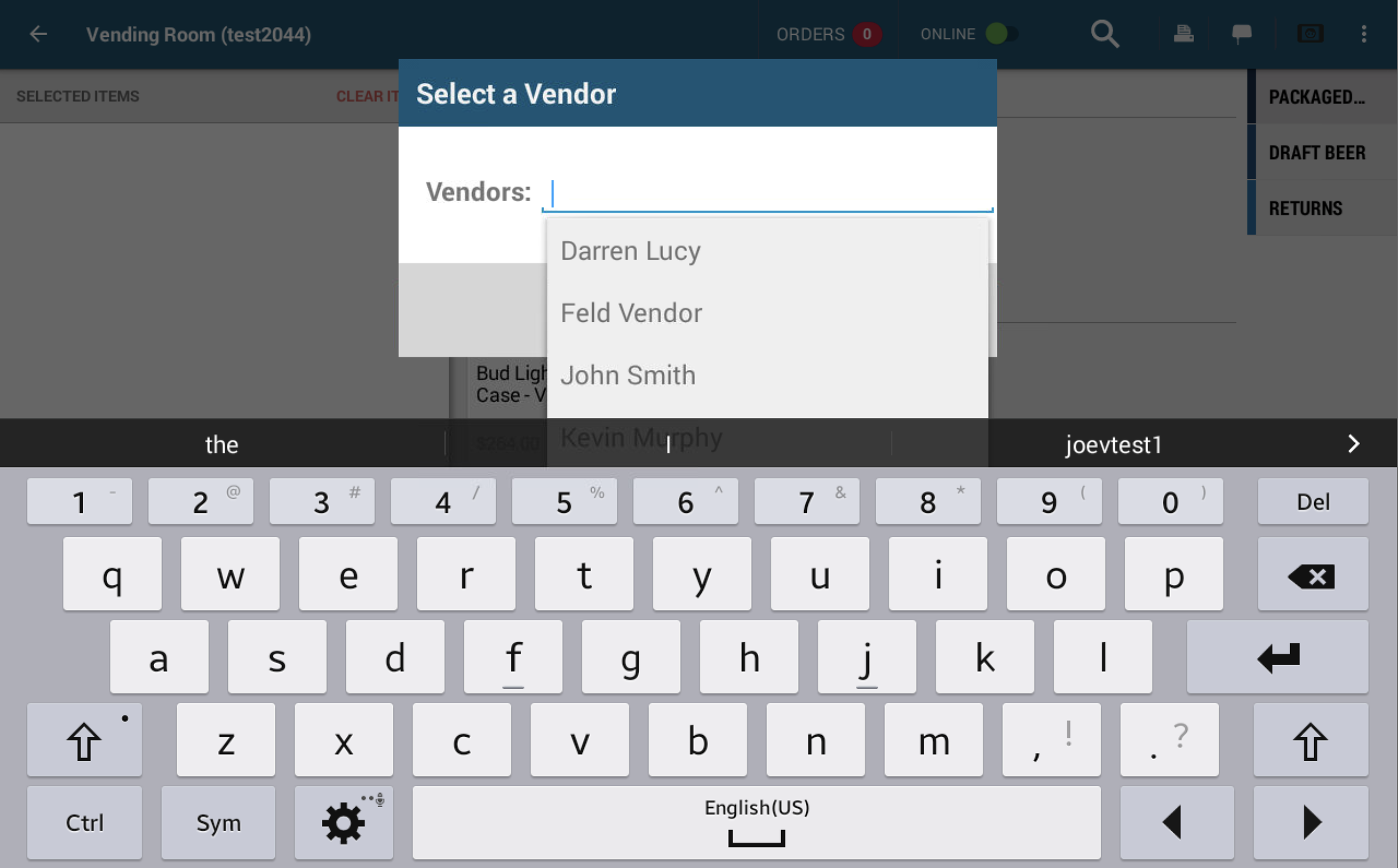 3. Choose the vendor.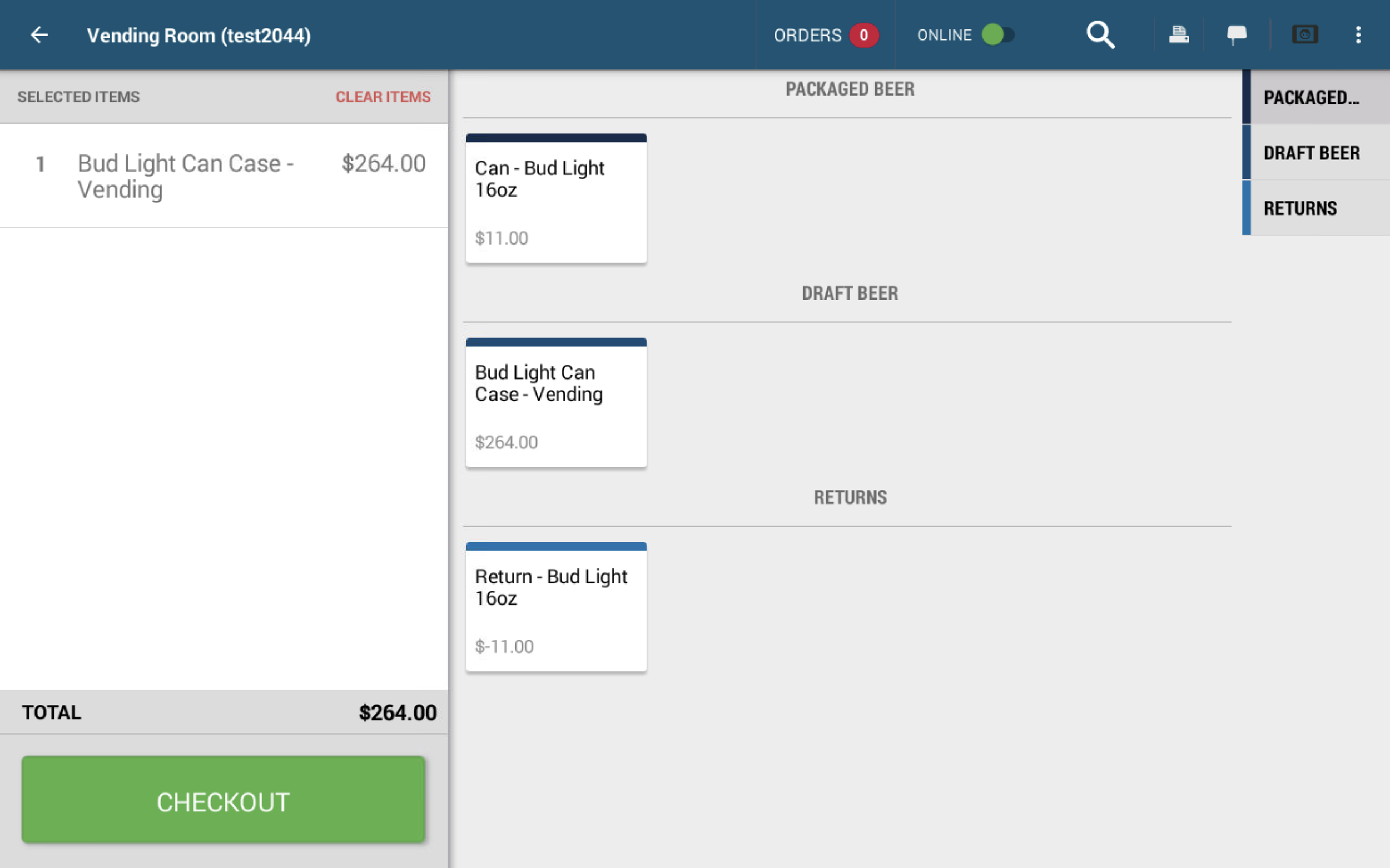 4. Ring up all items that the vendor will be taking.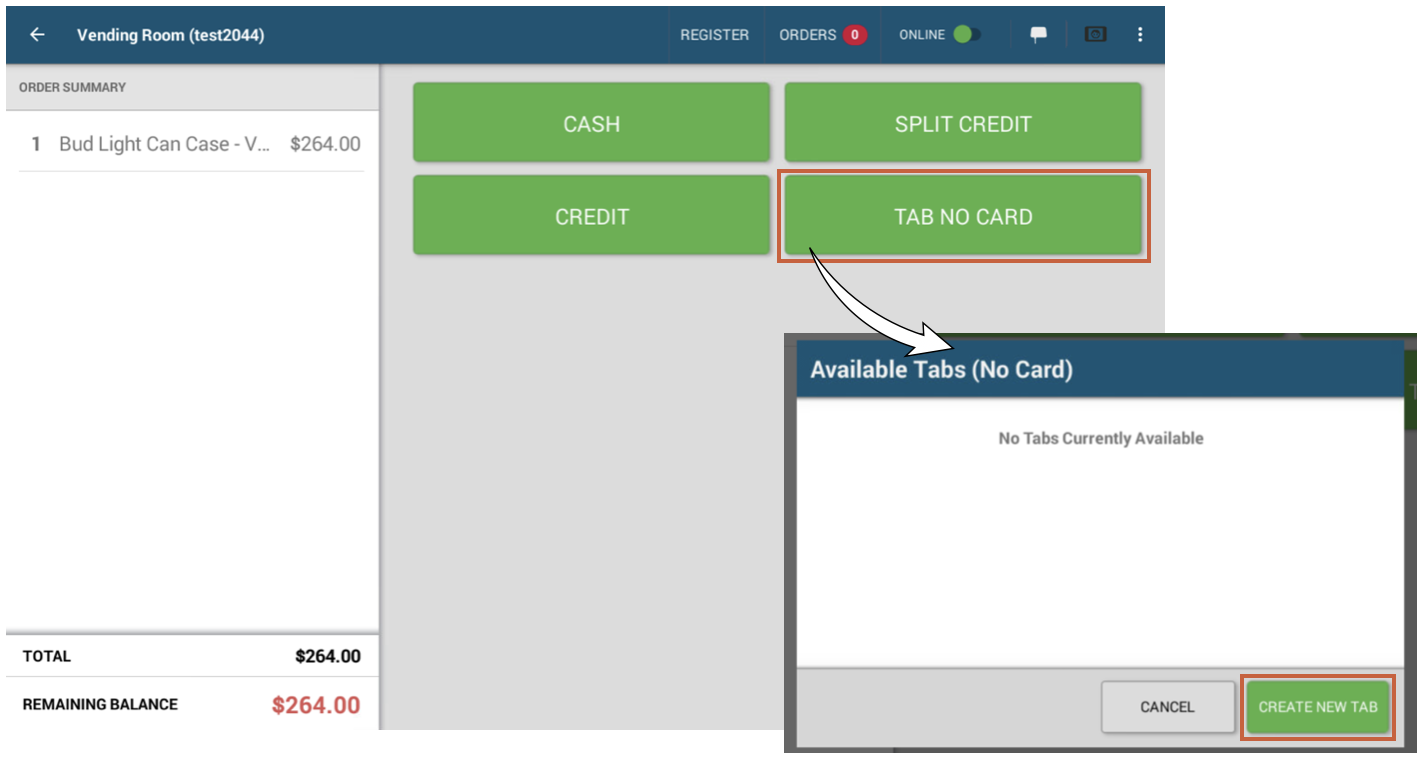 5. Checkout with a Tab No Card
Create tabs for all your vendors, you can go to the order page to see all open tabs.
Adding Items to an Open Tab
During the event you can add more items to an open tab by following the same steps as above. You can also go to the orders page and add items directly to the tab.
To add an item to a tab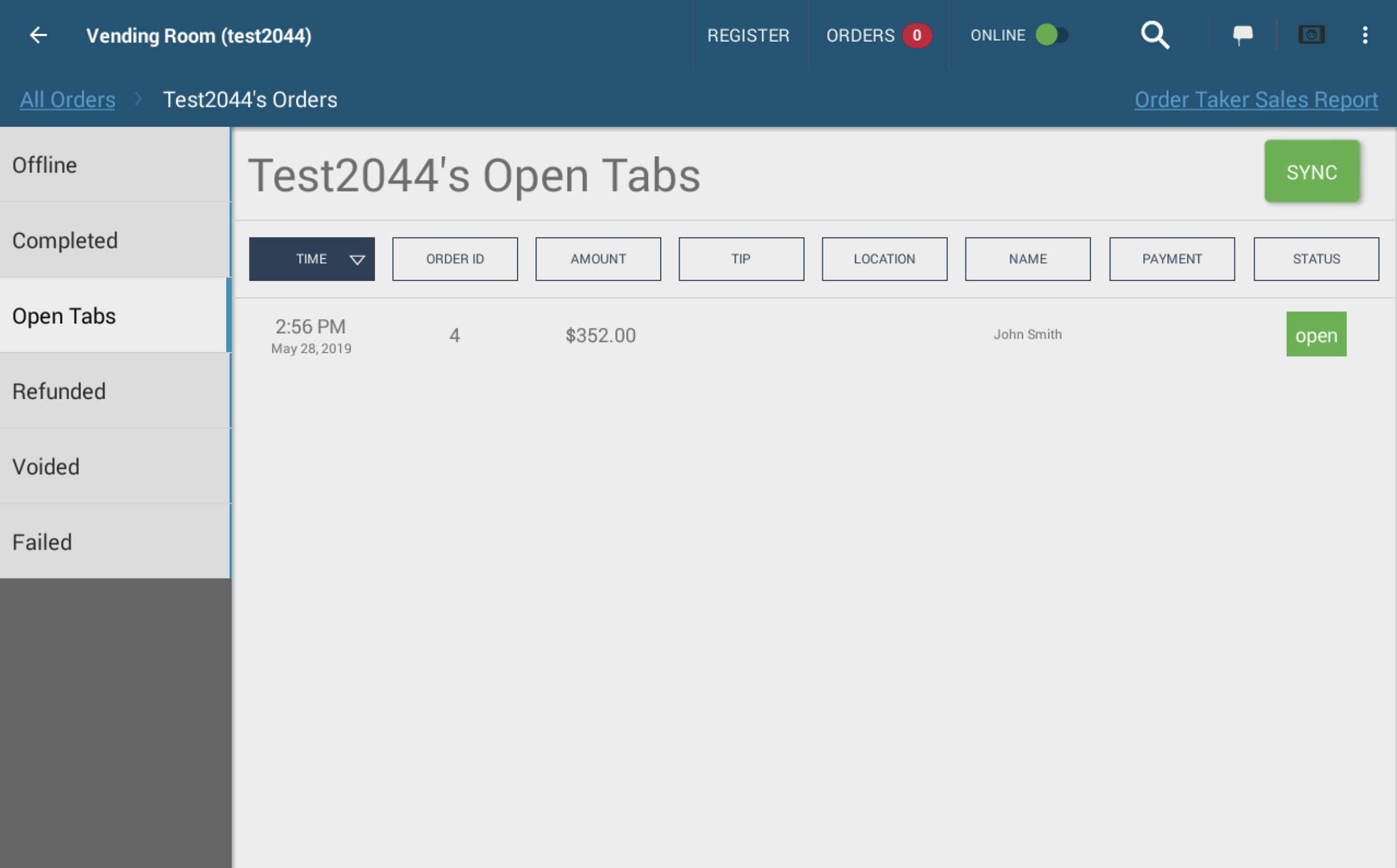 1. Open the Orders page and tap on the order you want to add to.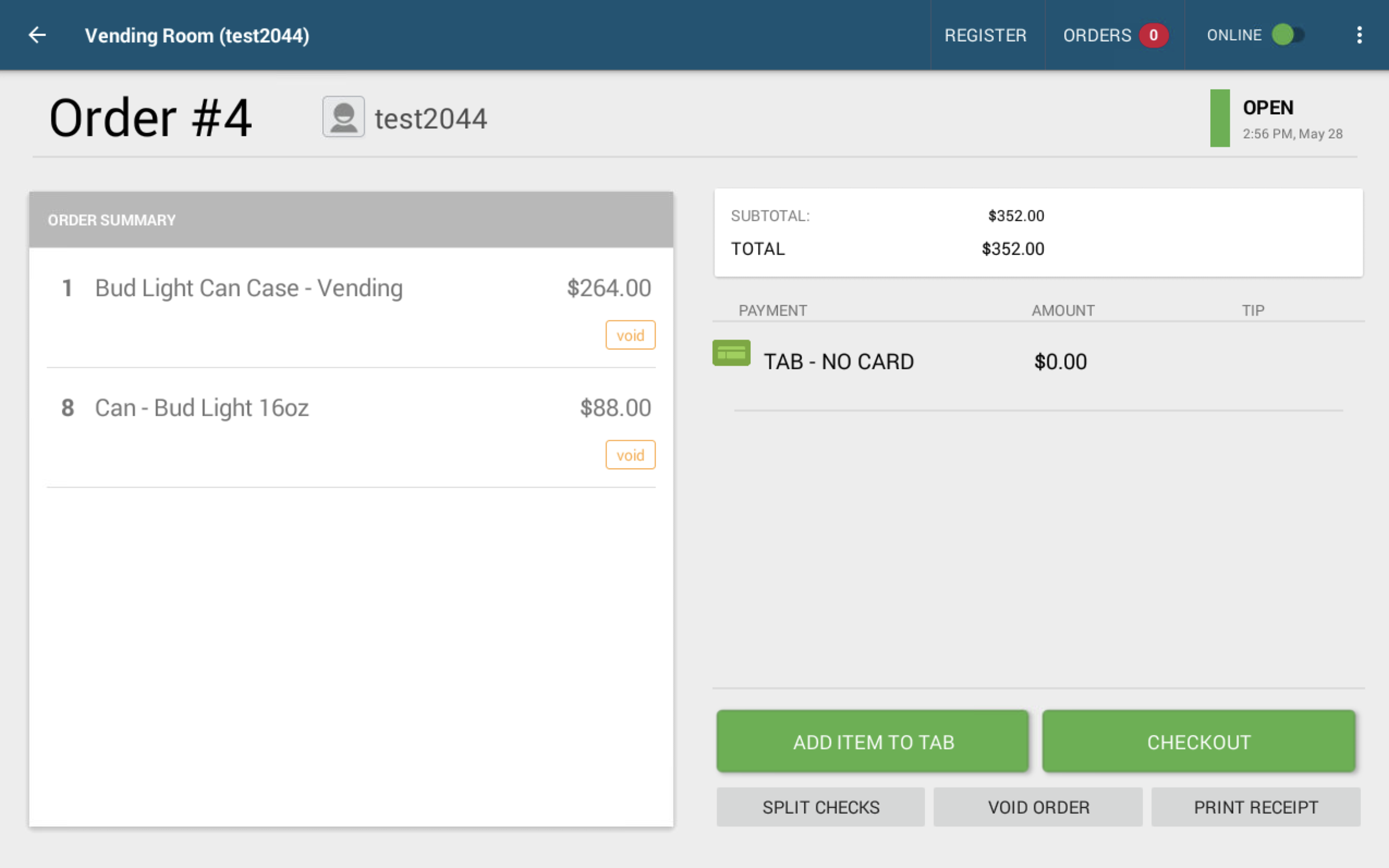 2. Tap the Add Item to Tab button.
3. Add the items as needed, then tap Add to Tab.
Repeat this process as needed during the event.
End of Day
After the event is completed any open orders will need to be closed.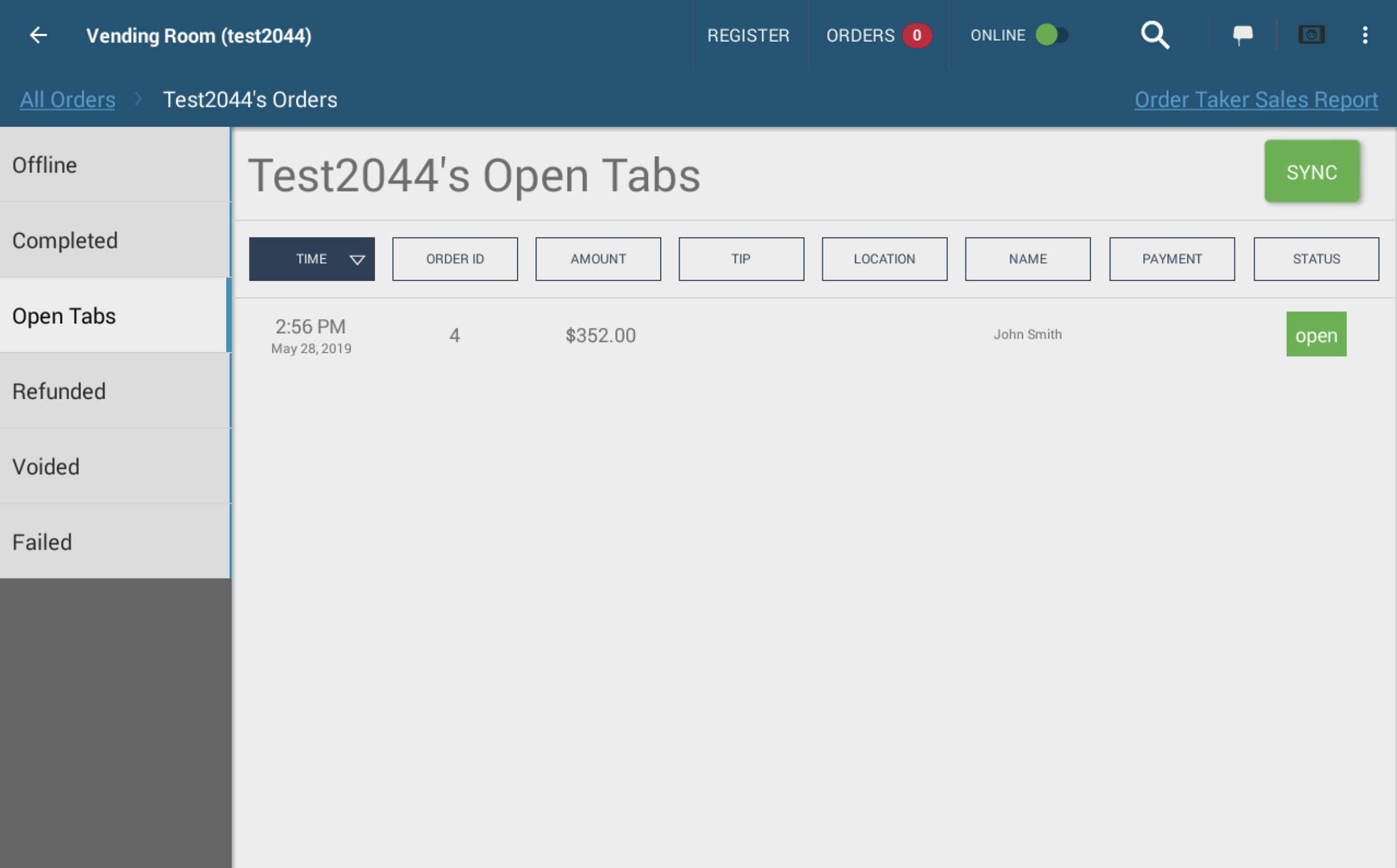 1. Go to the Open Tab on the orders page.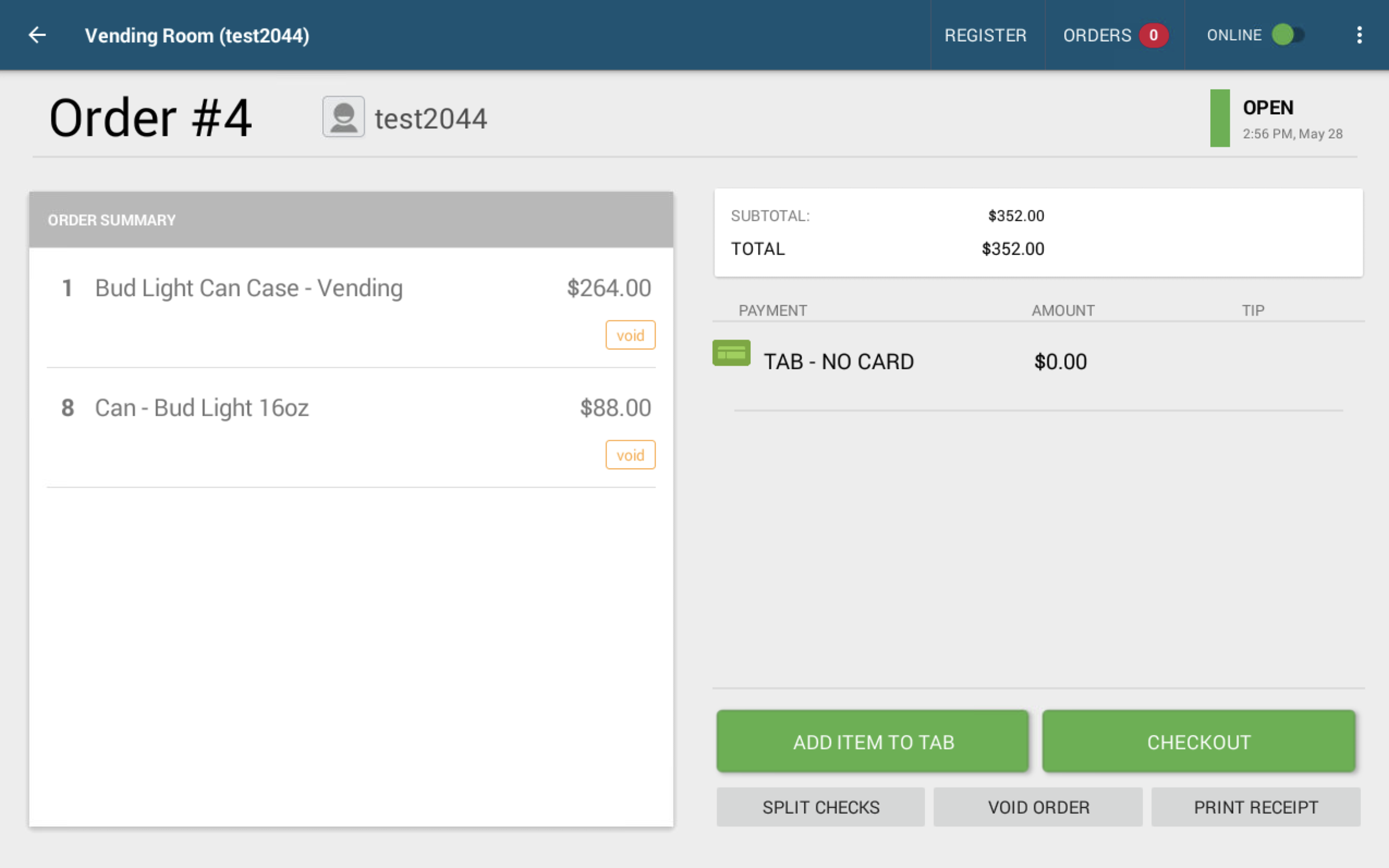 2. Tap the checkout button.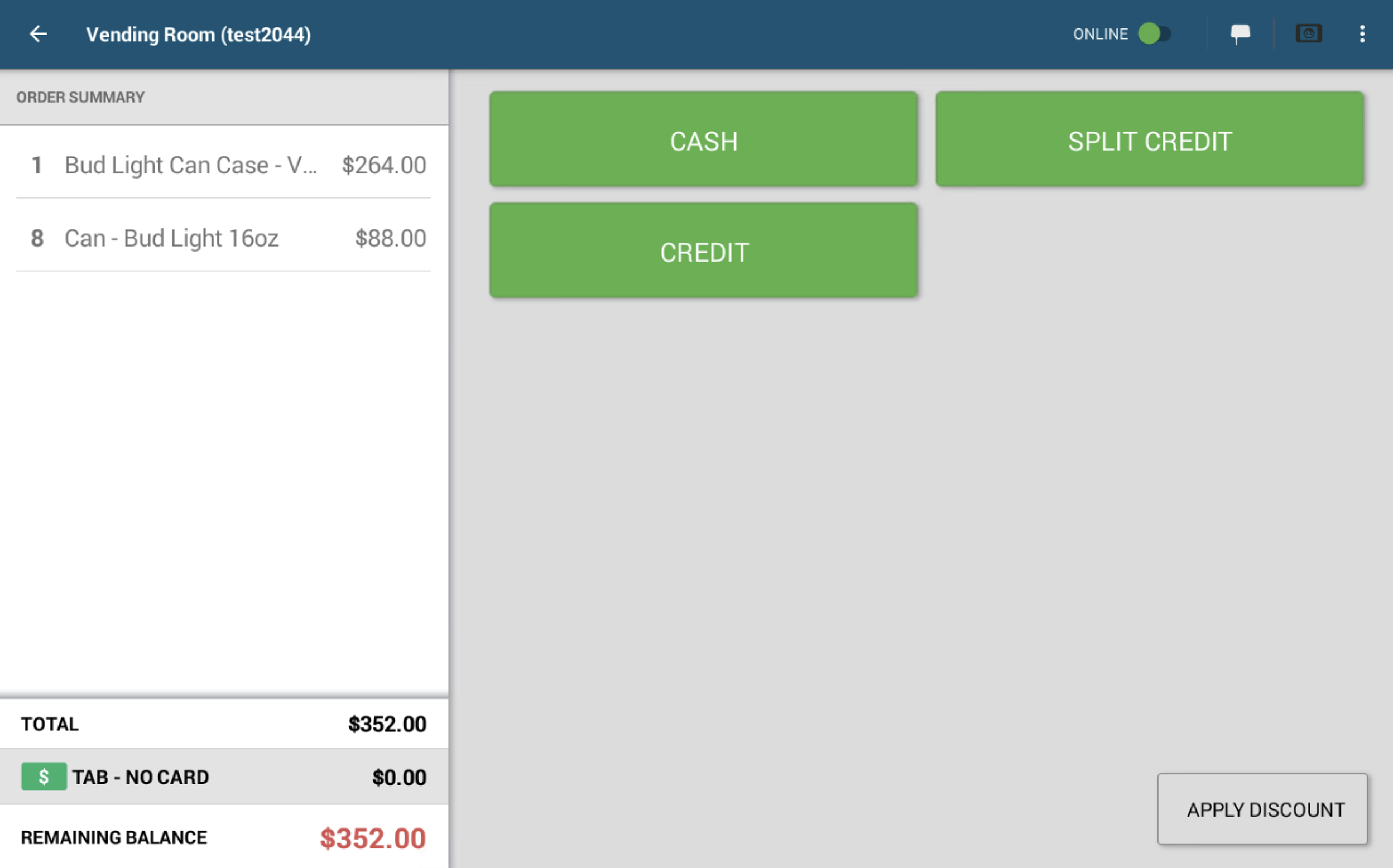 3. Choose Cash as the tender and close out the tab.
Print Commissions
Once you are finished closing all the tabs you can get a vendor report by going back to the orders page.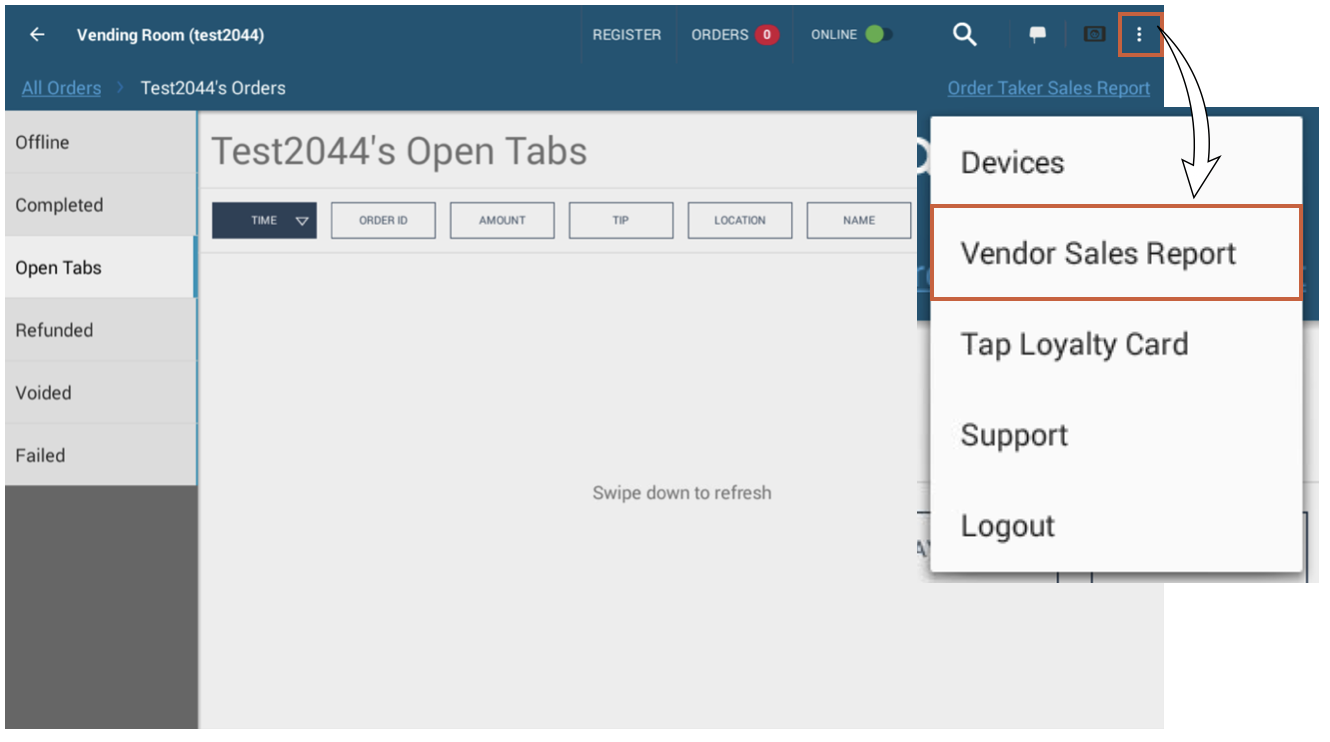 1. On the orders page tap on the three dots in the top right and then tap Vendor Sales Report.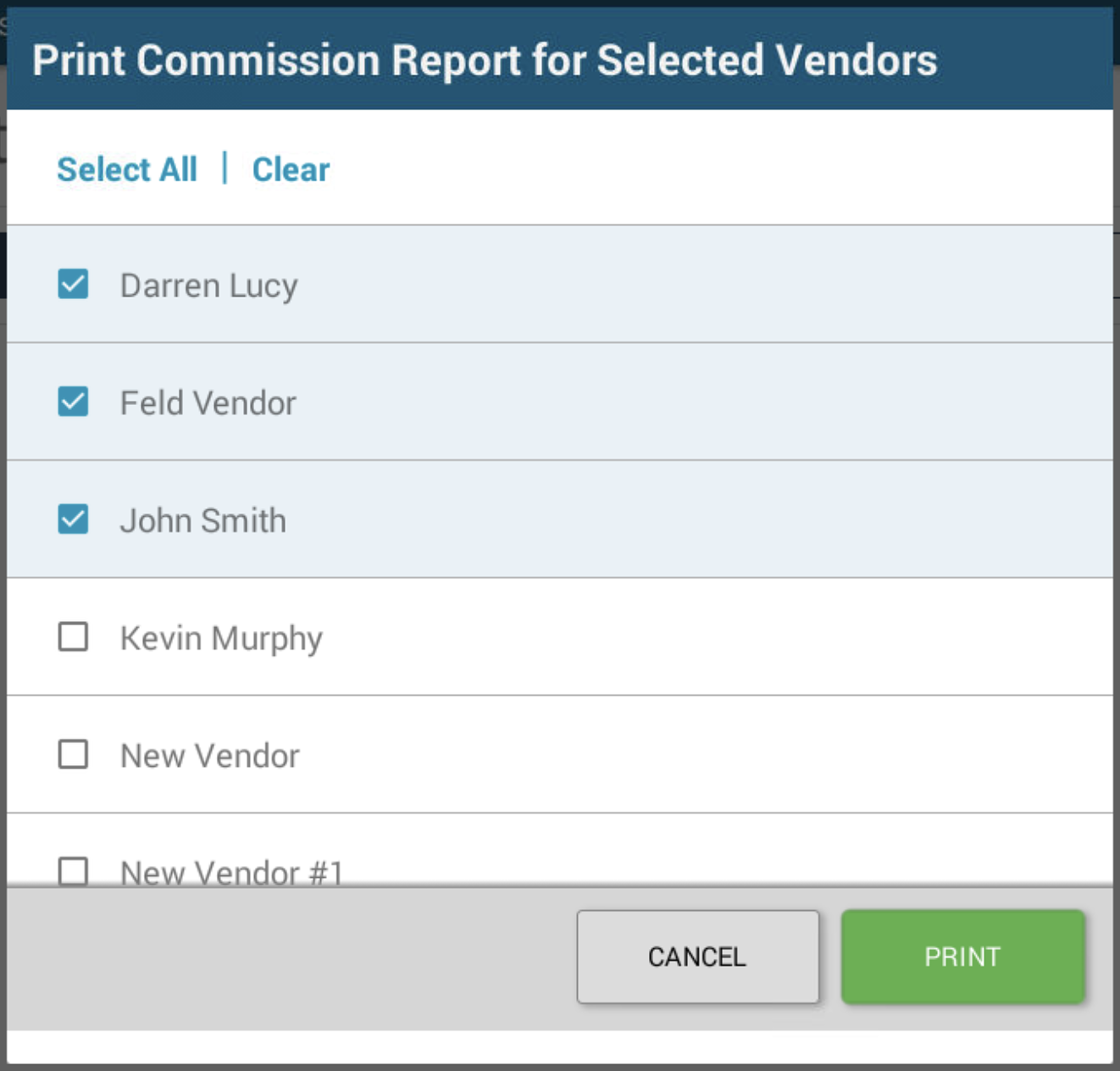 2. Choose all vendors you want a Commission report for and the printer will print out each vendor's info.