Cash Management is used for venues that use the Till Management feature on the POS. If you need information on Till Management, follow this link.
Once tills are closed on the station the closing manager can log into manager.bypassmobile.com and manage the till.
Navigate to Cash Management on the navigation bar and then tap Tills.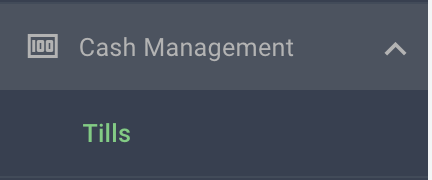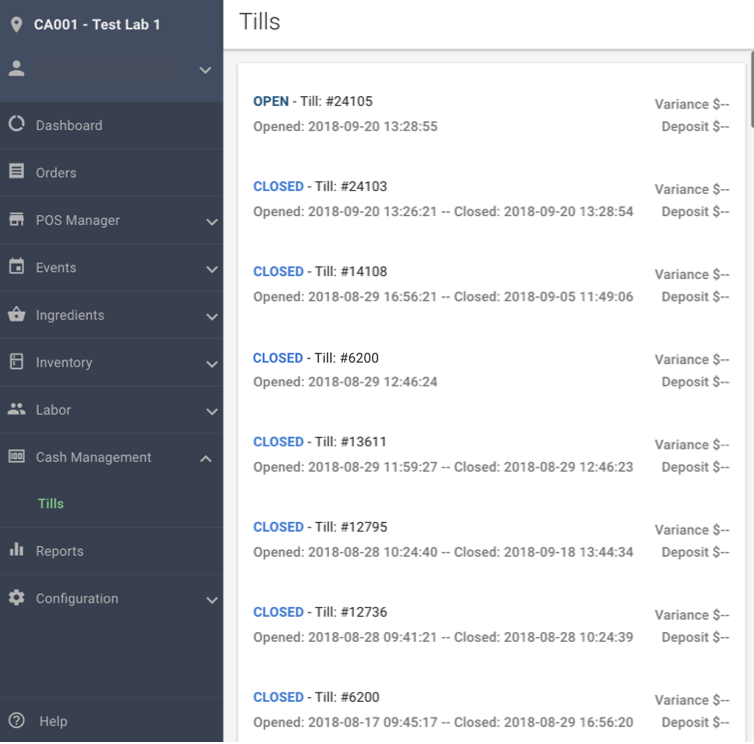 This screen contains a list of all the individual tills organized chronologically.
Click on the till that you want to edit. A side panel will open up with details of the till.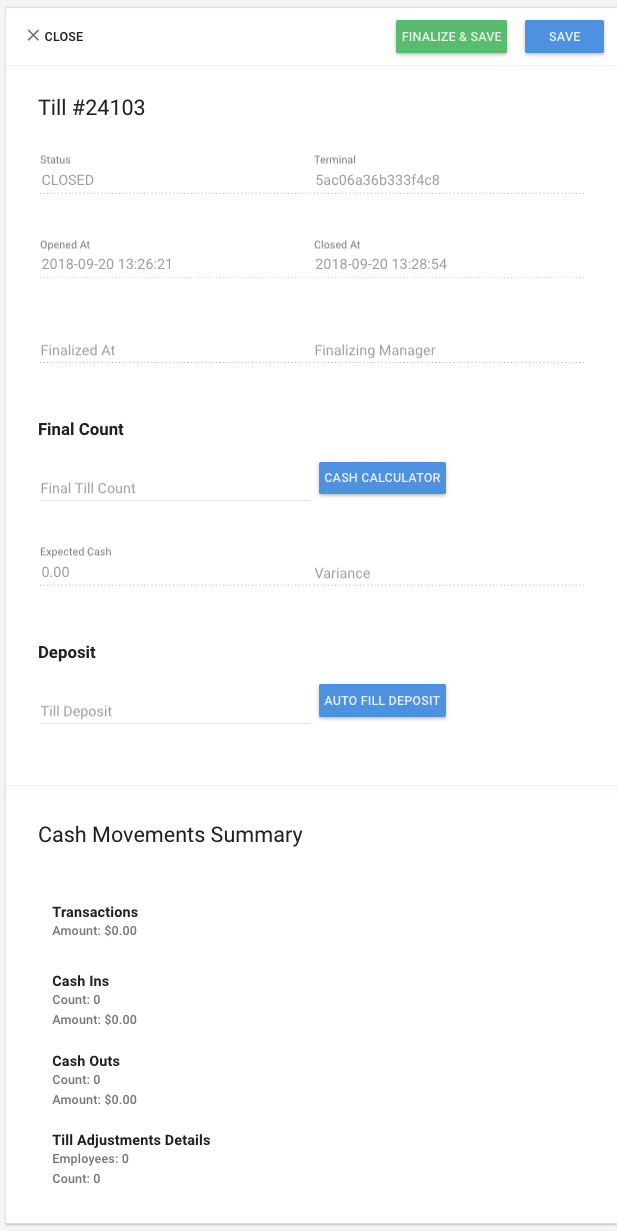 Auto Fill Deposit = Total Cash Collected + Cash Ins - Cash Outs - Starting Bank