Bypass Bucks is a gift card system managed in Bypass. To add new Bypass Bucks cards, navigate to Bucks > Add New Card.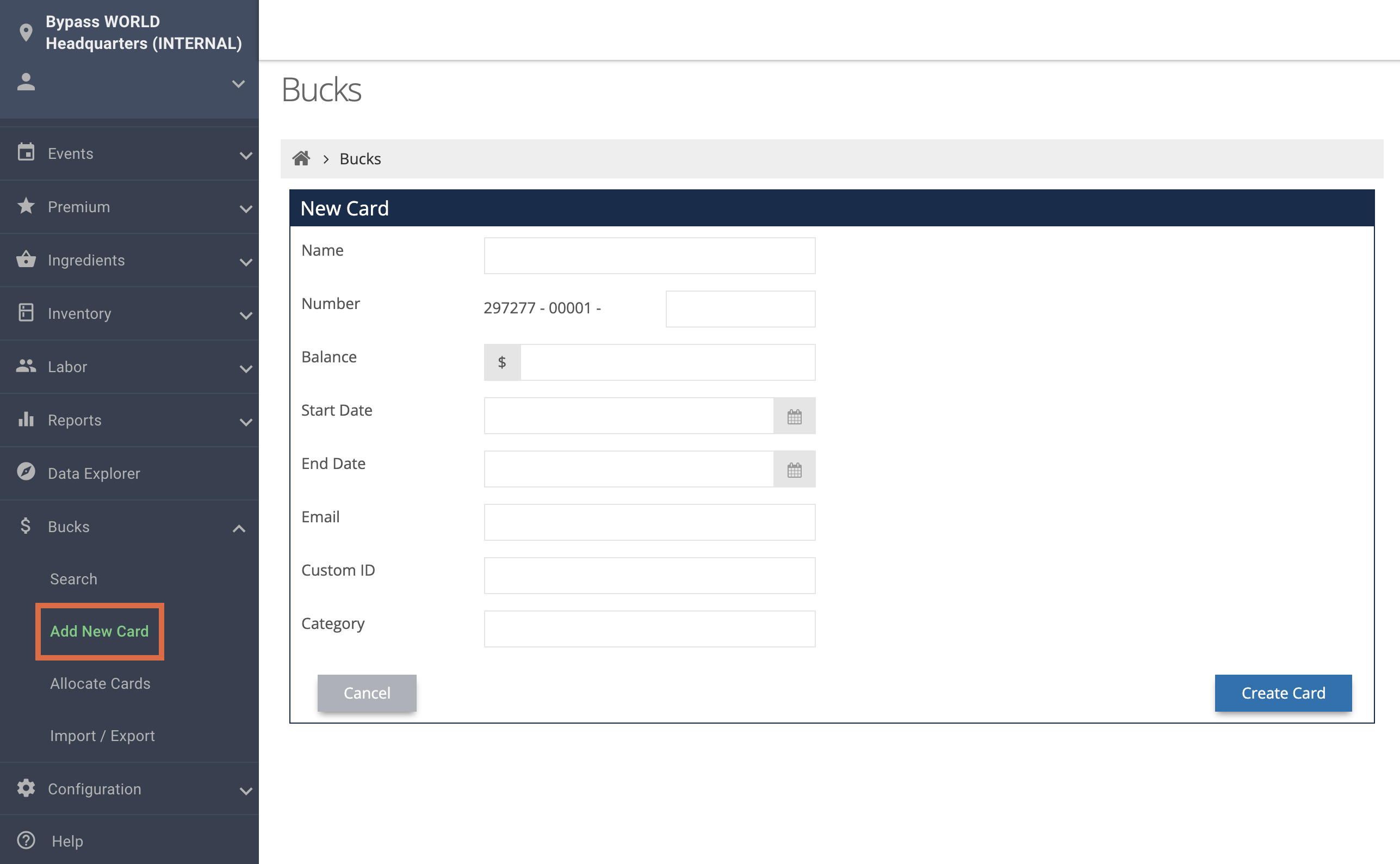 The fields to add a New Card are as follows:
Name: the name of the card holder
Number: the number of the card
Balance: the current monetary value on the card
Start Date: the date the card becomes active
End Date: the date the card becomes inactive
Email: the email address of the card holder
Custom ID: any additional ID necessary, such as a Ticketmaster ID
Category: if Bypass Bucks are available for multiple purposes, they can be categorized for searching and filtering
Once all desired fields are filled, the card's creation can be saved by clicking Create Card. It may now be searched for and modified through workflows illustrated in How to Edit Bypass Bucks.