Suite customer can create a pre-order by using the Online Customer Portal (OCPO) or by calling in. Suites managers can edit and create pre-orders on Bookings page and then convert these orders to be visible on the register.
Table of Contents
Overview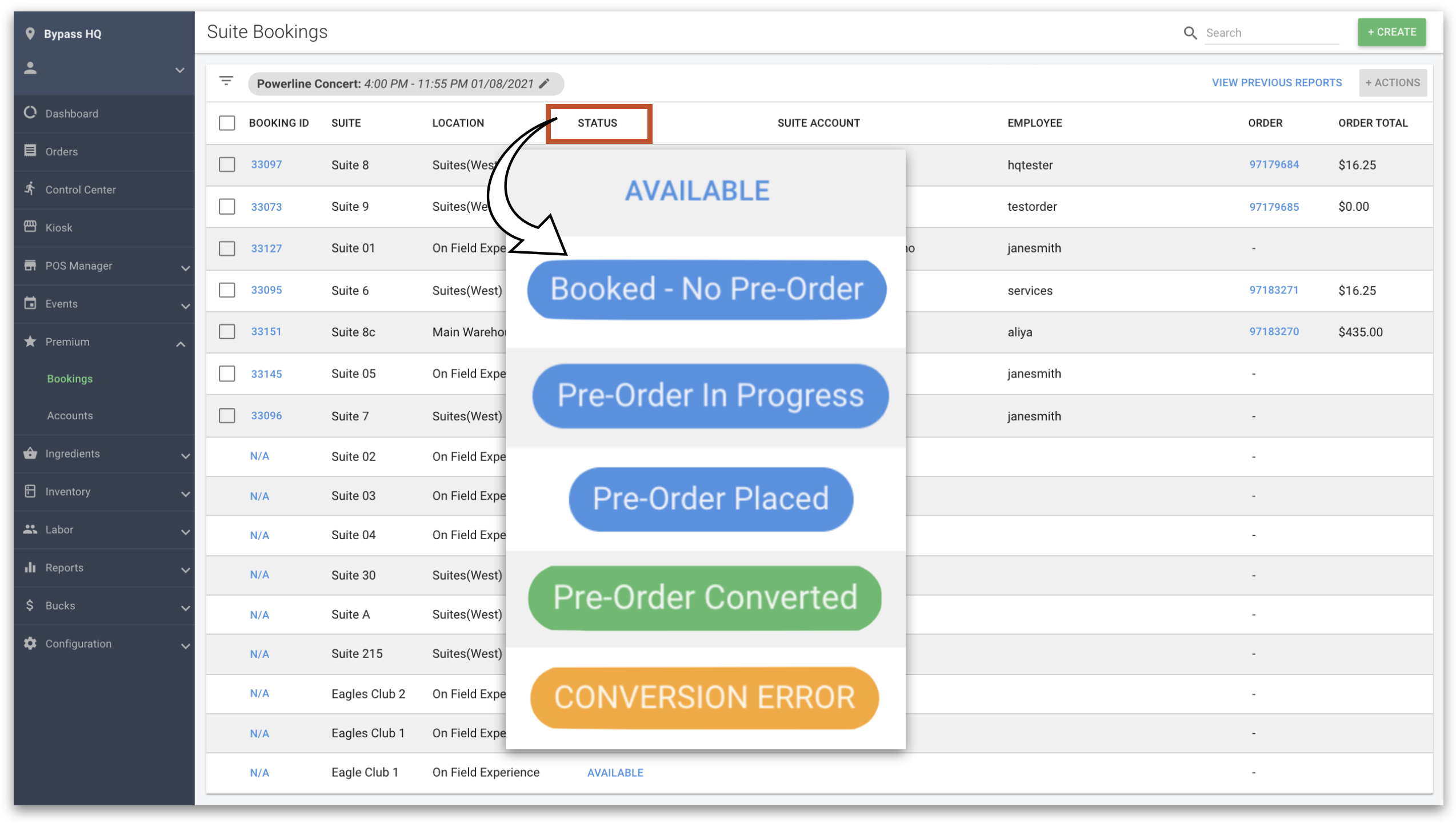 The Pre-order status will provide a quick glance to the current state of the selected events bookings. Pre-order status include:
Available - No booking exists
Booked - No Pre-Order - Booking has been created but no preorder has been started
Pre-Order In Progress - Guest has items added to cart, but not submitted order
Pre-Order Placed - Pre-order has been placed and submitted
Pre-Order Converted - Pre-order has been converted
Create and Edit a Pre-Order
Suites managers can create or edit pre-orders on behalf of the customer using the Bookings Virtual Terminal. However, it is recommended that customer submit their own order using the Online Customer Portal.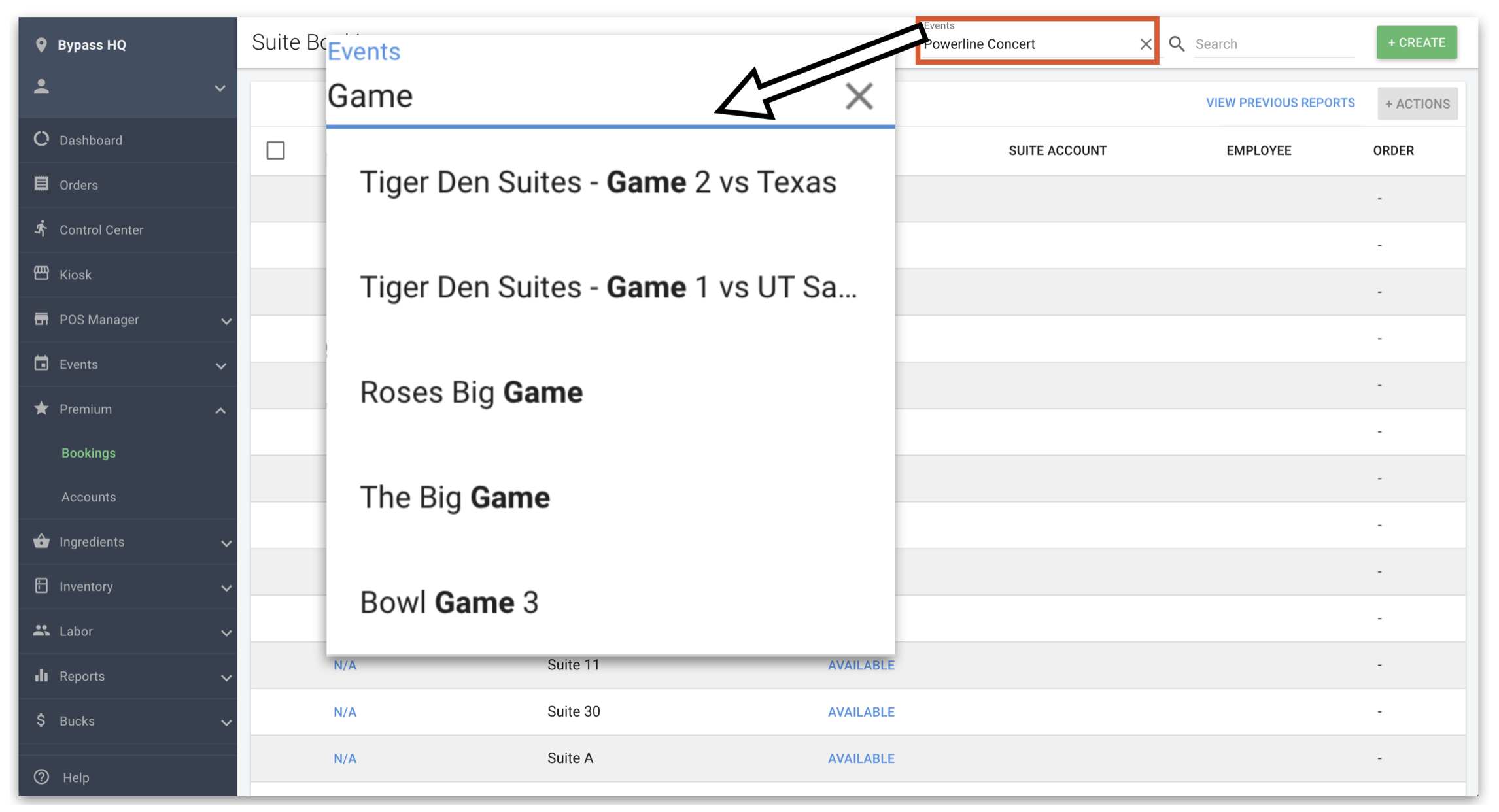 To create a Pre-Order select the event from the event drop-down.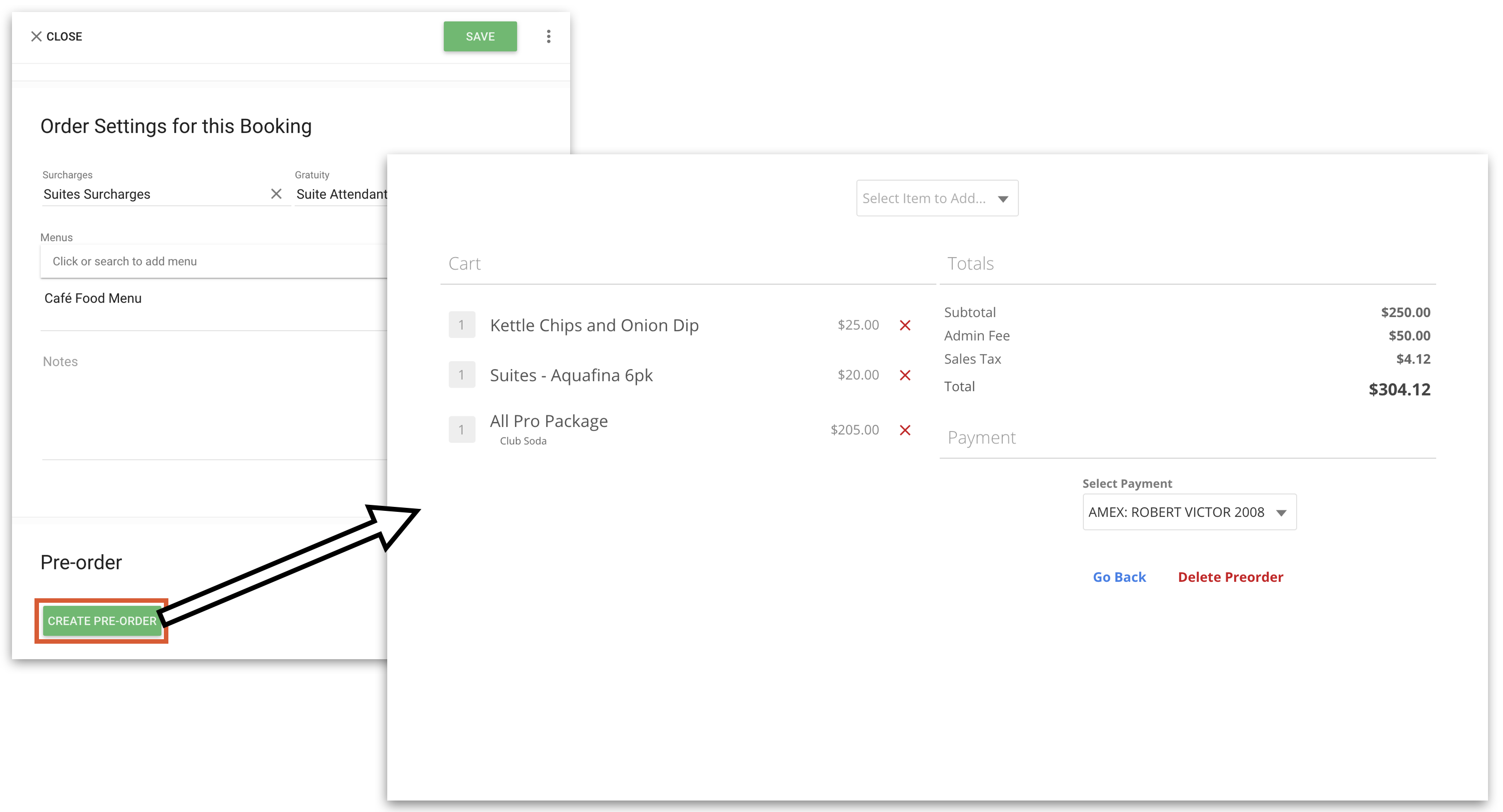 Select the booking and scroll to the bottom of the details page. Click on Create Pre-Order. (Pre-Orders that have items but have not been converted will show an Edit Pre-Order button)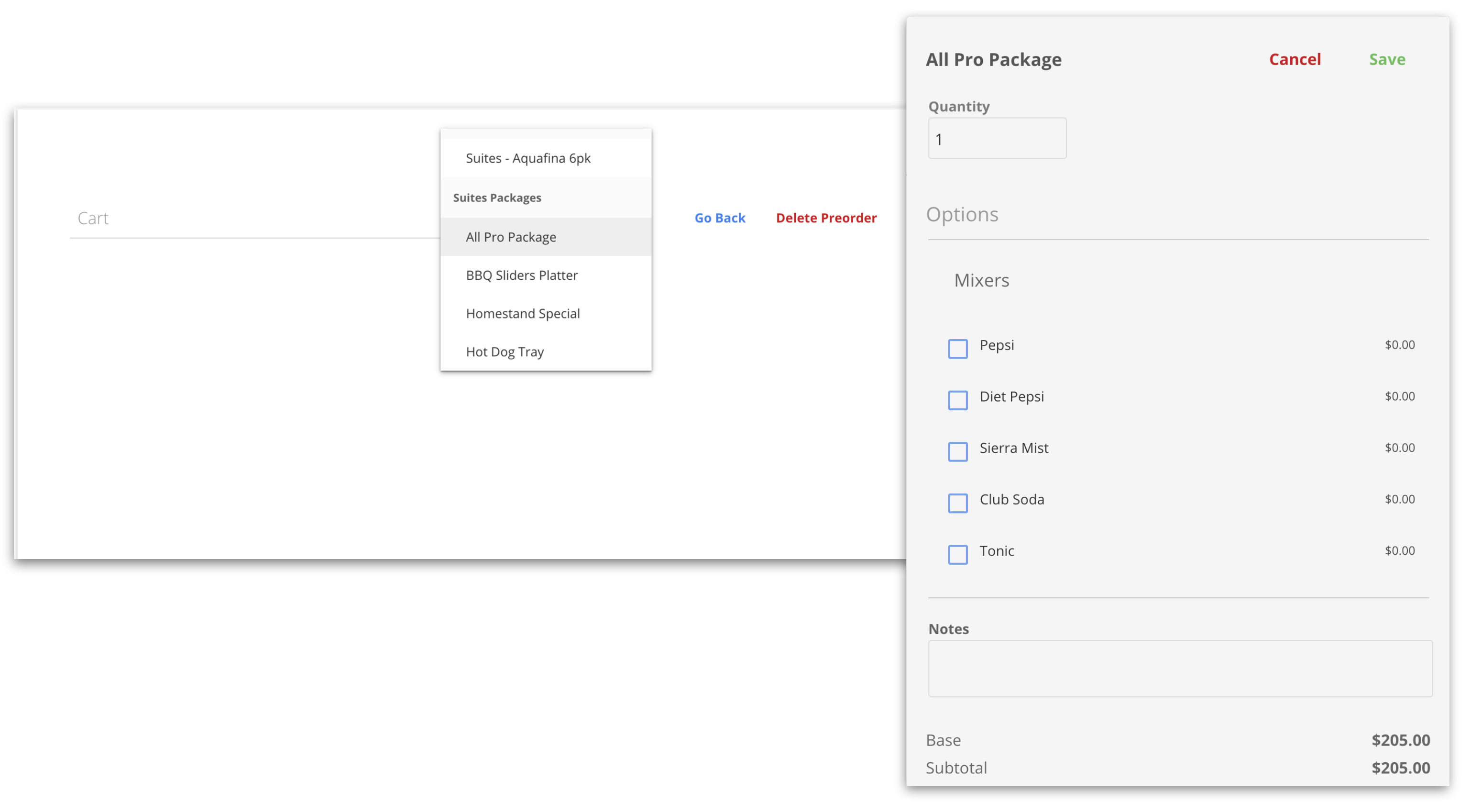 The drop-down will show items of menus connected to this suite booking. Select items from the drop down and edit as needed. Click Save to add to the pre-order. Note that the suite manager can edit a submitted pre-order if needed.
Convert Pre-Orders
Once pre-orders have been submitted and no other orders are being accepted then its time to convert the orders.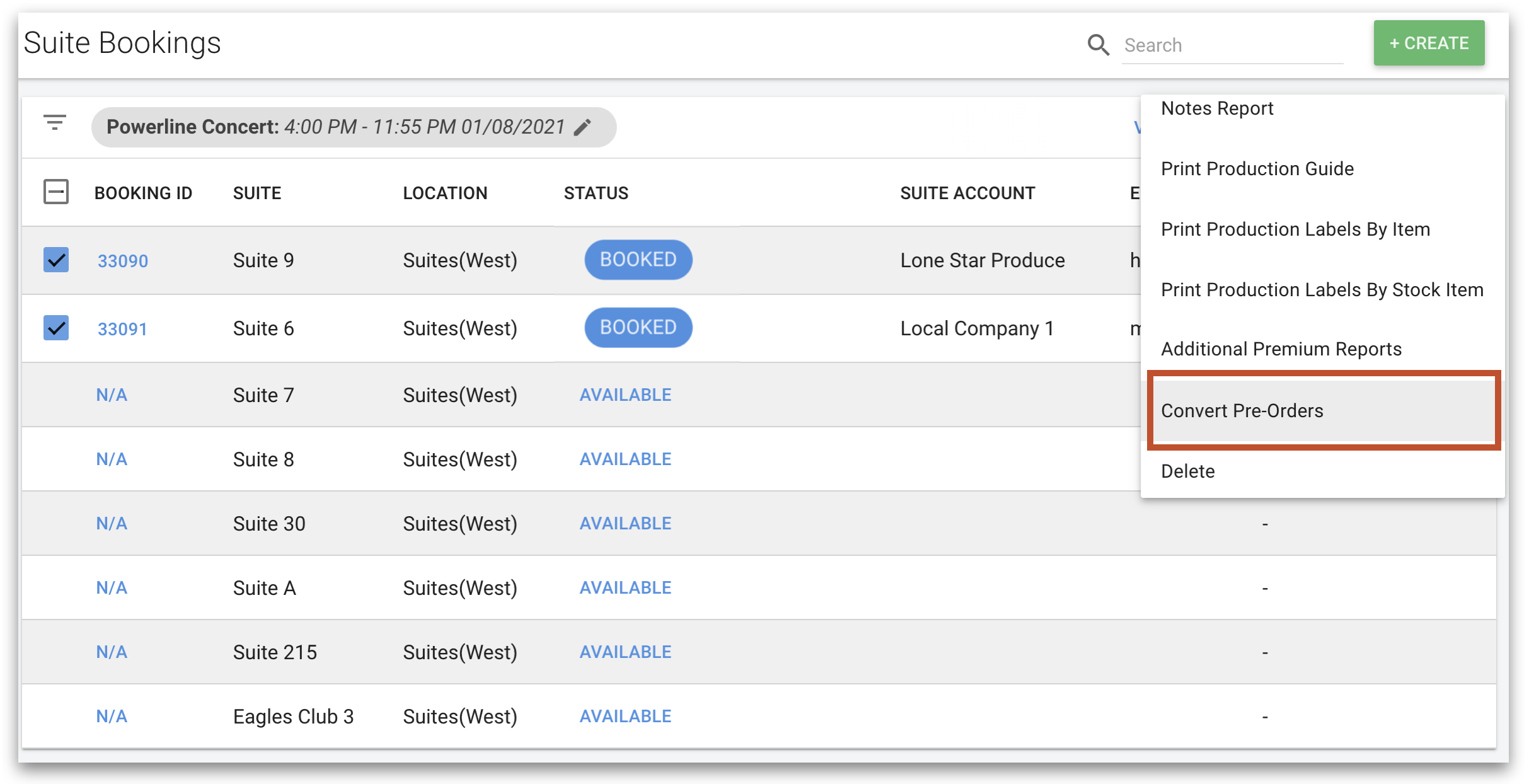 Converting pre-orders will convert pre-orders into ready orders. These orders can be accessed by any register logged into that location. Note: Gratuity cannot be added or removed in Bypass Manager after pre-order conversion. Please make any necessary modifications on the device.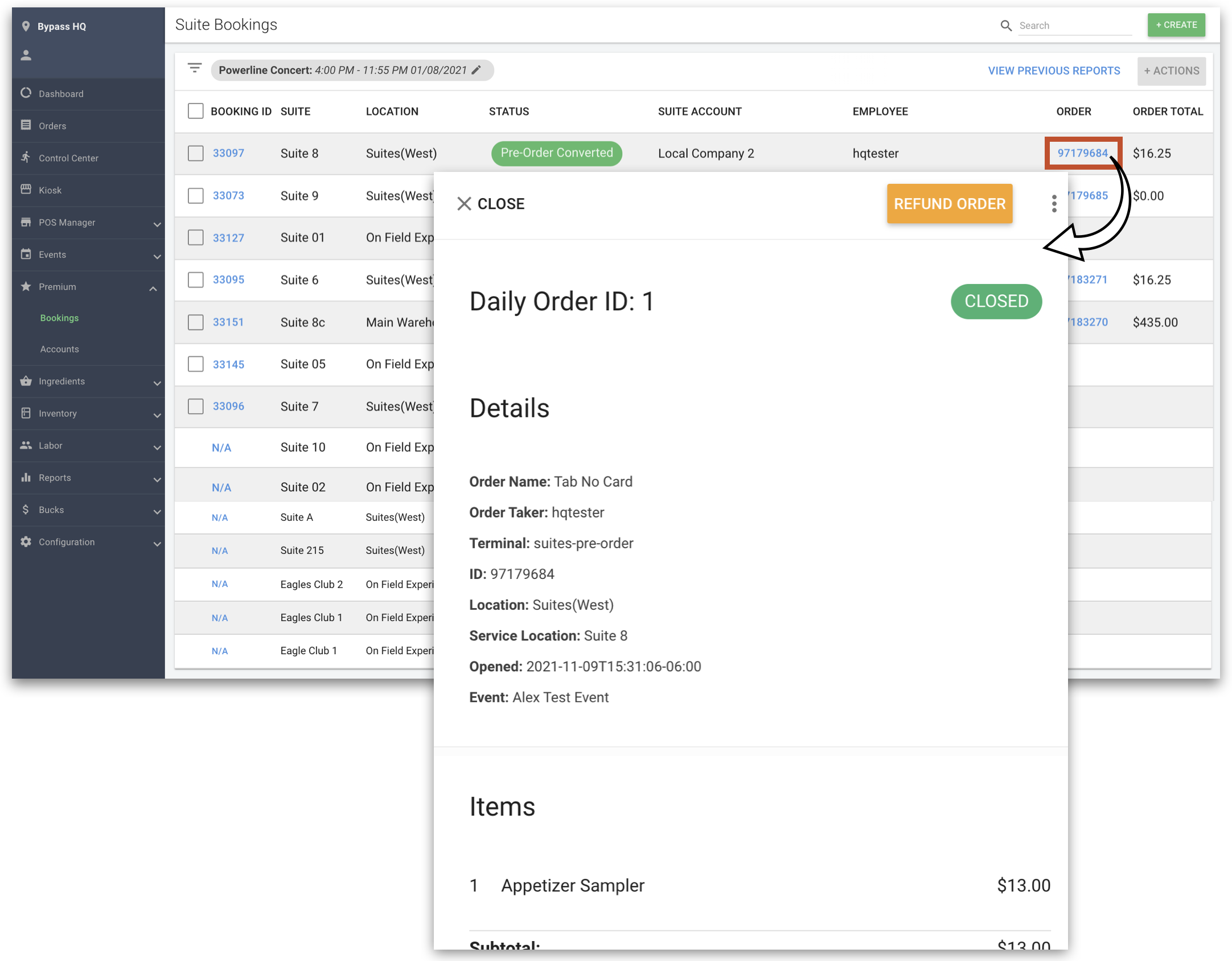 Clicking on the Order ID will show that order's details.