Bypass supports scanning items in both Register. Items that have SKUs can be scanned and added to the cart. This article will explain how to add a scanner.

Authorized scanners are configured out of the box with Bypass. Plugin your Motorola DS9208 (or Legacy Unitech MS832) into the clover hub and the scanner will add automatically.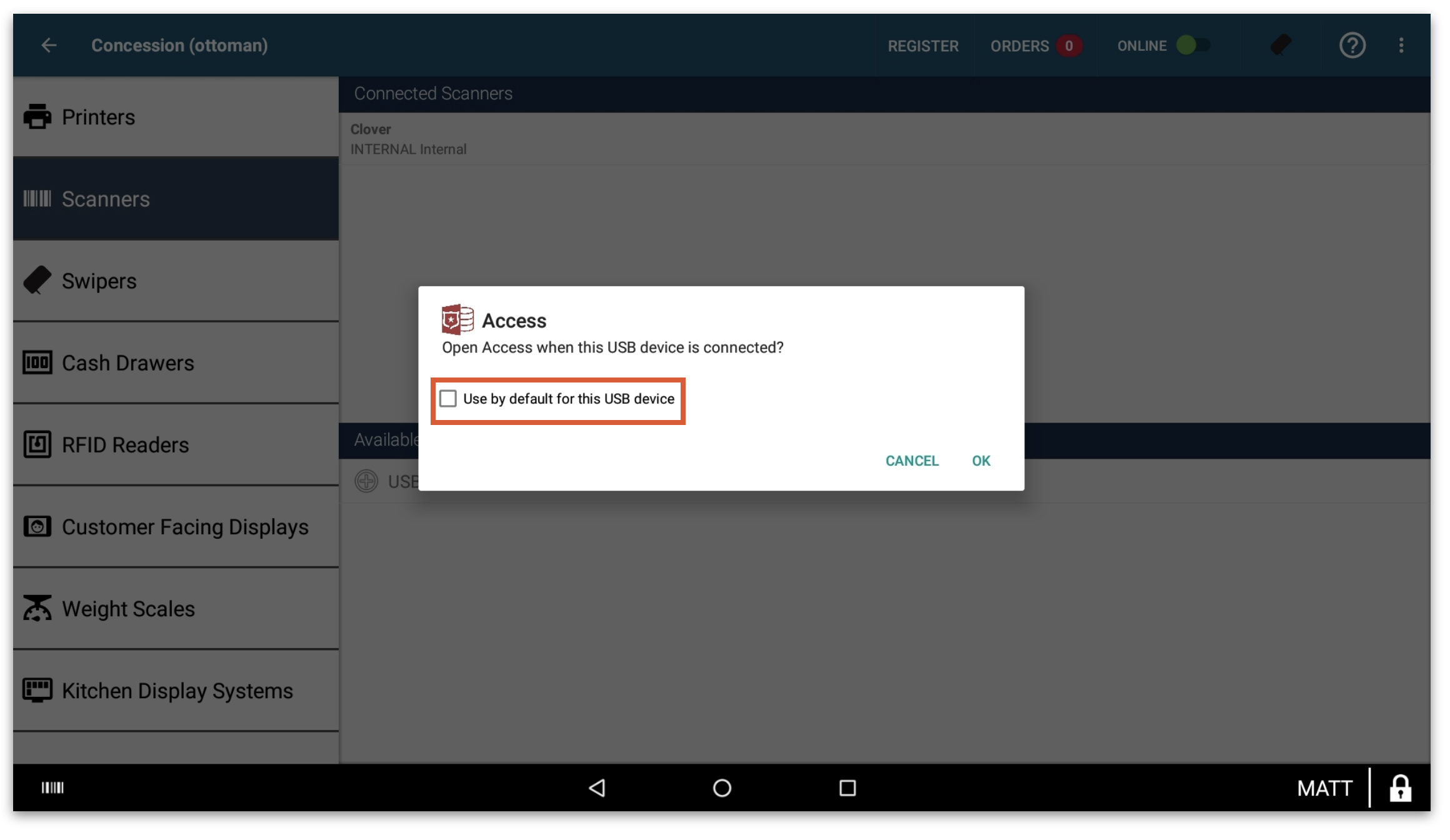 When plugging in the scanner for the first time you will see an Andriod settings message. Check the box for Use by default for this USB device.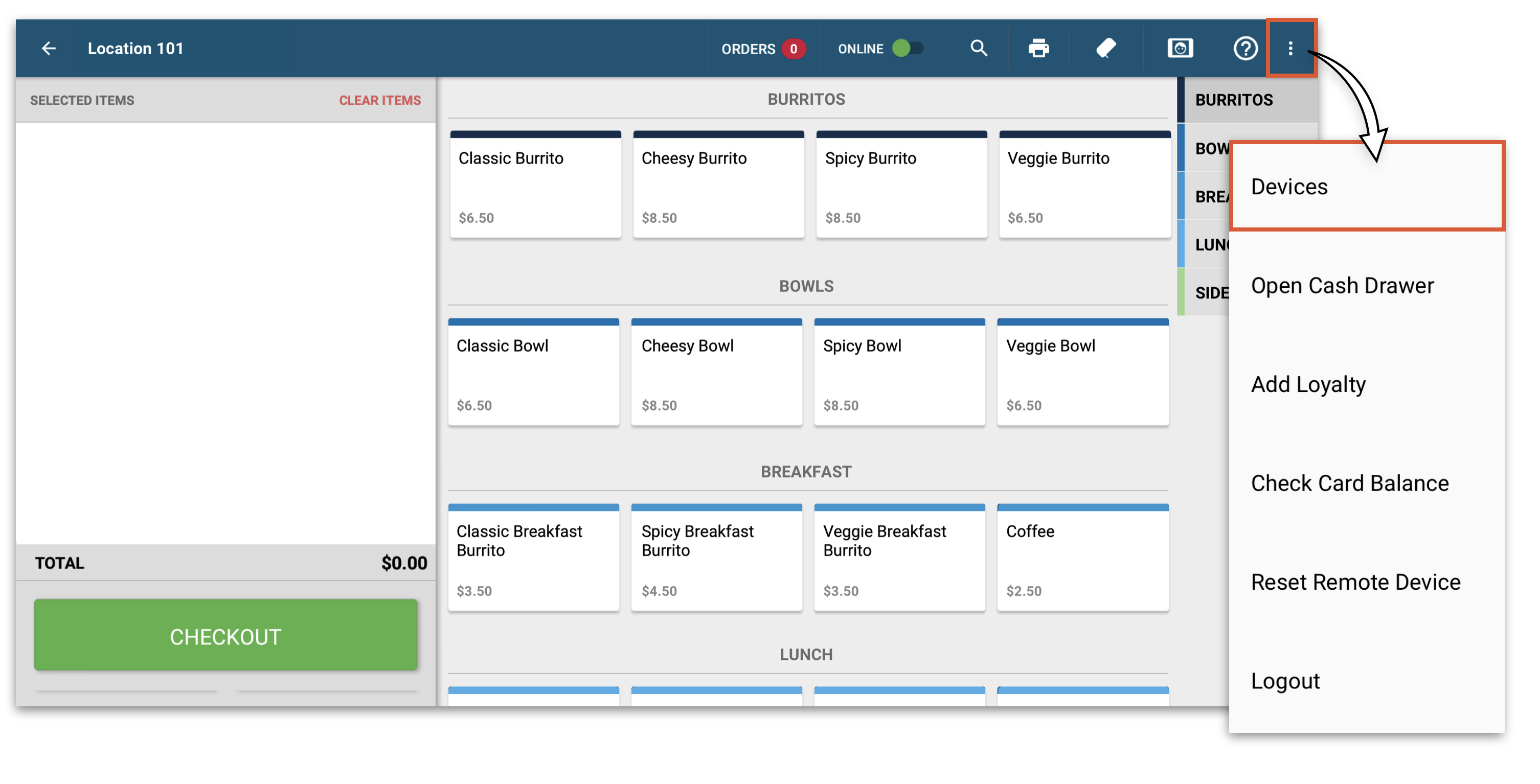 To confirm the scanner is recognized you can visit the Devices page by tapping on the additional options menu on the register screen. From the additional options menu tap Devices.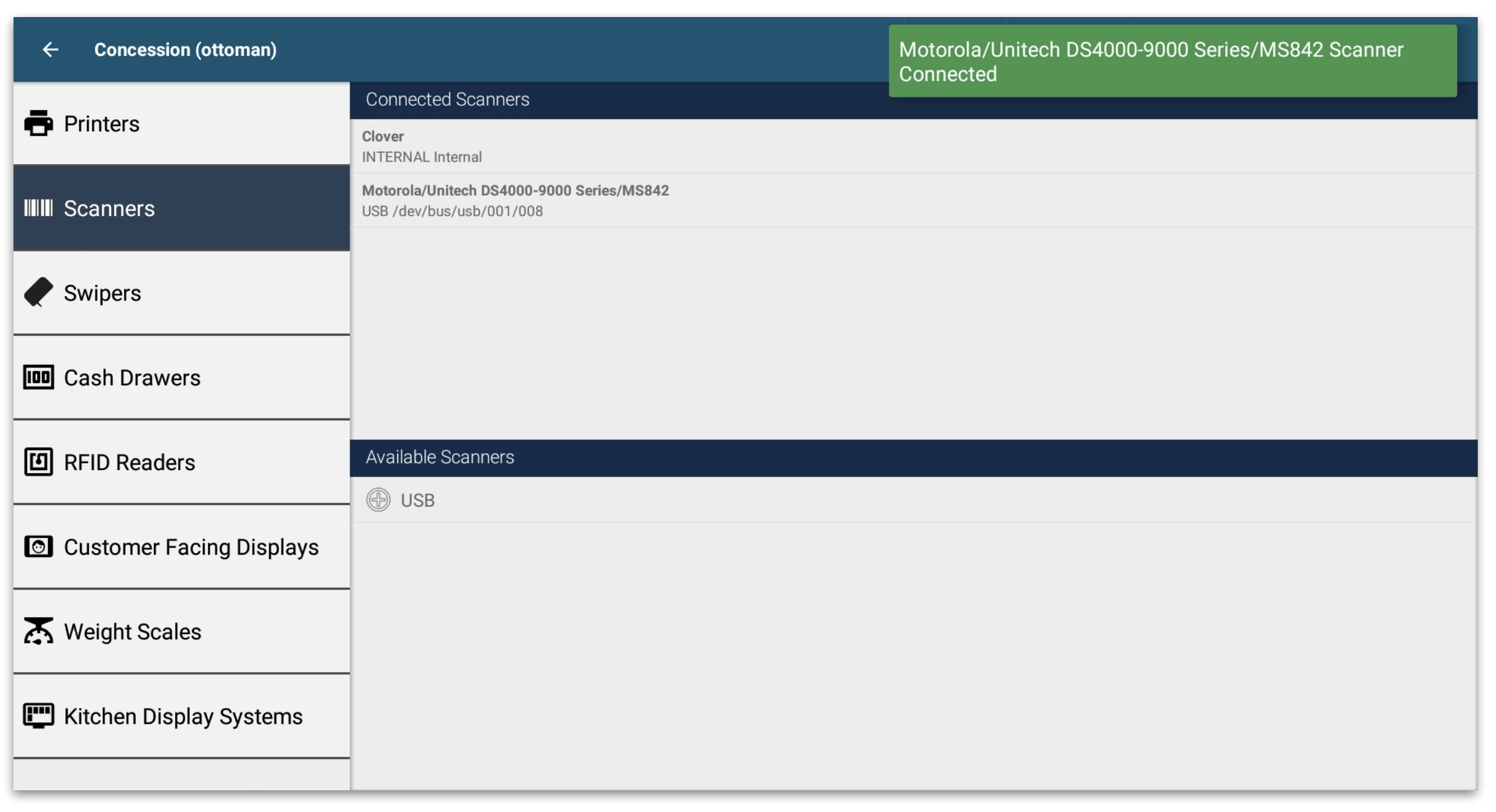 When plugging in the scanner a green confirmation message will appear in the top right of the screen. On the scanners page, you will see all connected scanners listed.