When taking a credit card payment Bypass will ask for a signature for any order above your Signature Threshold amount. This article will explain how to change this number for your entire venue.
To adjust the Signature Threshold amount navigate to Configuration > General Settings.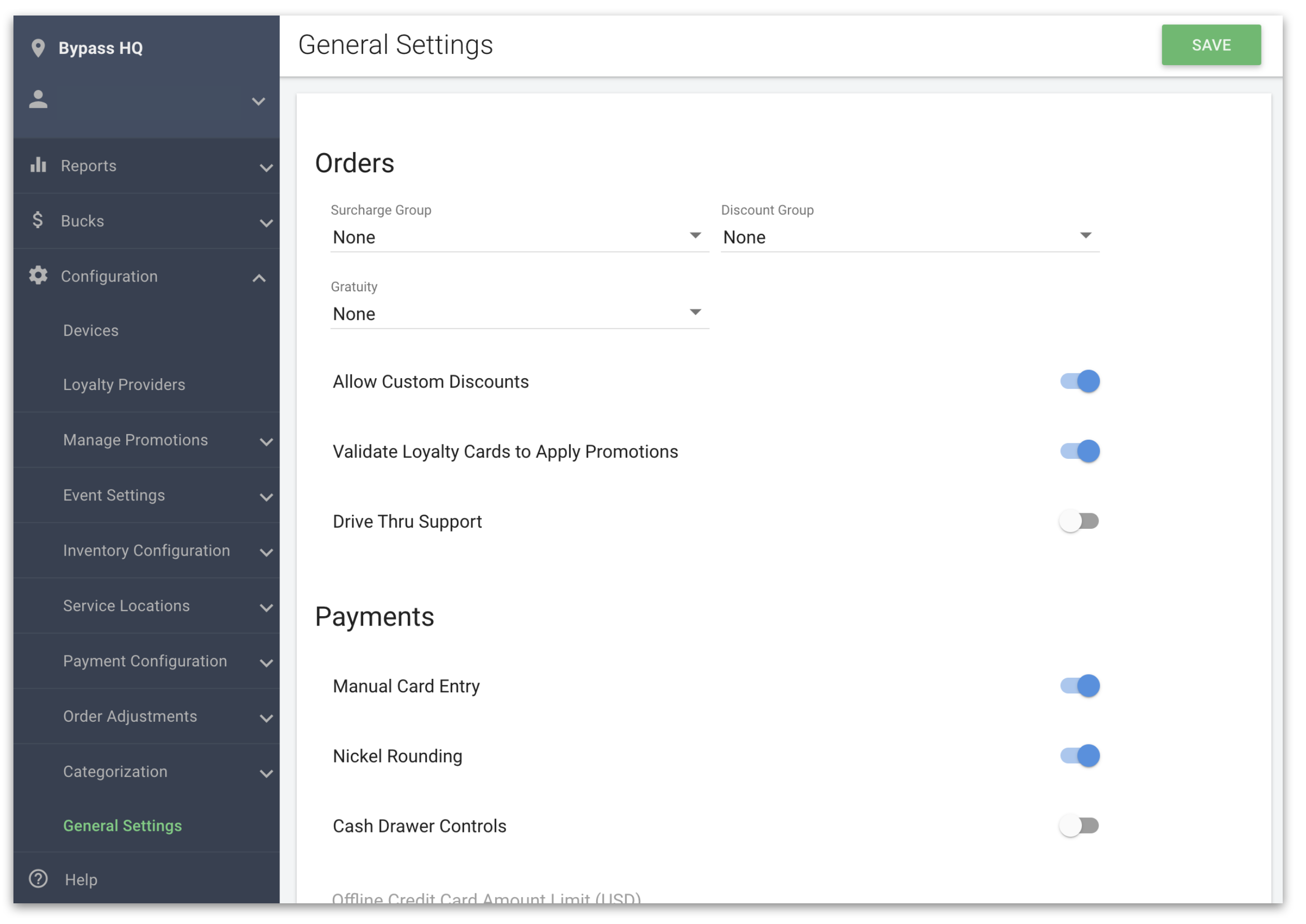 On the General Settings page scroll down until you see the Receipts section.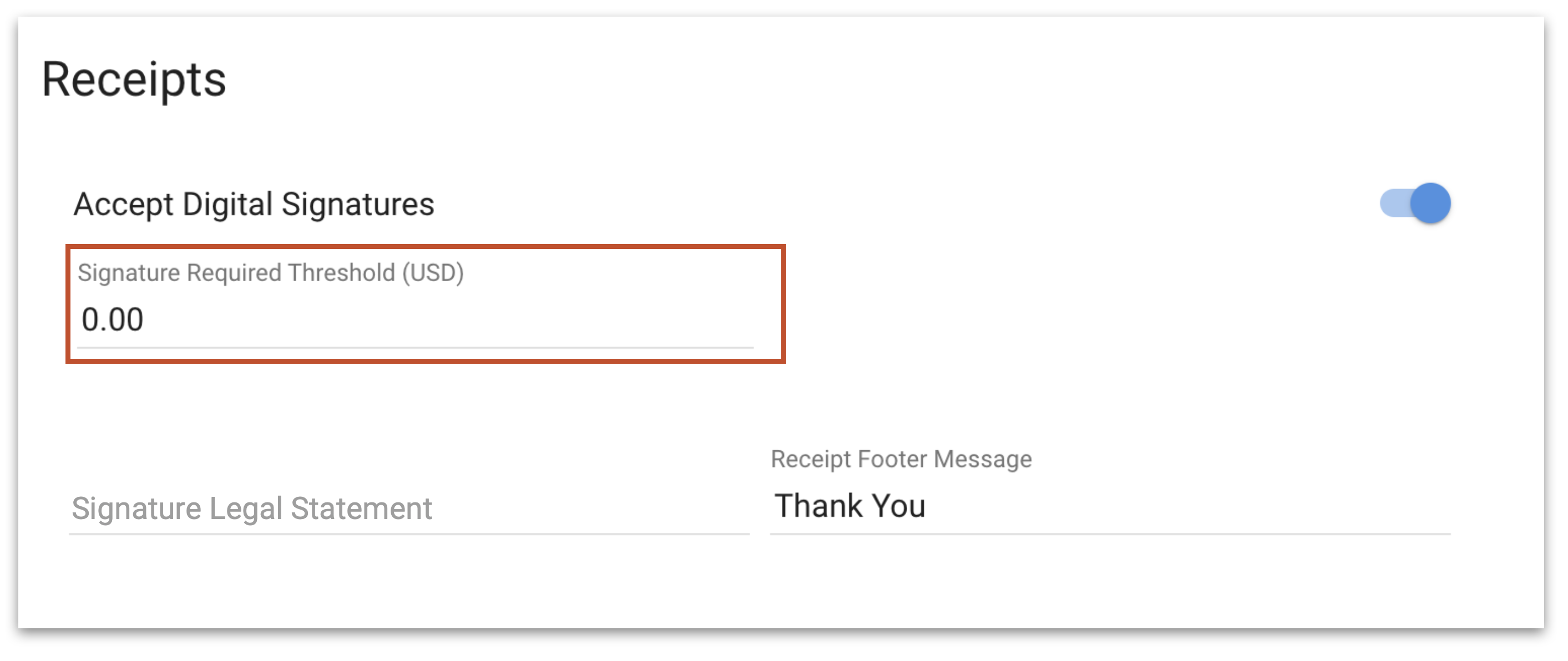 Any order above the amount entered in the Signature Required Threshold will ask the customer to sign to approve the order. If this amount is set to zero all orders will ask for a signature.


Note: Canadian venues have this feature disabled