Bypass reports offer an in-depth look at how your business is performing. Advanced analytics and filters help show the data that matters most to your venue. In this article, you will discover how to; navigate reports, filter reports, download reports, and more.
Table of Contents
Navigating Reports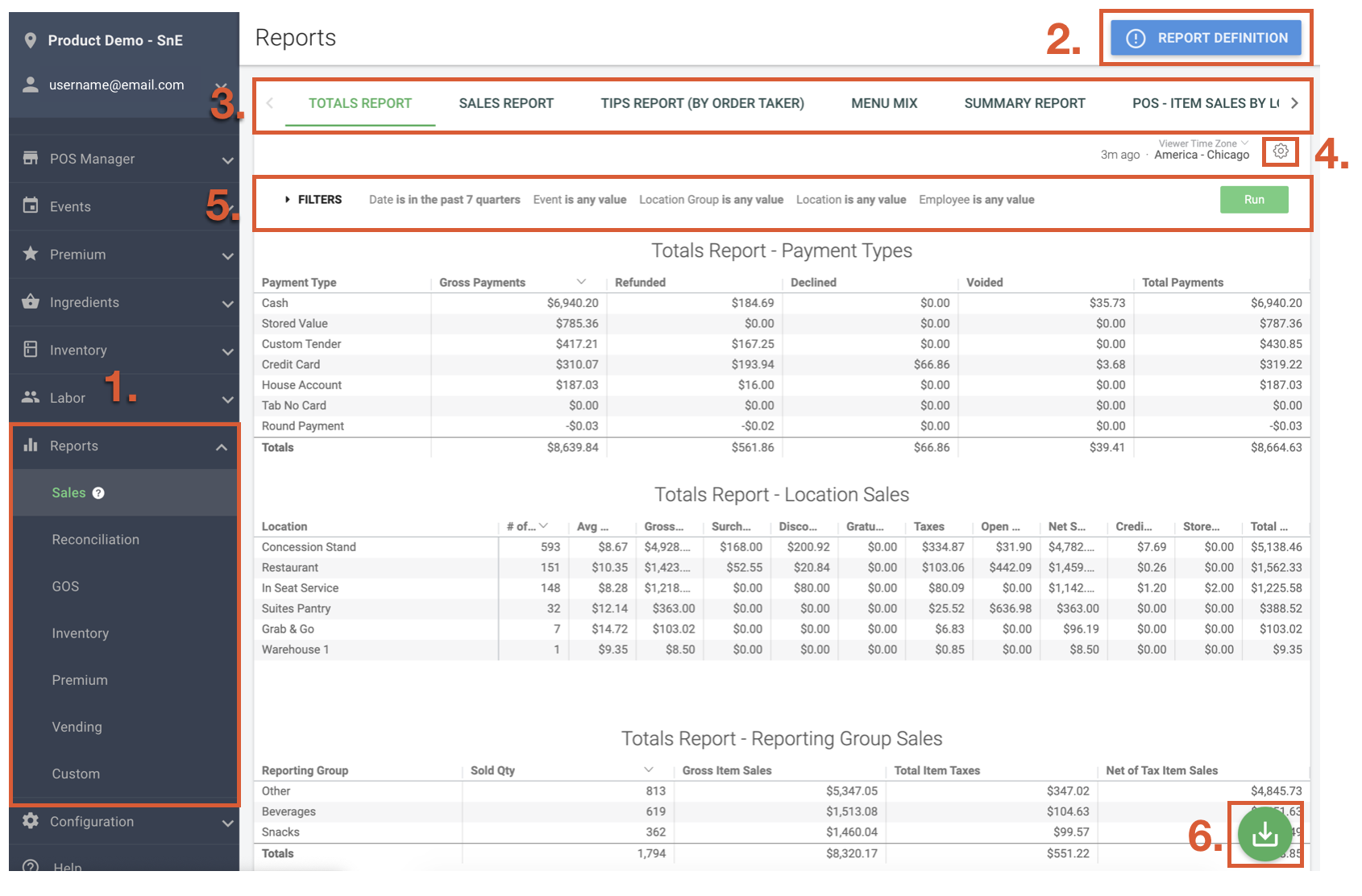 Reports Page Overview from the picture above.
Main Report Navigation - The main reports will be listed on the left navigation bar. Each report has an information button that has more information on that report.
Report Definitions - Key information about each report is built into this button.
Sub Reports - Navigate between related reports by using the left and right arrow buttons.
Additional Options - Here you can Email and Schedule the current report.
Filters - Filter the current report data based on the parameters you set.
Download - Download the current report in an Excel, PDF, or CVS format.
Filtering Reports
Filters allow you to structure the current report's data based on the settings you set. For more information on filtering reports, you can click here.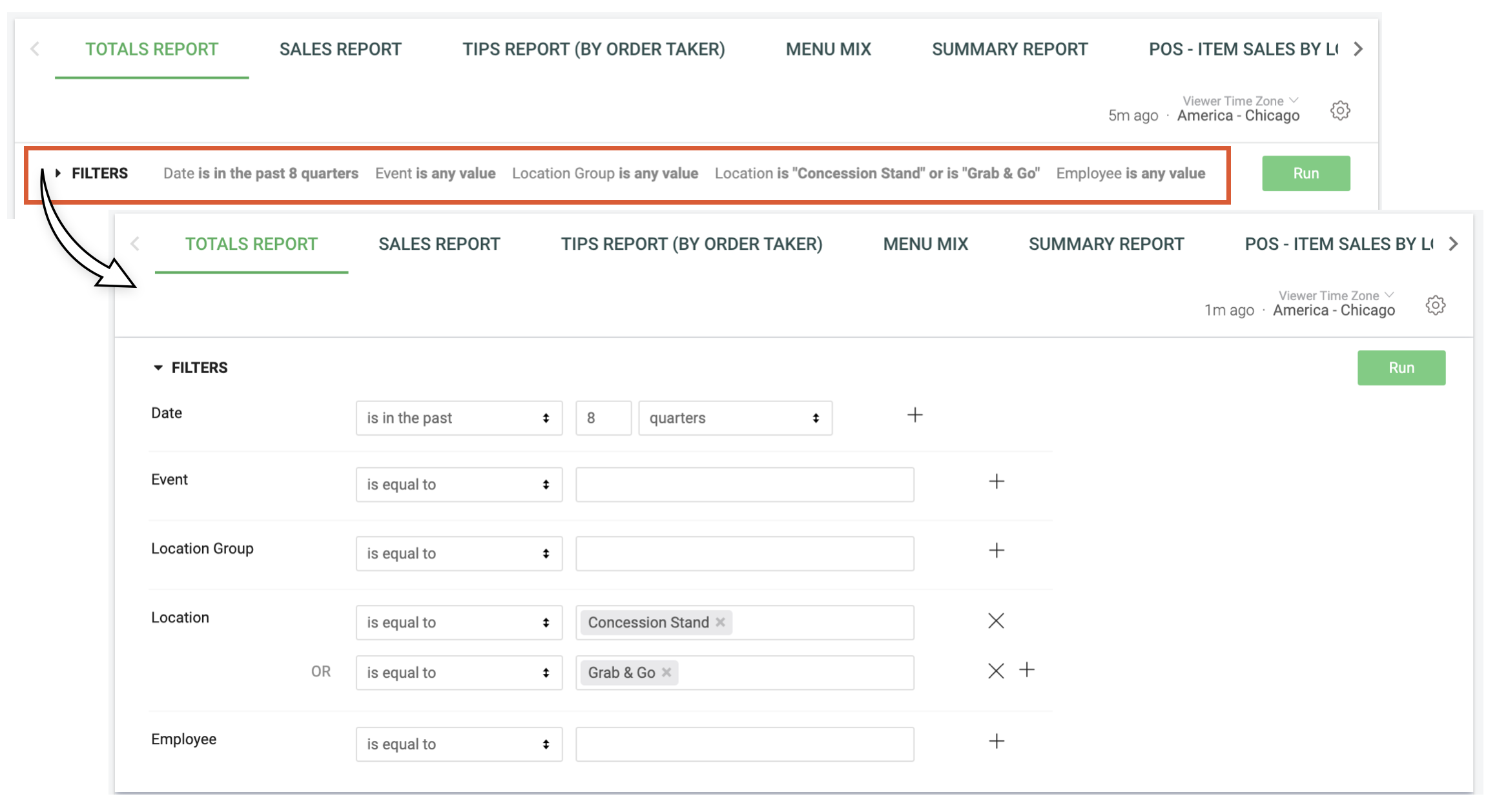 To use filters, click on the filter section to expand the filter parameters. Depending on the selected report, the available settings will be different. In the above example, the available filters are; Date, Event, Location Group, Location, and Employee.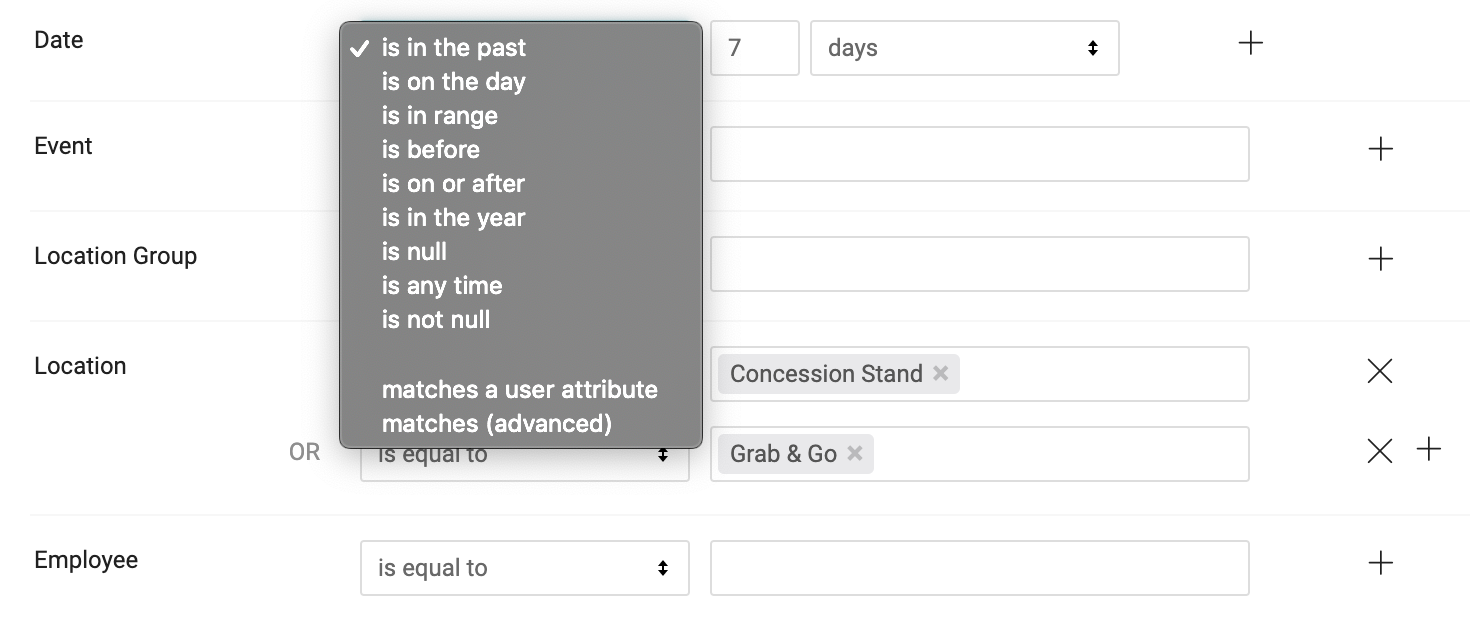 Clicking on the setting drop-down will show more options for that parameter.

You can add multiple parameters of the same type by clicking the Plus icon.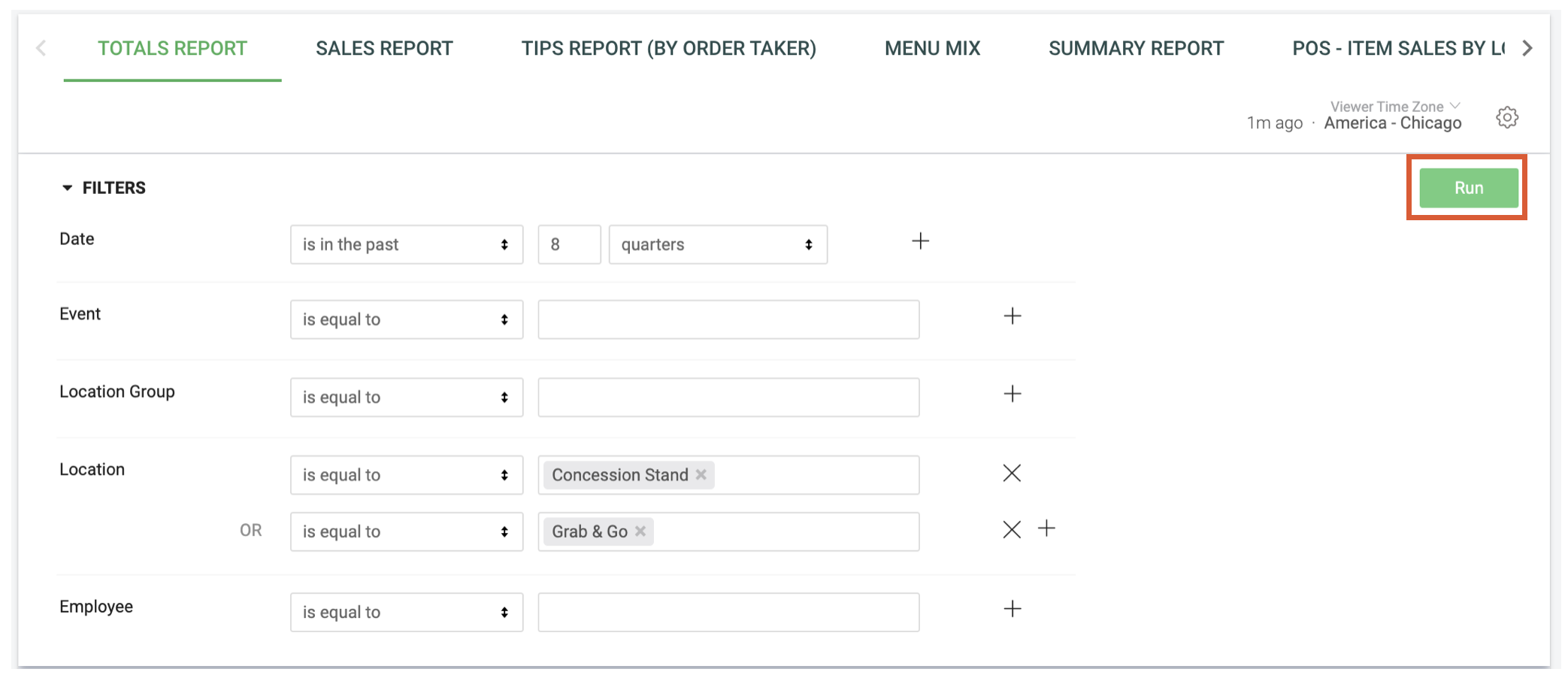 Once you have the filter settings set click the Run button. In the above example, the report will show all data for Concession Stand and Grab & Go Locations for the Past 8 Quarters.
Note that moving to another report will not keep the same filter.
Downloading and Emailing Reports
Downloading Reports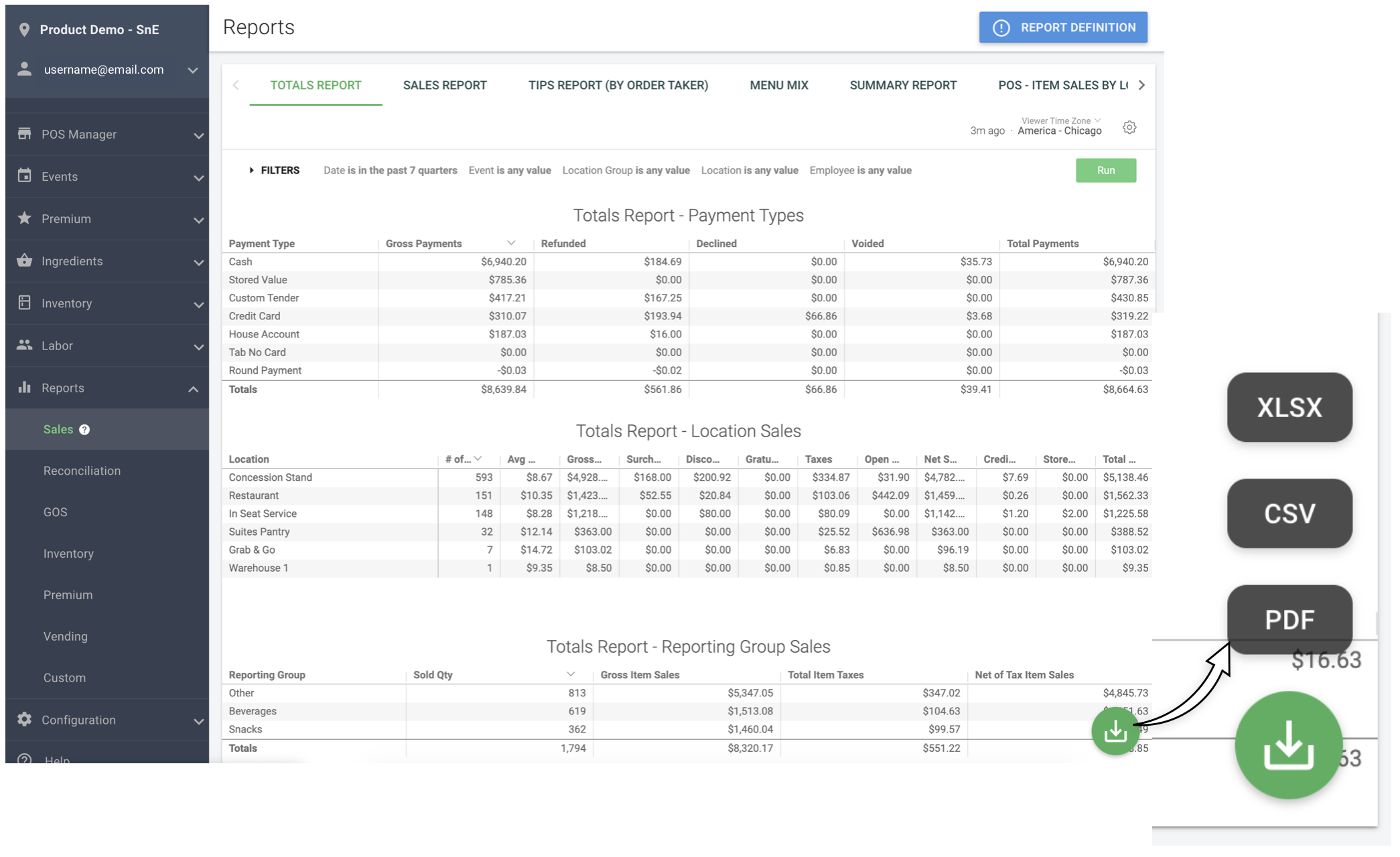 You can download the current report by clicking the green download button. You can download an Excel, PDF, or CSV file.
Scheduling Email Reports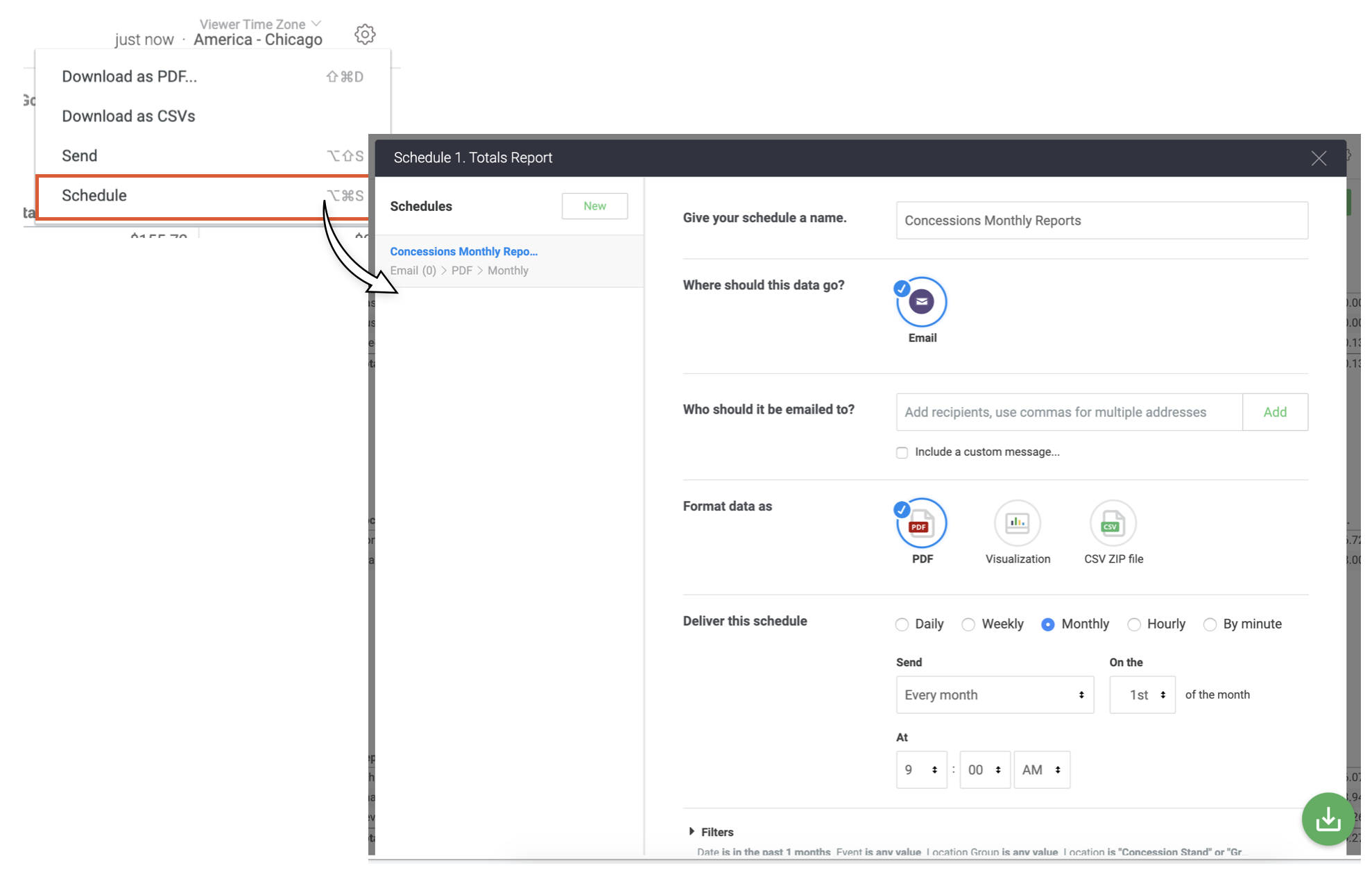 You can click on the gear icon in the top right corner and click Schedule to set settings for recurring emails.