With Cloud Fulfillment you can use a terminal to remote print instead of using a separate remote fulfillment device. This guide details the configurations needed to set up a terminal as a cloud fulfillment device.
Note: In order for an order from a mobile register to show up on a KDS at least one terminal must be logged in. THE REGISTER MUST BE ON AND LOGGED IN TO PROCESS CLOUD FULFILLMENTS.
Table of Contents
Configuring the Location
The location must be configured to allow cloud fulfillment on any devices that will act as a fulfillment terminal. To get started, on manager.bypassmobile.com navigate to POS Manager > Locations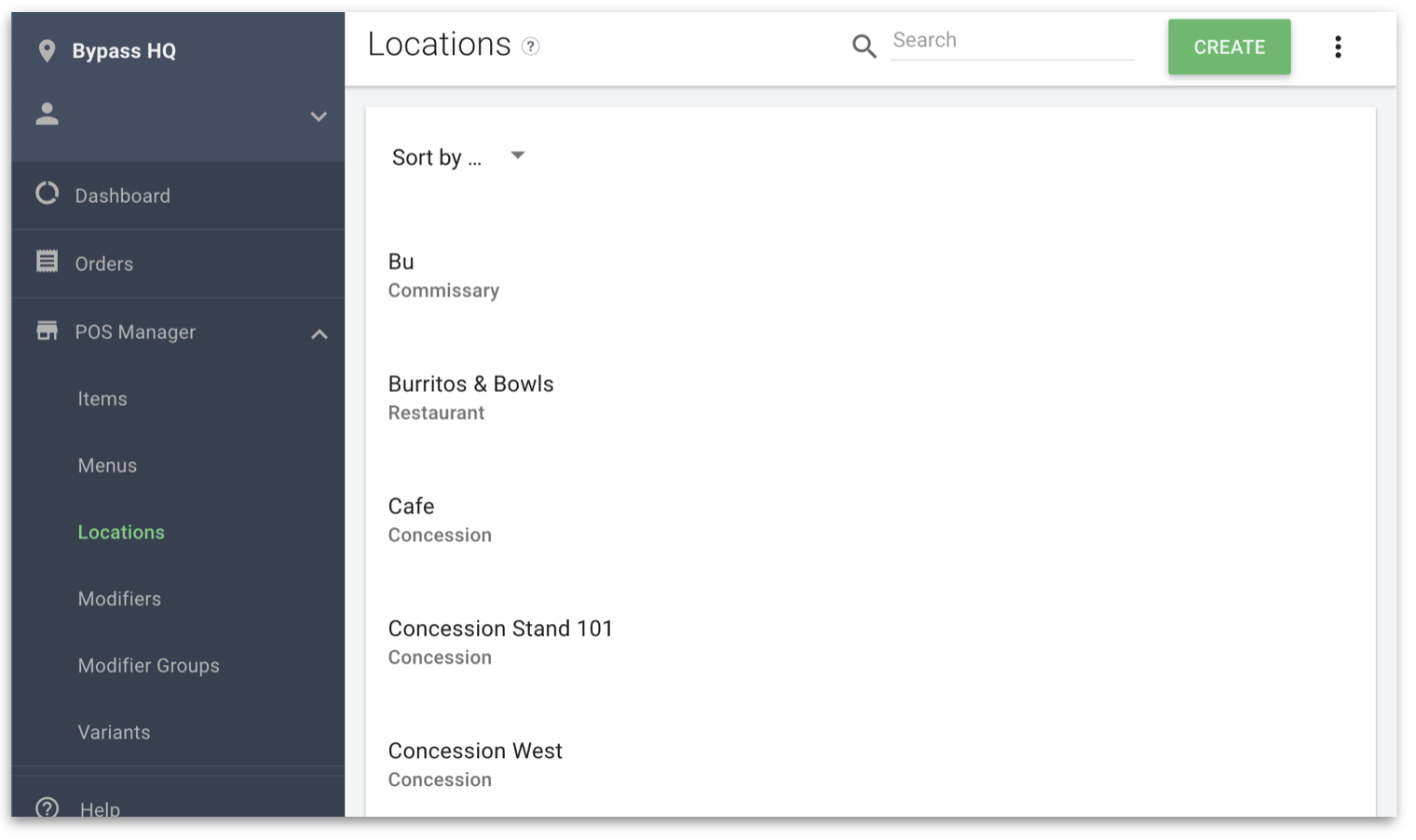 Click on an Existing Location or you can create a new location by clicking the green Create button in the top right.

Under the Print Settings make sure the Skip printing remote orders is checked. This will enable remote orders to be printed.
Configuring the Register
Once your location is configured we can pick a terminal to act as the fulfillment device. as previously stated the device must remain logged in and online in order to receive the remote orders. So pick a device that you don't need to log out of during the day of business.
To get started with configuring a register to be a cloud fulfillment device login to the register and select the location you configured in the previous step.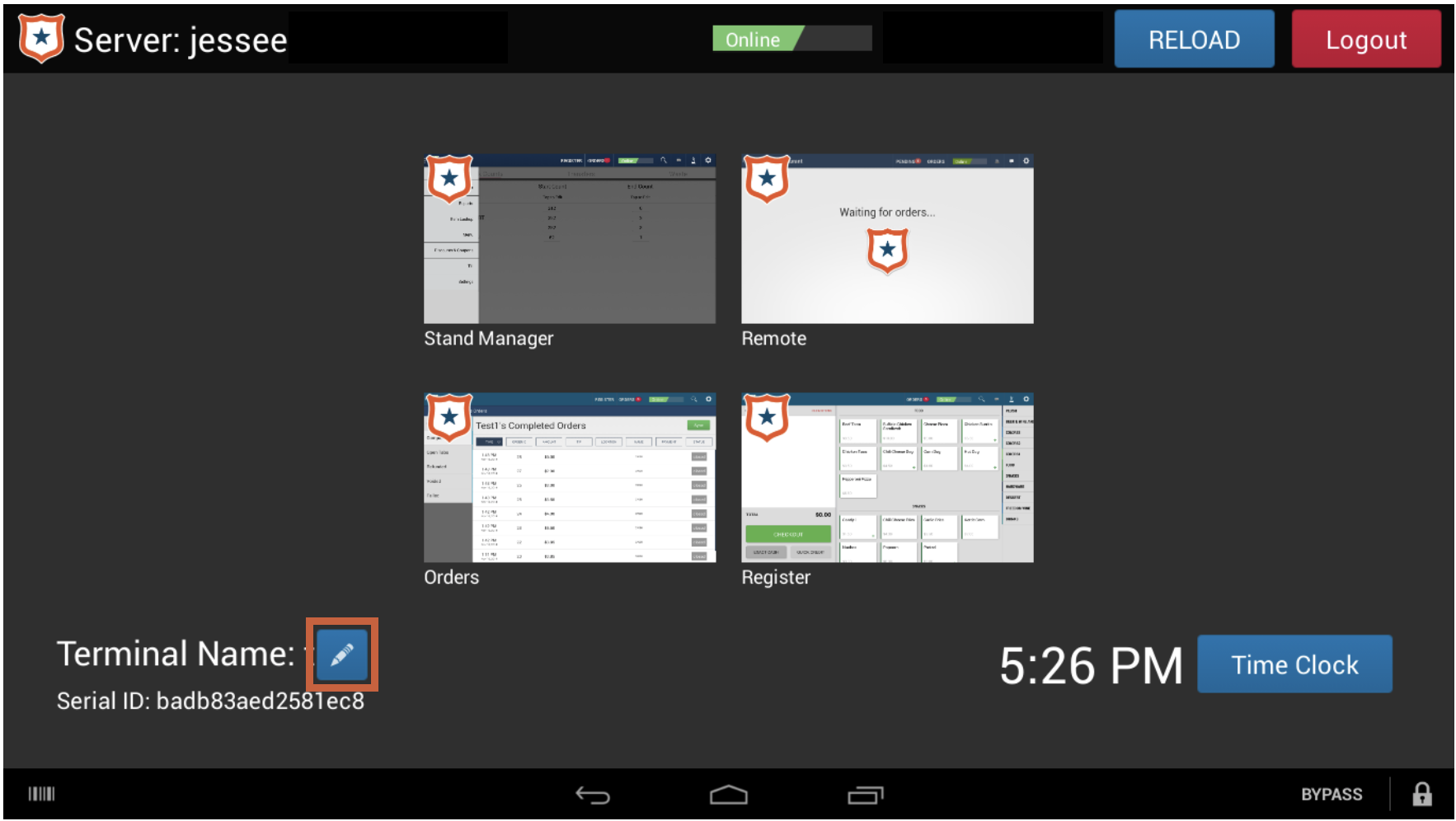 On the register home screen tap on the settings icon in the bottom left.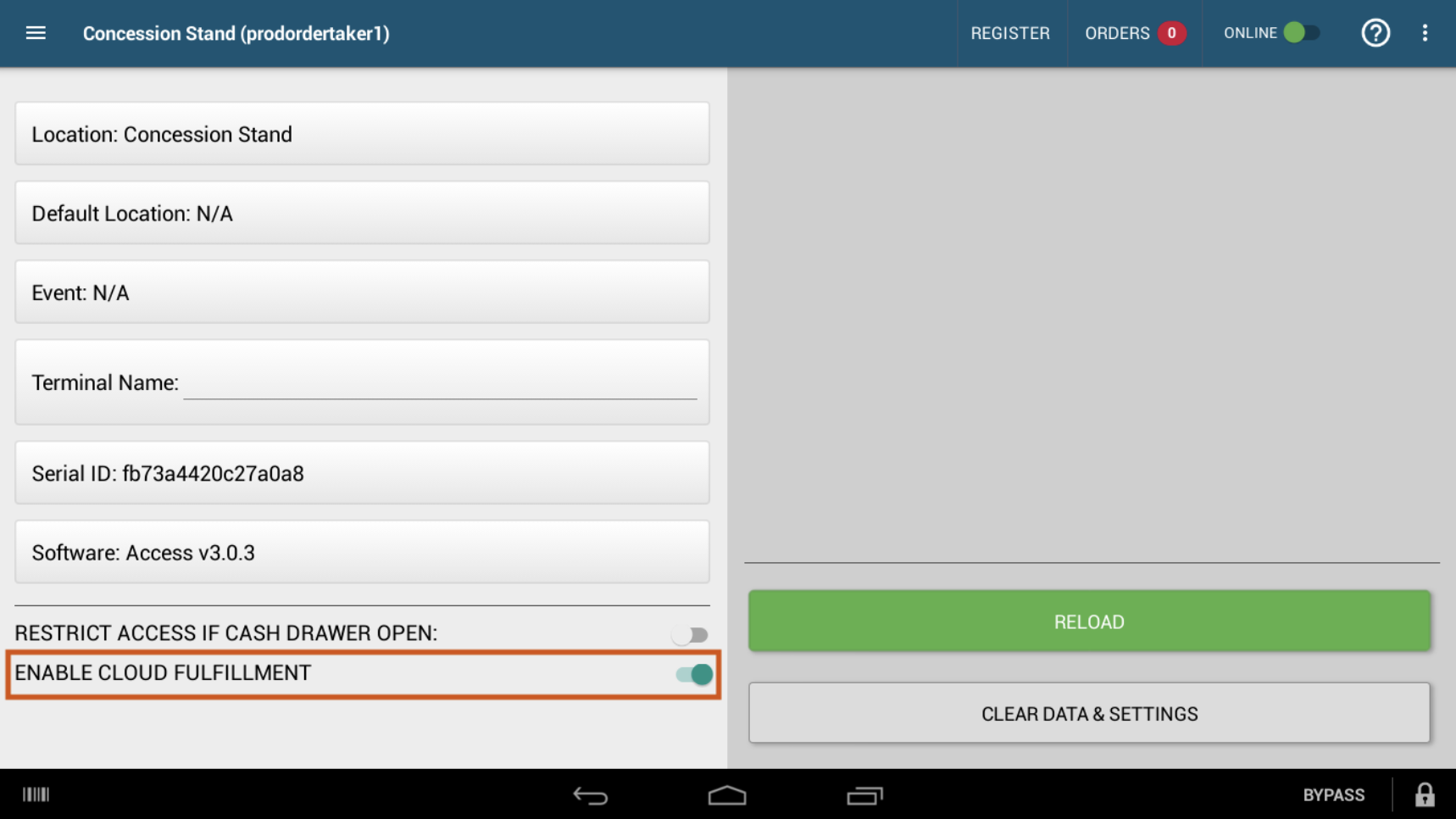 Then tap on the Enable Cloud Fulfillment option.
Now any mobile registers on the same network can use this device to send orders to a Kitchen Display System. For more info on configuring a KDS stay tuned as we update our knowledge base.