Standsheet categories help you organize your stock items on the actual standsheet. They will organize you standsheet like this.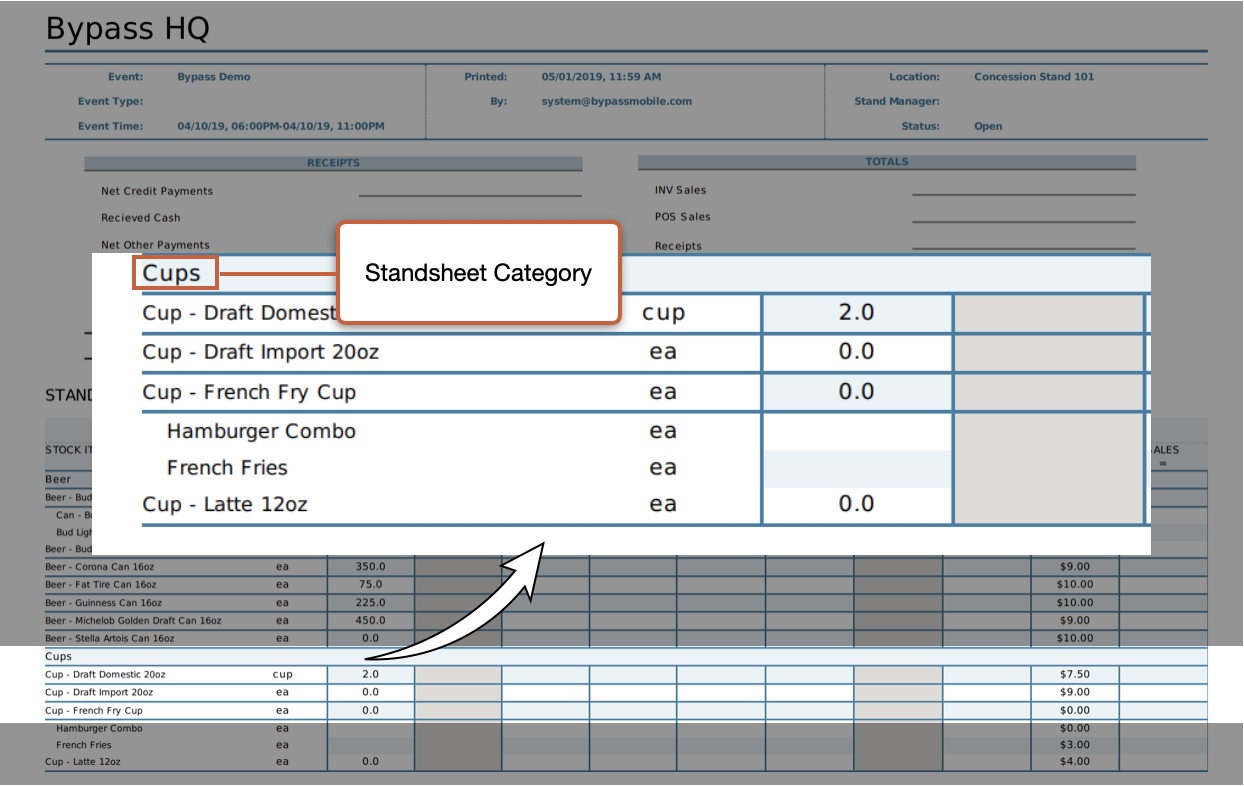 To create a Standsheet Category navigate to Configuration > Categorization > Standsheet Categories.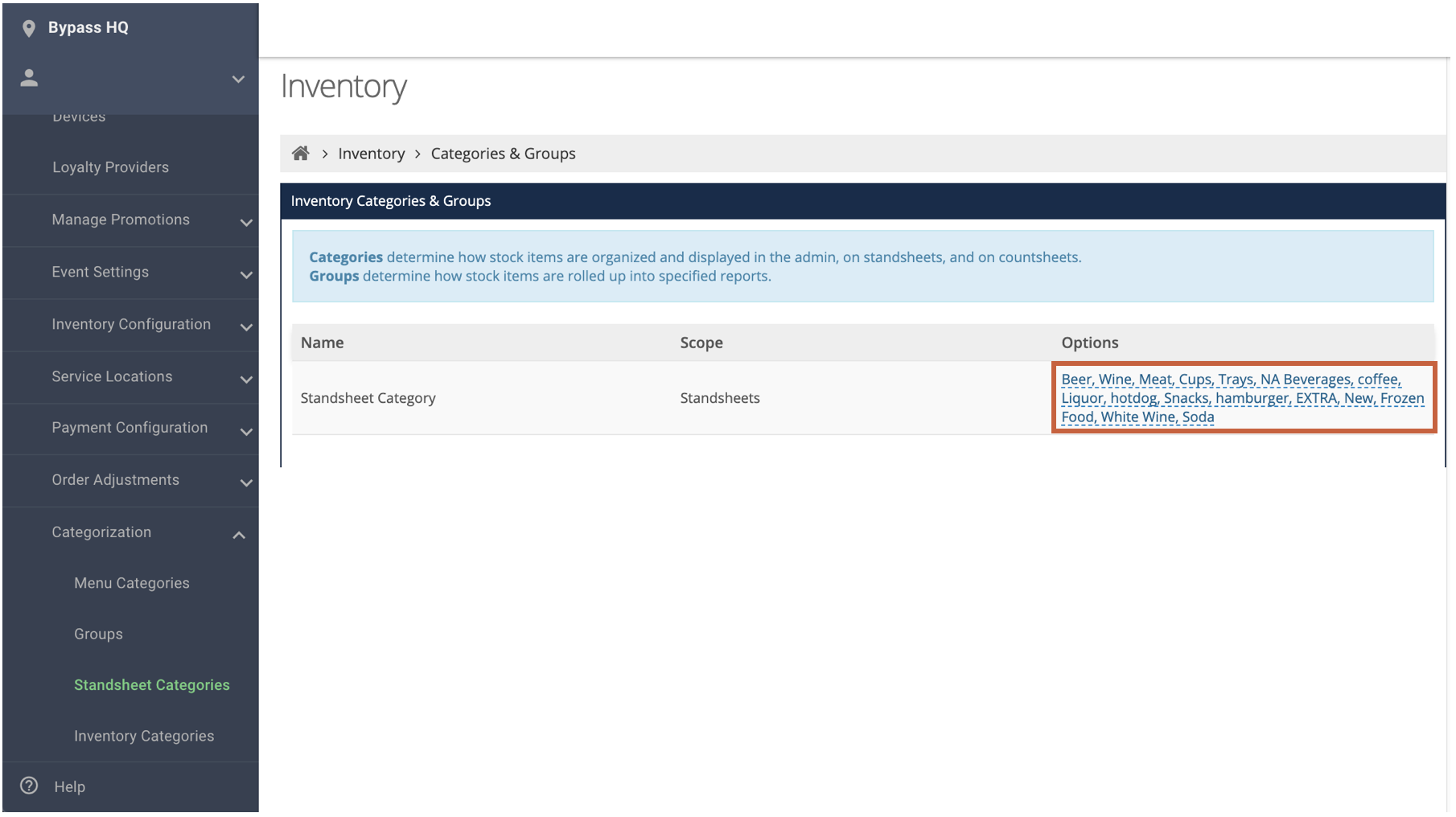 In the Options column click on the section highlighted in orange above.

Just type the name of the standsheet and then click its name at the top (highlighted in orange). Once done just click on the green Check icon.