Reporting groups allow you to get more detailed information about a group of items. It will be easier if we create our reporting groups before we create the items but this guide will show you how to create reporting groups and how to attach them to items.
Creating Reporting Groups
To create a reporting group navigate to Configuration > Categorization > Groups.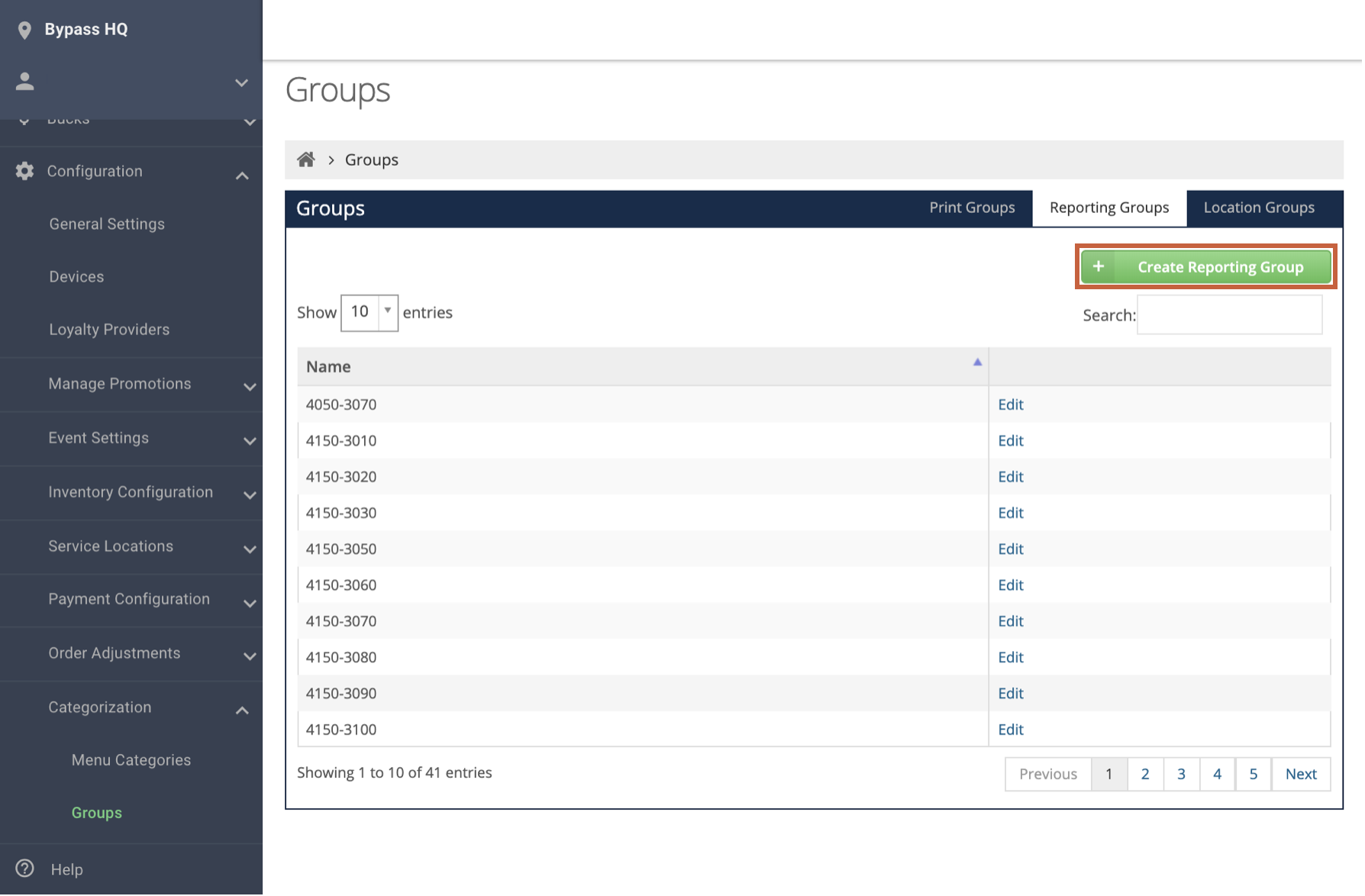 To see all reporting groups click on the Reporting Groups tab at the top of the list. On this page you will see all reporting groups that have ever be made. Note that you can not delete a reporting group after it creating it so think carefully before creating a new reporting group.
To create a new reporting group click the Create Reporting Group button on the top right.

Type the Name of the reporting group and then click Save. You can always edit and change the name of it later.
Attaching a Reporting Group to an Item
When creating or editing an item you will have a chance to add the reporting group but you can also add a reporting group after an Item is made. To add a reporting group navigate to POS Manager > Items and click the Edit button next to the item.
On the item screen click on the Reporting Group field and type the name of your group.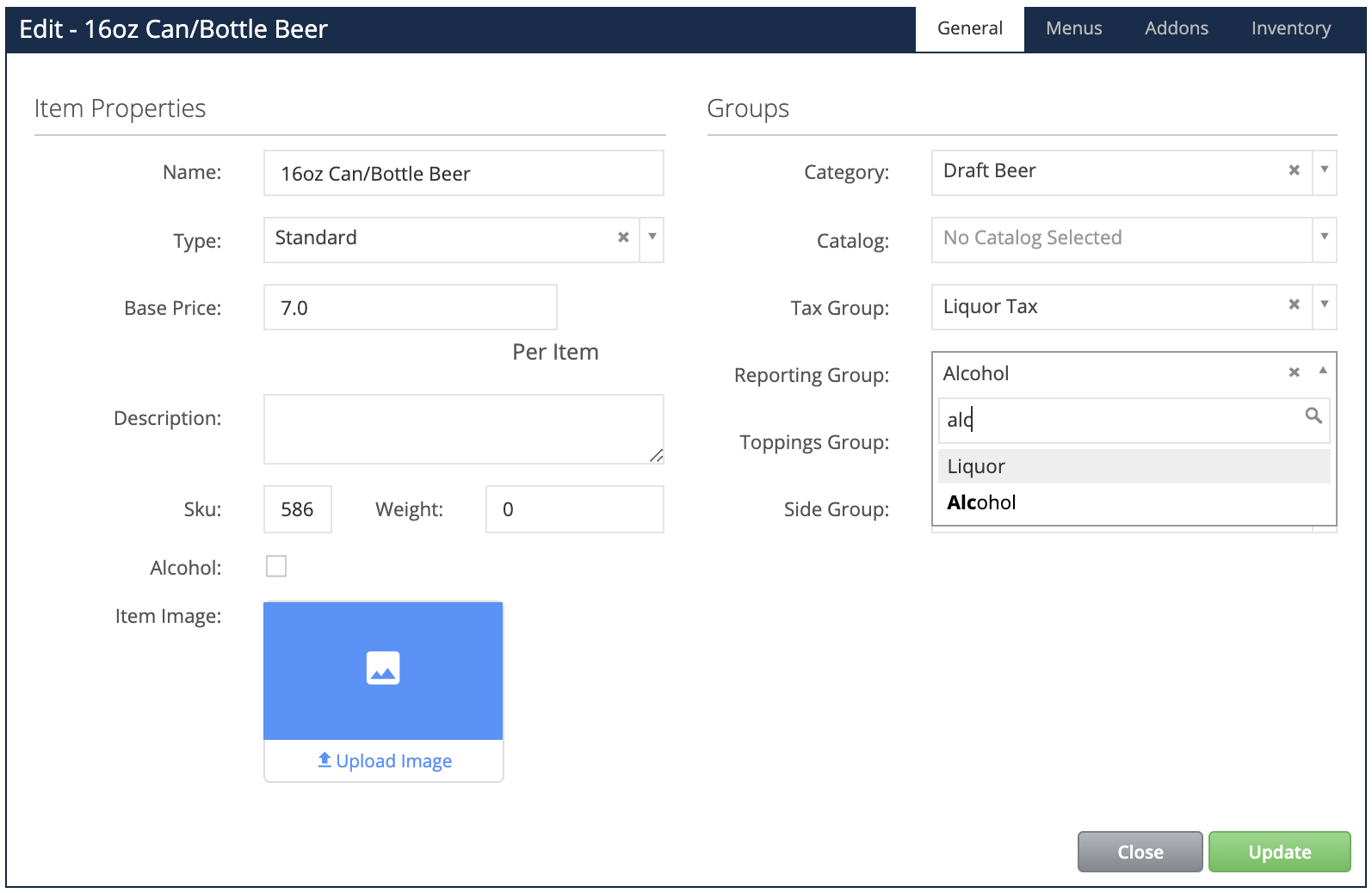 Once you've added your reporting group click the Update button in the bottom right in the bottom right.