Before we can start creating our menu we have to configure how it will be organized, we will accomplish this with Menu Categories. 
Menu Categories are how your items will be organized on a menu and when you create an item Bypass will prompt you to choose a menu category.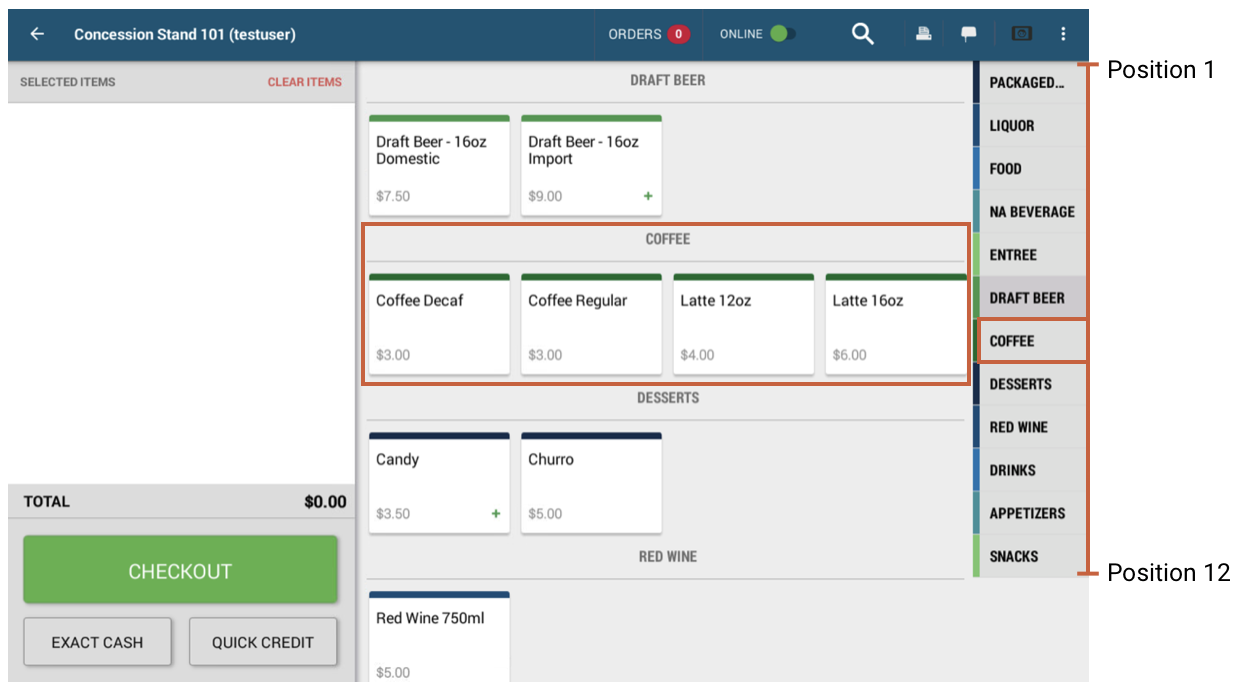 The Menu Category will separate items in that category from other categories as well as provide a shortcut to quickly jump to that section. To create Menu Categories navigate to Configuration > Categorization > Menu Categories.
You can create and edit categories at this page. To create a new category click Create Category.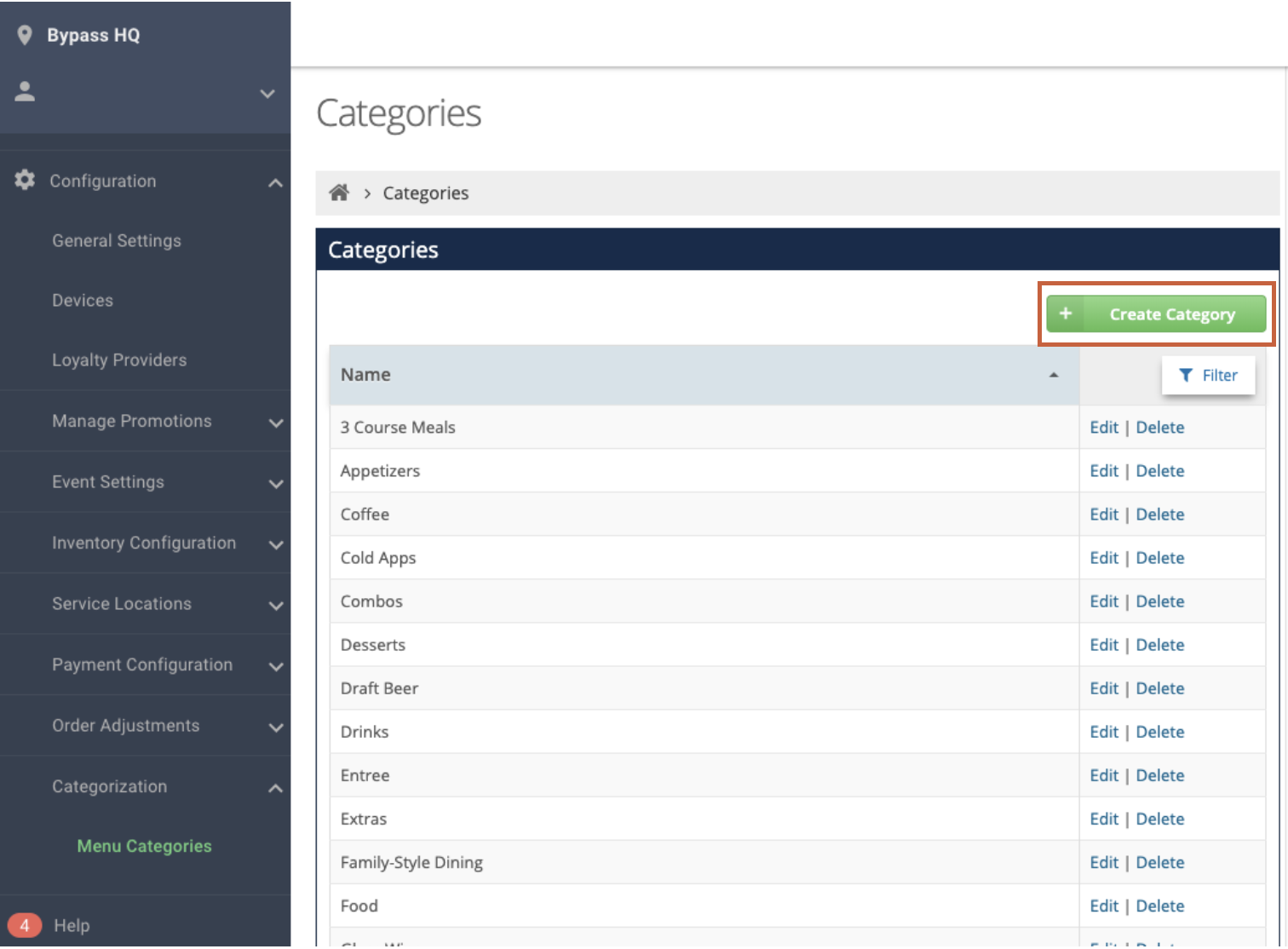 Type the the Name of the Category and the position you want it on the register. (Lower numbers will push it to the top and higher numbers to the bottom)