In Manager, you can enable a Location to accept a tab as a payment option. This article will explain how to enable and use tabs with Manager.
Table of Contents
How to Enable Tabs for a Location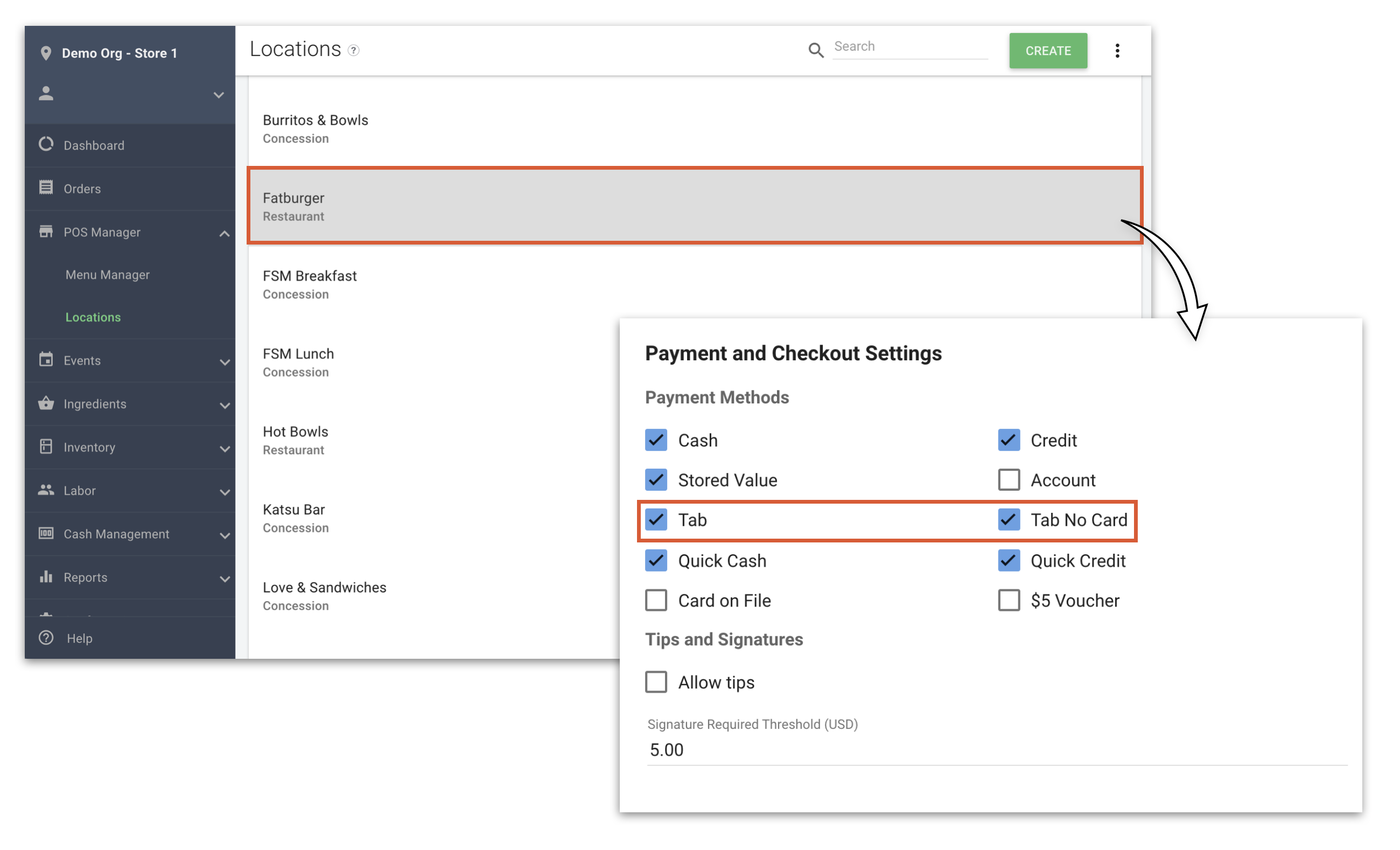 When editing a Location, scroll down to the Payment and Checkout Settings section. Here you can check Tab and Tab No Card. These payments will then appear on the tender screen at checkout for any register signed into that location.
Using Tabs in the Register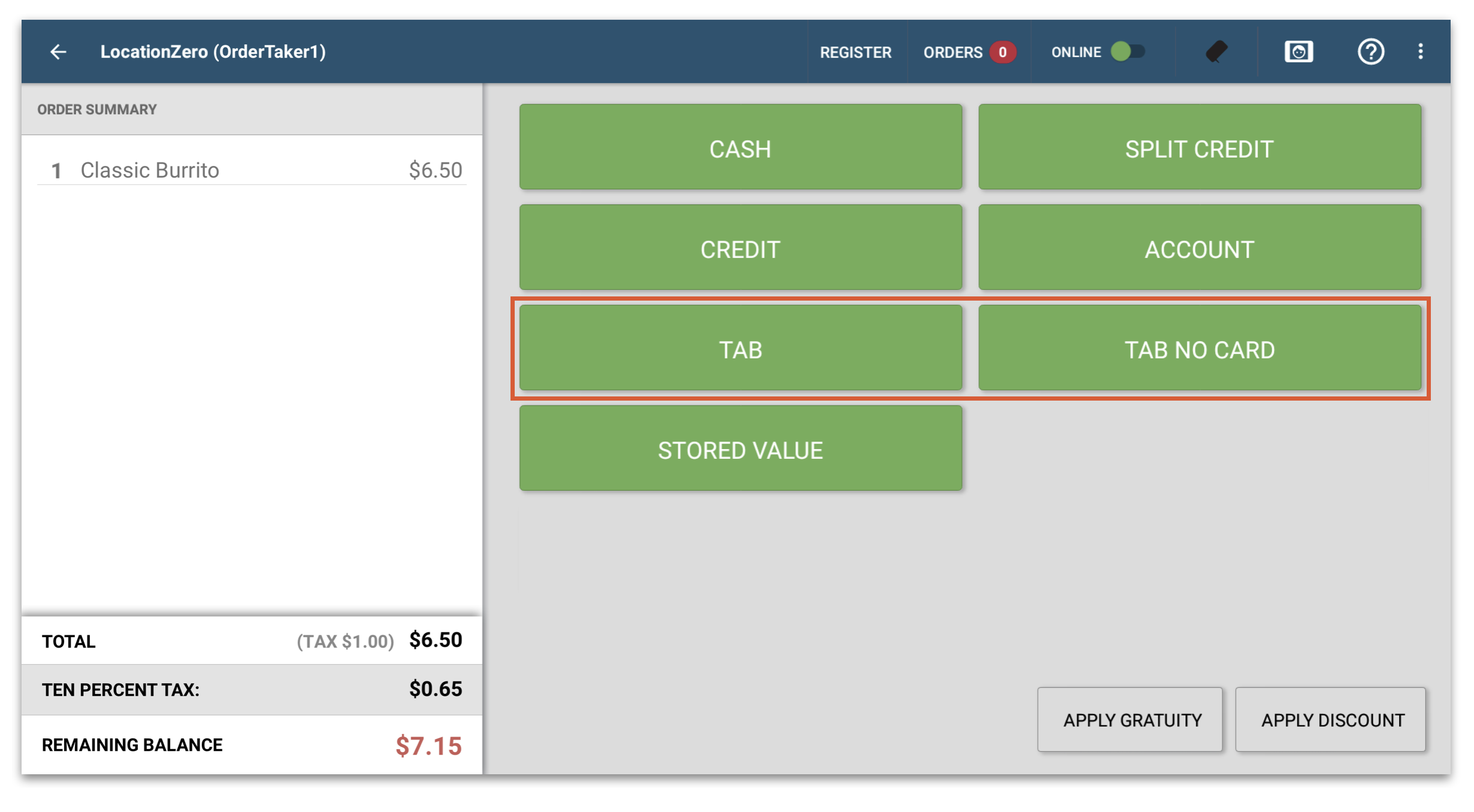 Once enabled, the Tab or Tab No Card will appear on the tender screen. To start a tab, tap on the appropriate tab option. Creating a new Tab will prompt you to add the credit card to the tab. Creating a Tab No Card will allow you to run a tab without a credit card swipe until check out.
Tapping on Tab will display any existing tabs. You can add items to an existing tab or create a new one by tapping Create New Tab.
Using Tabs in the Orders Page
To view and edit an existing tab, navigate to the orders page. Tap the Orders button from the register (You can also navigate to the Orders screen from the Home Screen)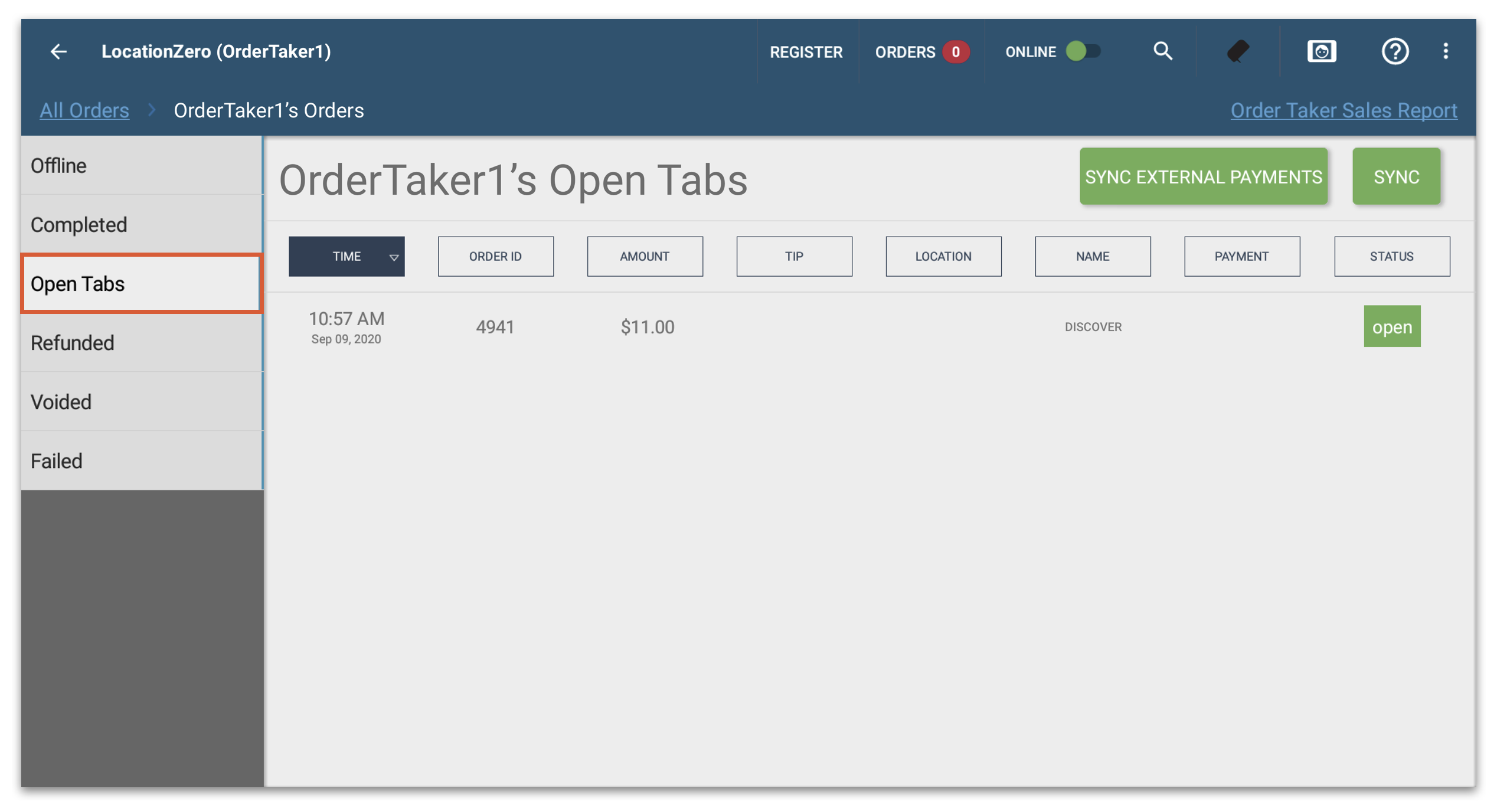 On the Orders page, you can see all open tabs. Tap on a tab to see the details of the order.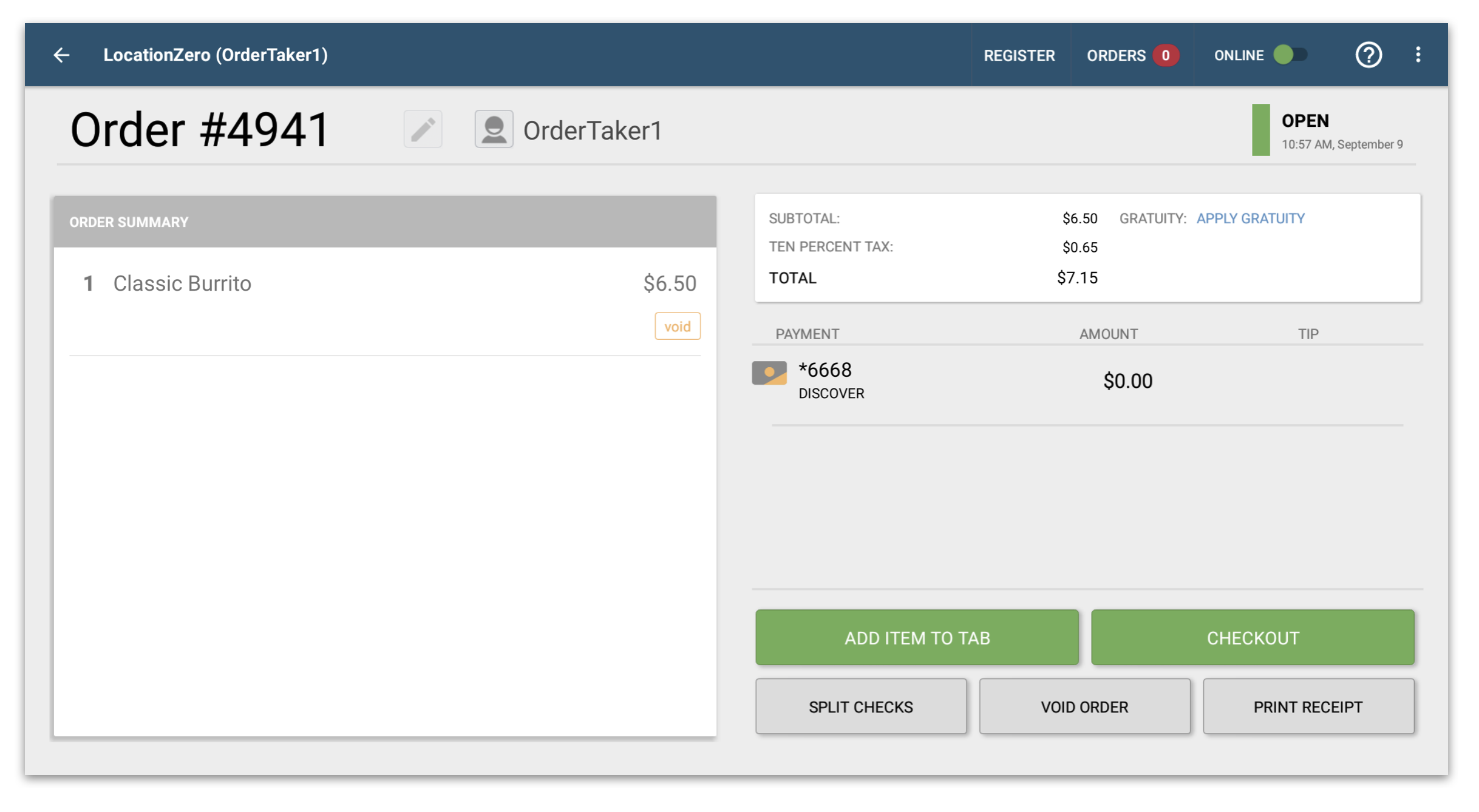 When viewing a tab, you can:
Add items to the tab
Split checks (If using Server Station)
Void individual items or the whole order
Print the receipt
and Checkout
Tapping Checkout will display the tender screen. Here you can proceed with the transaction as usual.