There are several ways to access Bypass support, if you are reading this you are there now. We highly recommend bookmarking the support home page here bypassmobile.com/support. The support center is separated into three sections.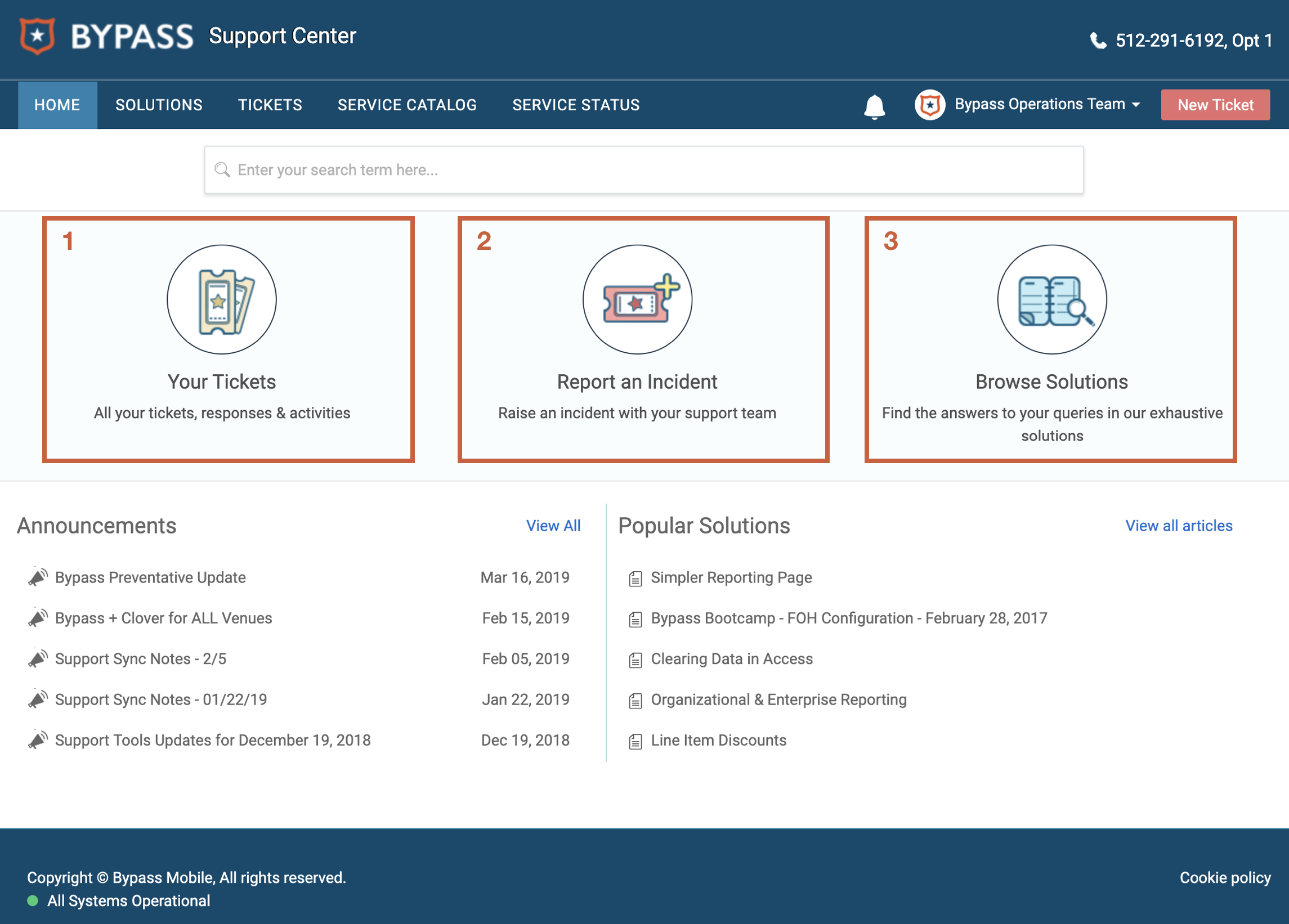 On the support page you can:
1. Your Tickets - View the status of all tickets you've submitted.
2. Report an Incident - Submit a ticket to report a problem or ask a question. This will pair you with the best specialist to support you.
3. Browse Solutions - Browse through our library of support guides. 
---
Submitting a Ticket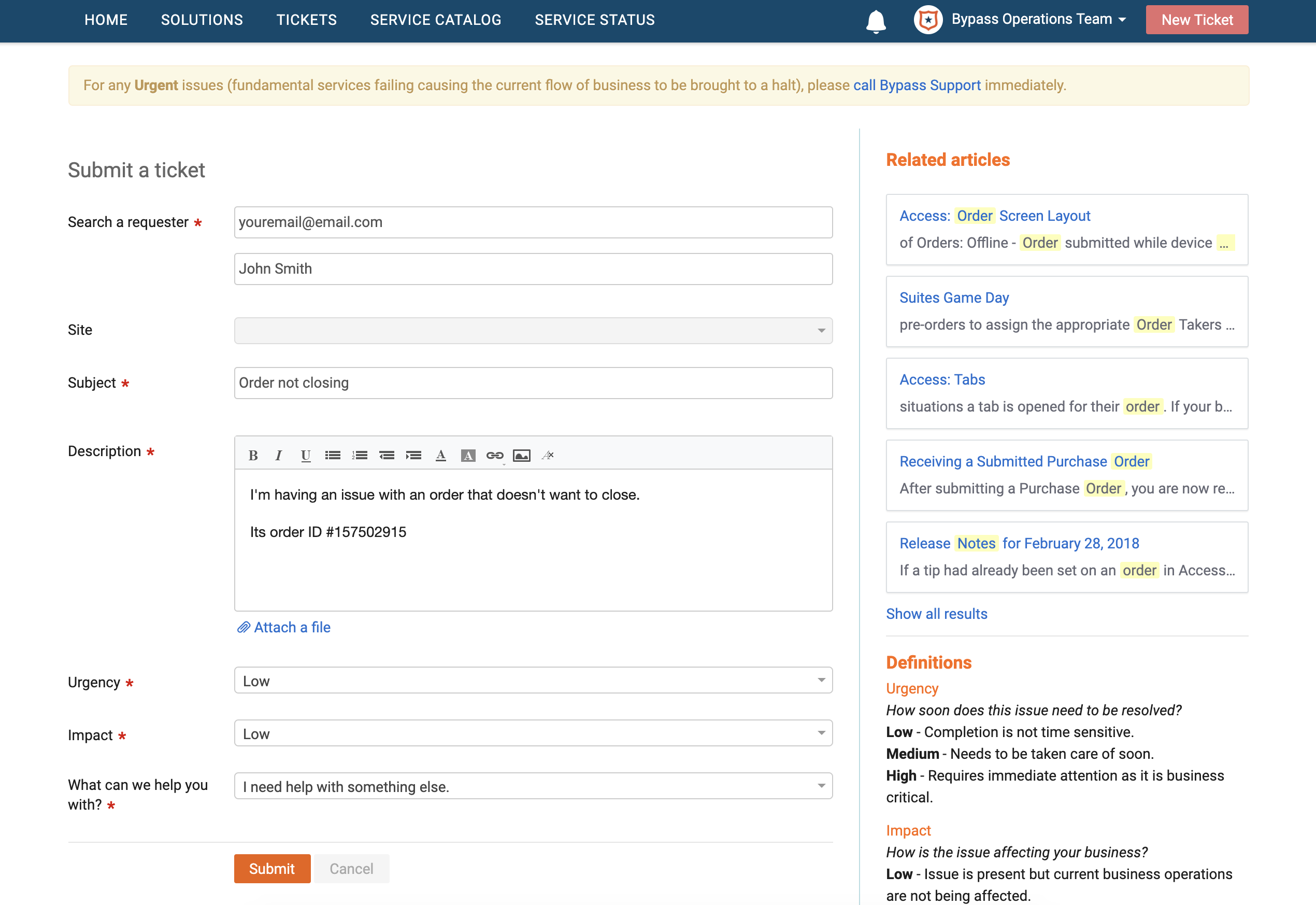 When submitting a ticket through Bypass Support try to be as detailed as possible. When typing in your subject you will notice the related articles will be displayed on the right side.
If the related articles aren't able to help you, fill out a detailed description of your issues in the description window. 
Using the definitions on the bottom right choose the appropriate Urgency and Impact. 
In the "What can we help you with section" just choose the topic that is most related to your needs. When you have filled out as much detailed information as you can just click Submit. Depending on the Urgency of your issue, Bypass will get back to you as soon as they can.
Once your ticket is submitted you can come back to the support center and check the status of you issue by navigating to the Your Tickets section.
For extremely urgent issues call Bypass Support at (512)-291-6192 Option 1. A support specialist will help you over the phone and create a ticket for you.
---
Using the Knowledge Base
Bypass has a nice collection of support articles to browse through.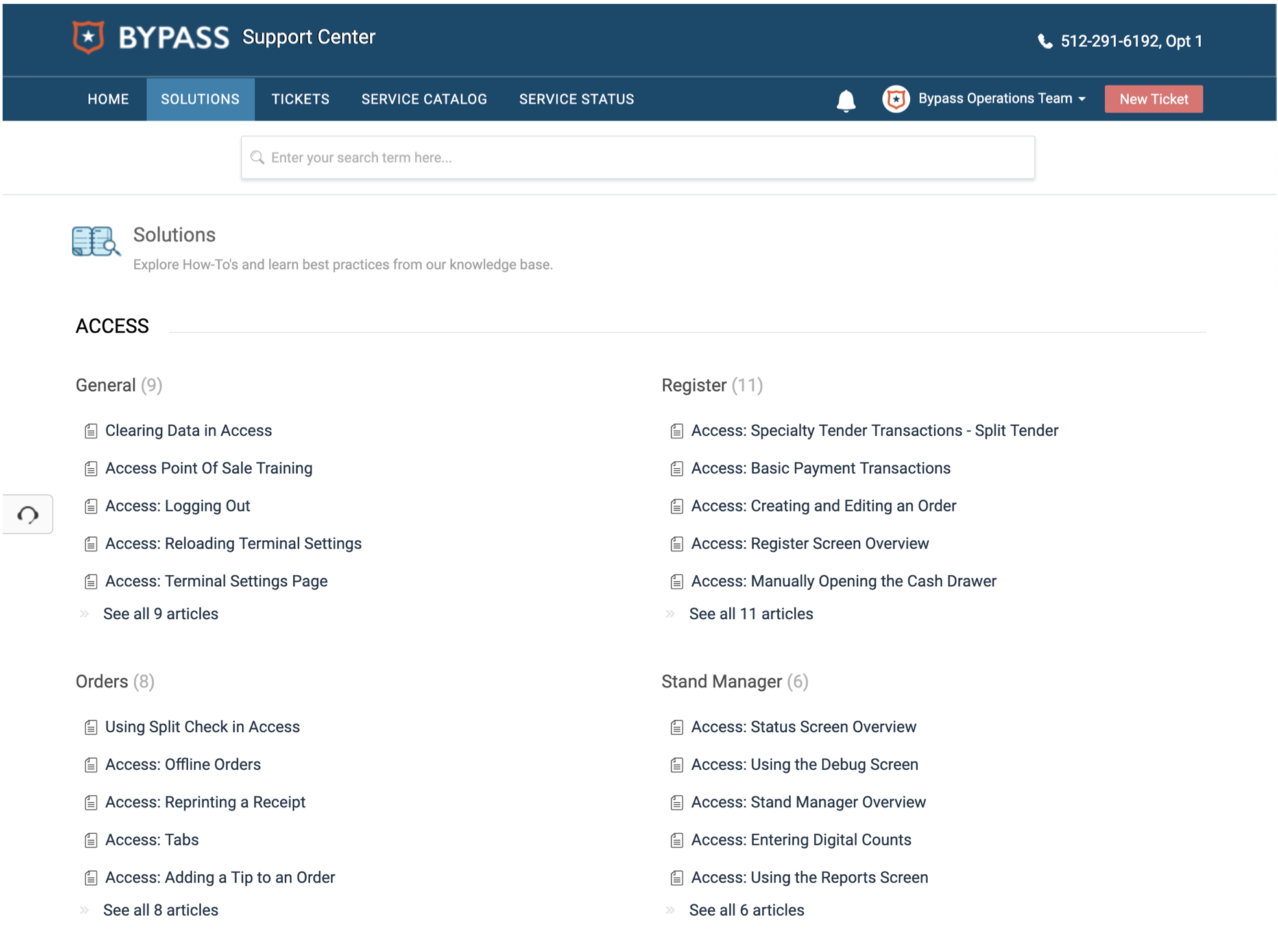 When you navigate to the knowledge base you will see high level topics with their related articles. You can either browse through the articles or use the search bar.