The Orders page contains a record of all orders places through your venue. This article will explain how to use the Orders page.
Table of Contents
All orders from all devices will show up on the orders page. To navigate to the Orders page, click on the Orders button on the side navigation bar.
Navigation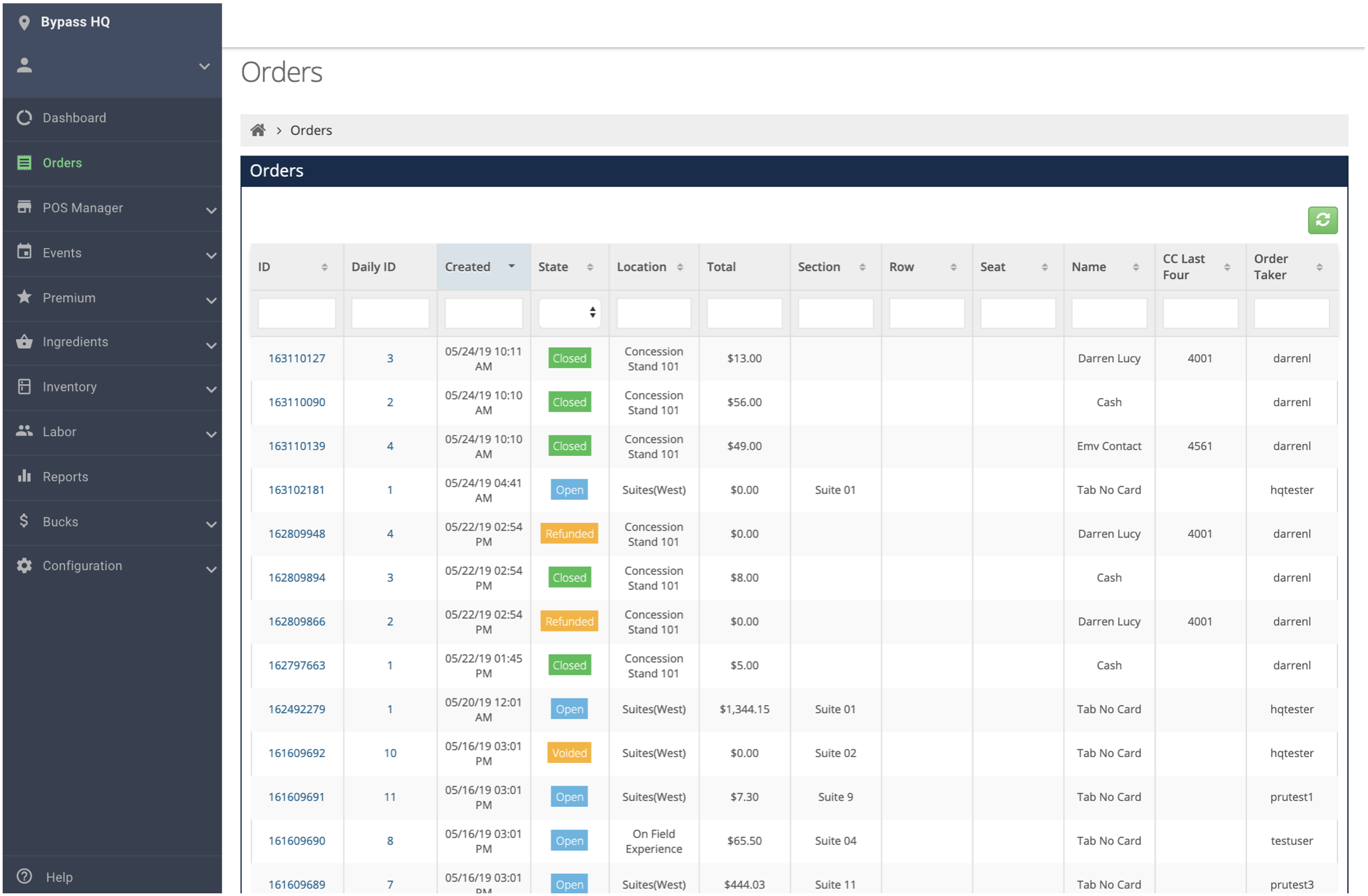 Click on the Order Types at the to top change the currently displayed Order Type. You can then search the displayed Orders or sort them.
An Orders Type is controlled by the Order State:
Open: Orders that have not been paid.
Closed: Orders that have been settled via payment.
Voided: Open orders where the transaction has been voided.
Refunded: Closed orders that were refunded to the customer.
Failed: Orders that were captured offline then the payment was declined after recovering from an offline state
Order Details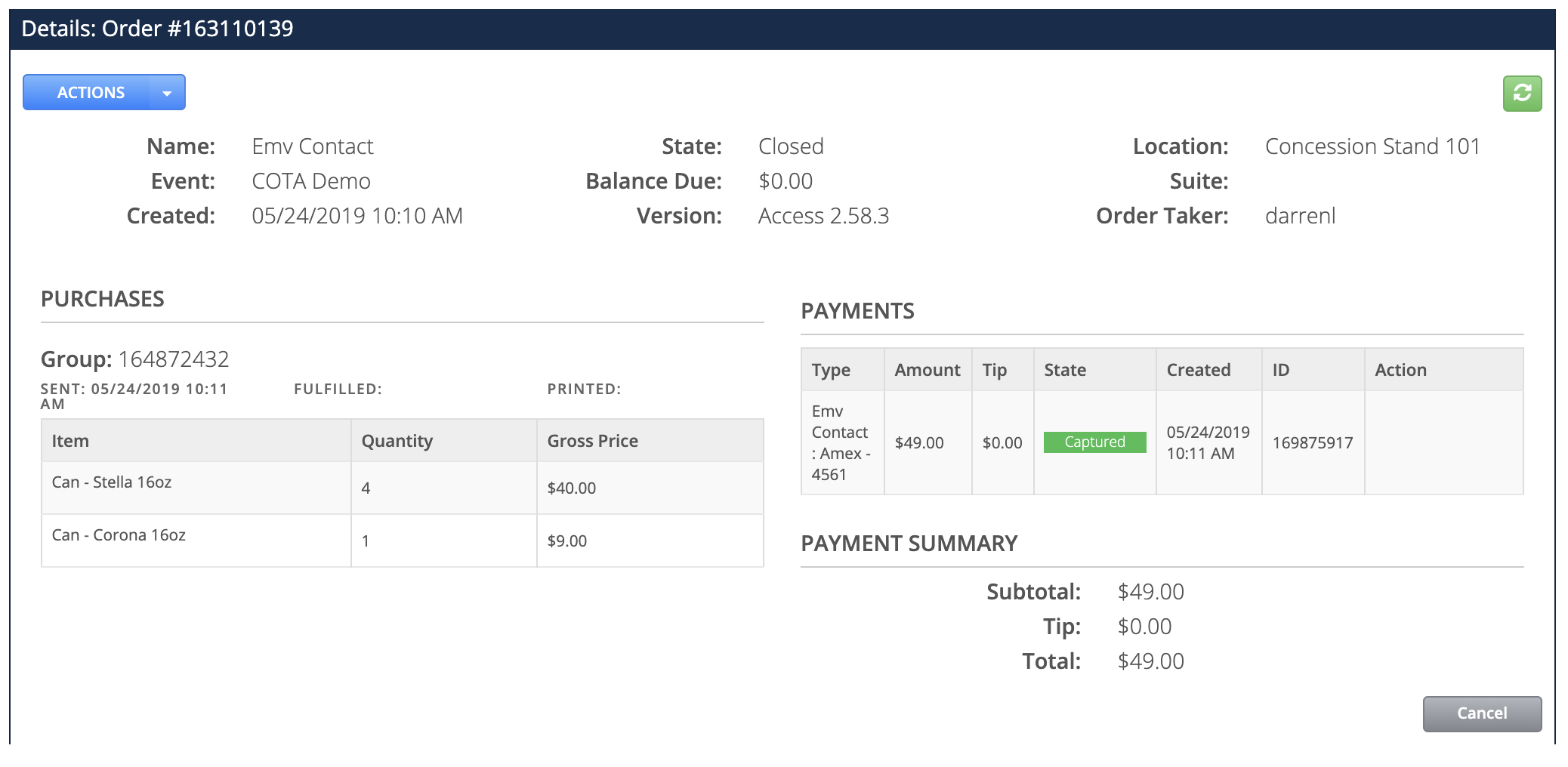 Clicking on an order will display information about the Order Details, Items, and Payments.