Creating events in Bypass allows you to manage and control money and inventory around all of your terminals and locations. Events are also a great way to get important reporting information during event times.
To create an event navigate to Events Events on the sidebar.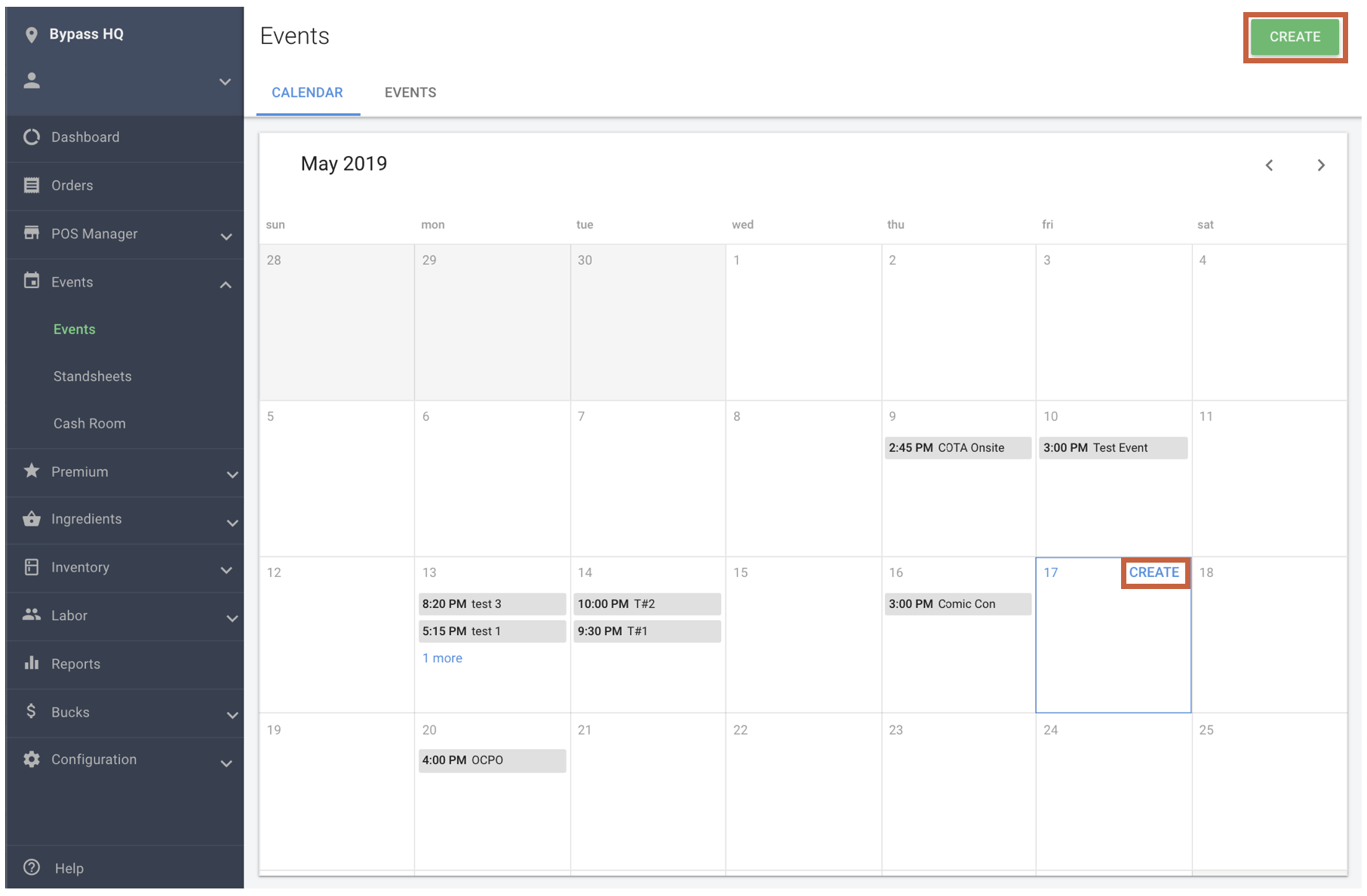 On the events page, you will see all events in a calendar view. To create an event you can either hover over a date and click the blue Create or click the green Create in the top right.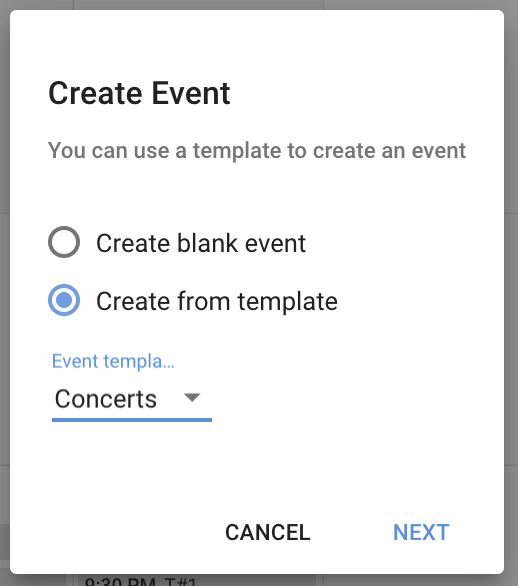 When creating an event you can start from scratch with a blank event or create one from a template. For more information on creating an event template click here. In this example, we will be creating from a template.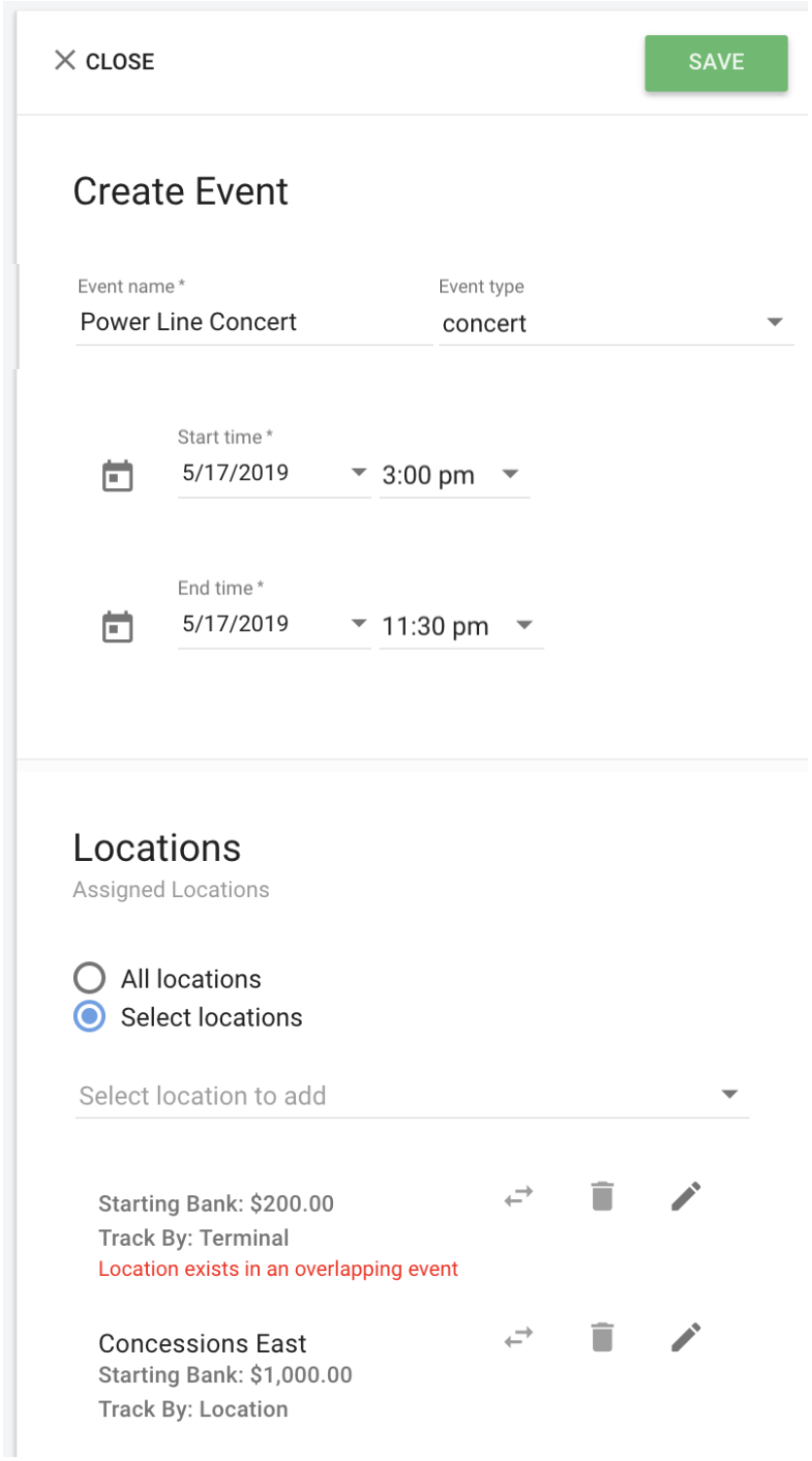 Here you will fill out the following details.
Event Name - The name the event will be listed as on Bypass and on the terminal.
Event Type - What type of event this is.
Start Time - When the event will be able to be started on the terminal.
End Time - When the terminal is finished taking transactions during the event.
Locations - List of all locations that will have access to this event. Concurrent events can not use the same locations.
Starting Bank (Pencil Icon) - You can set what bills and coins this location or terminal starts with.
After filling out all the details about your event you can click Save in the top right corner. Note that you can come back at any time to change these details even after the events start.
After the Event is created when an employee logs into a terminal during the event they can choose it from the start screen.