Menus are containers for menu items. Treat Menus like another type of organization. Some businesses will only need one menu but others will need several. Below is an illustration of the relationship between Locations, Menus, and Items.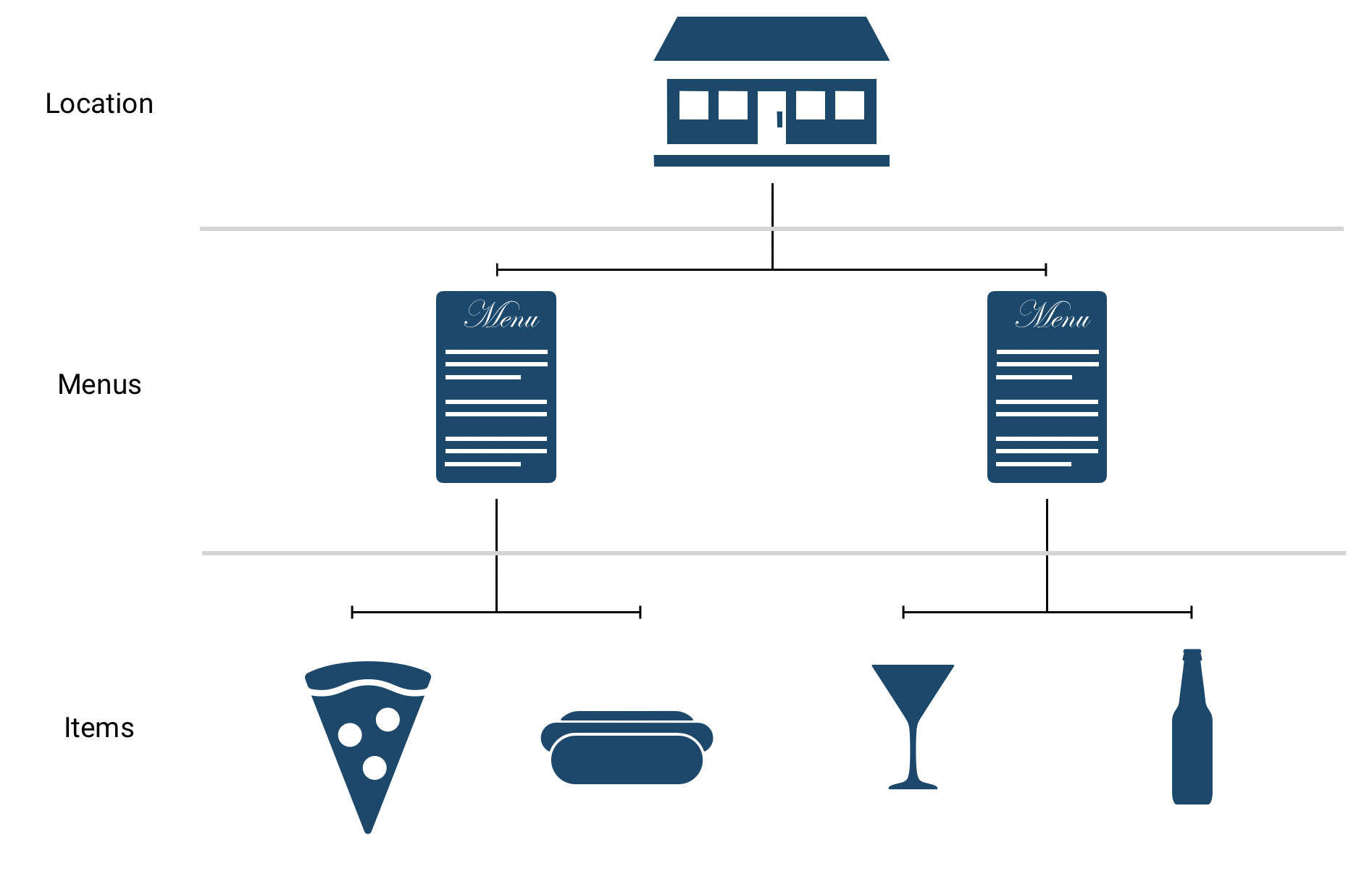 Locations are the top level of organization, they can hold multiple menus.
Menus hold Items. In this example we have one menu for drinks and one menu for food.
Items are the base level of Bypass. 
Creating a Menu
To create a menu navigate to POS Manager > Menu.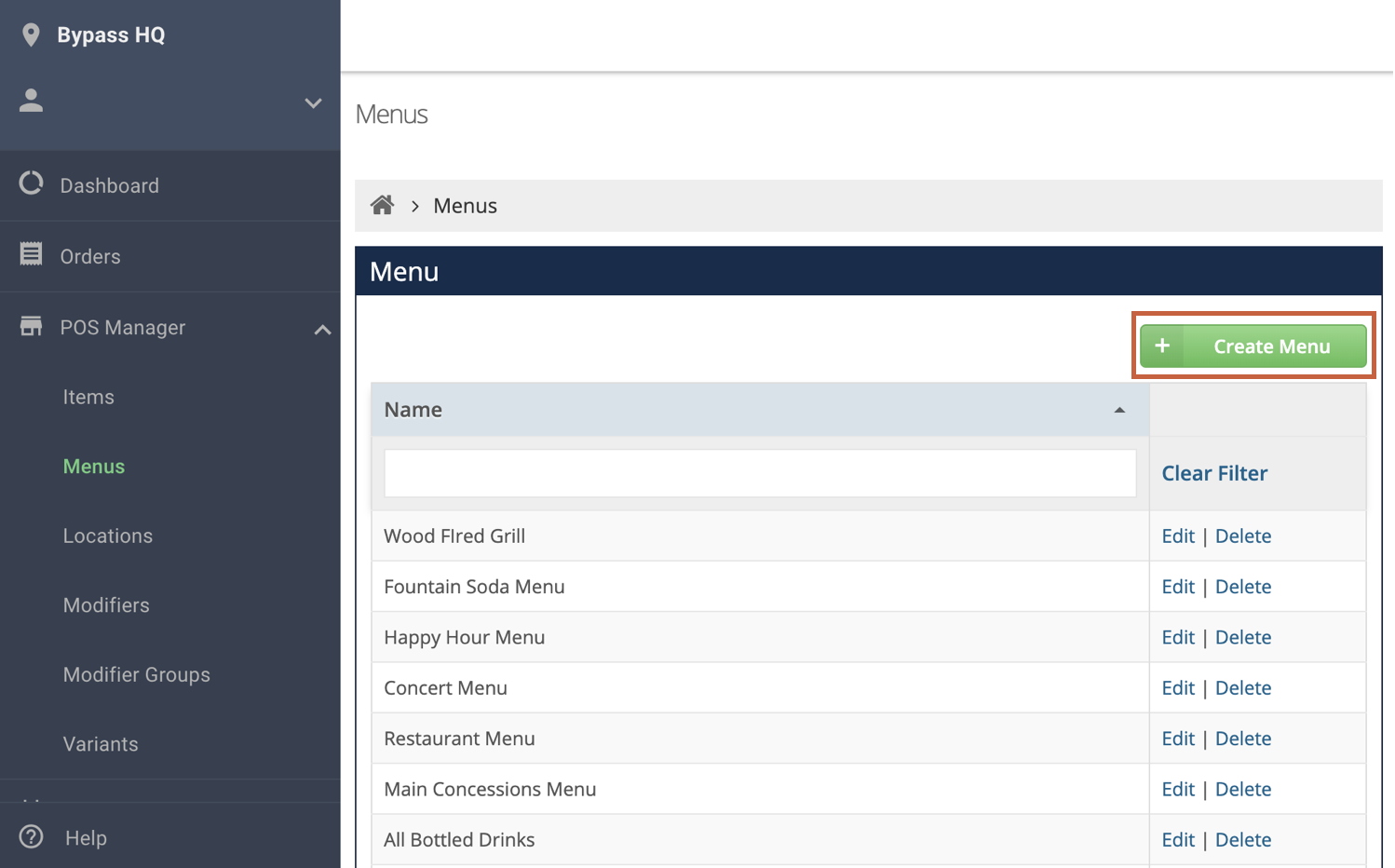 In the menus page you can edit, delete, and create menus, To create a menu click Create Menu.

Type a name for your menu and click Save.
Adding Items to a Menu
Once your Menu is created you can start editing it. Choose if this menu is Tax Inclusive, meaning that tax is already part of the price, or Tax Not Inclusive, meaning that Tax is calculated at checkout.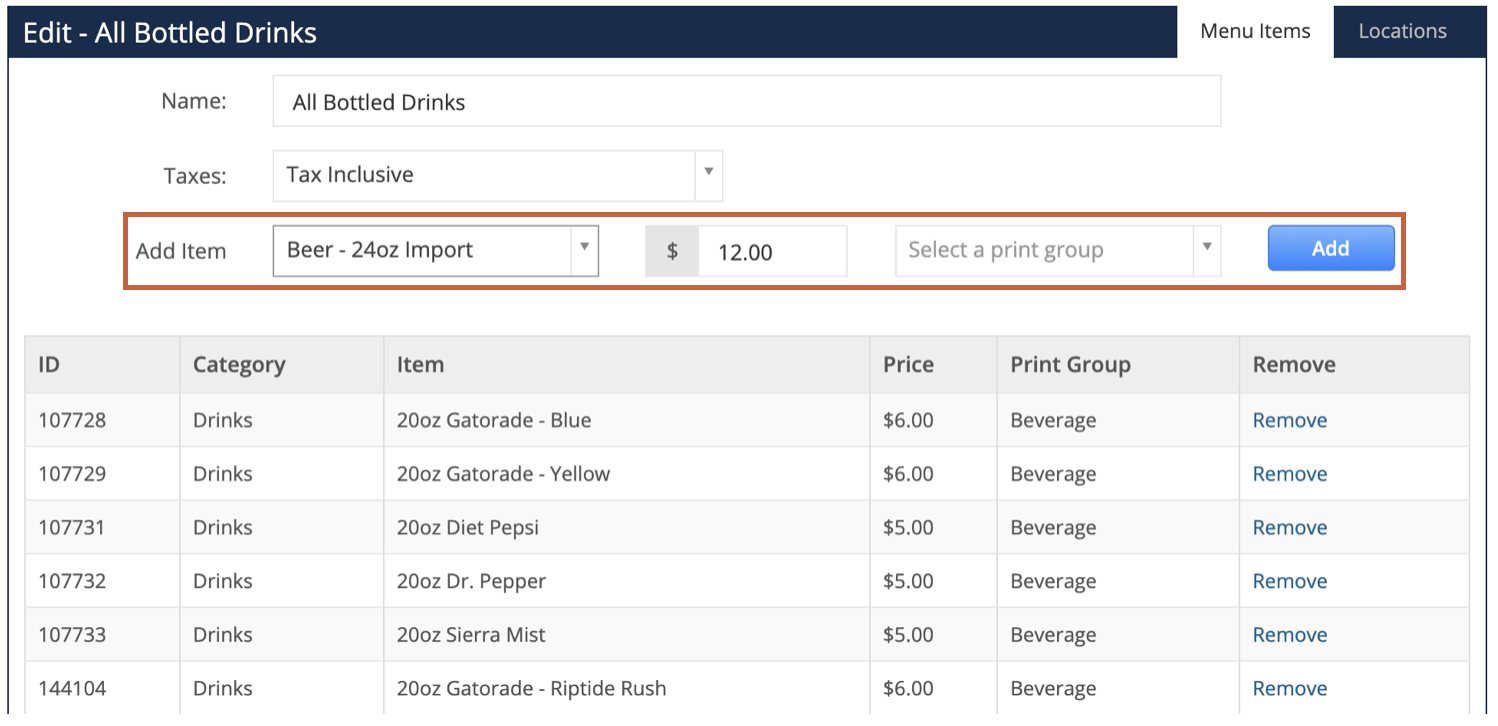 To add an item just click on the box next to Add Item.
Fill out the following:
1. Item - Type the name of the item and choose it from the drop down list that appears.
2. Price - The items default price will appear in the box but you can change it if you need to without effecting other menus.
3. Print Group - If you have configured a print group (see our print group article) you can add it here. 
Finally click the blue Add button to add it to this menu.
Repeat this process as needed to add items to your menu.
Location Tab
Under the Locations Tab you can see what locations this menu is added to. You can add this menu to multiple locations by clicking on them on the left side window.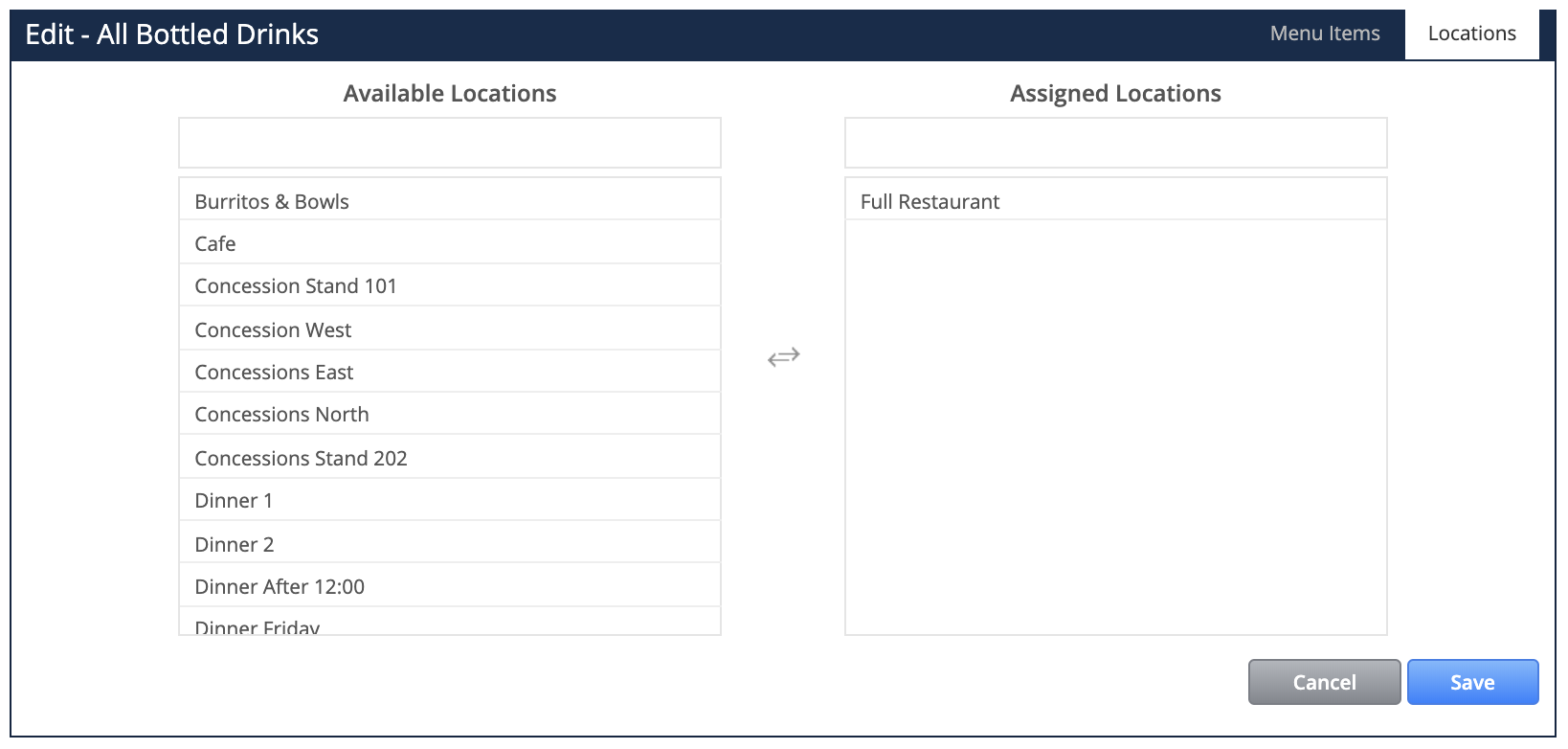 Once you've added this menu to all the locations that you need to just click the Save button in the bottom right.