Tapping on an Order on the Orders Screen will display its details. This article will explain the different actions you can take on the Order Details screen.
Table of Contents
Completed Orders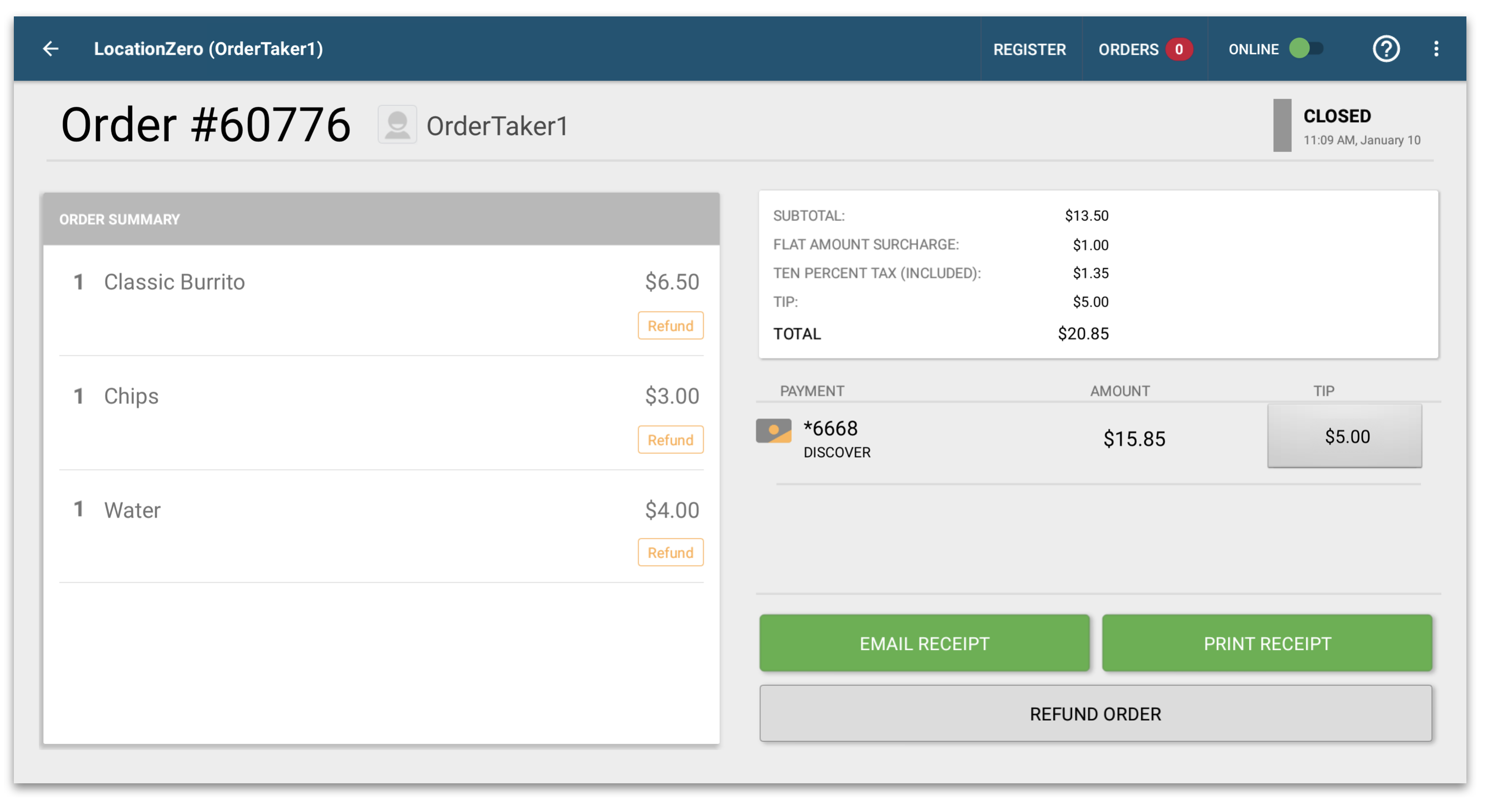 Tapping on an Order will display the Order Details screen. Here you can:
Refund a line item
Refund the order
Email or print a receipt
Adjust the tip
Open Order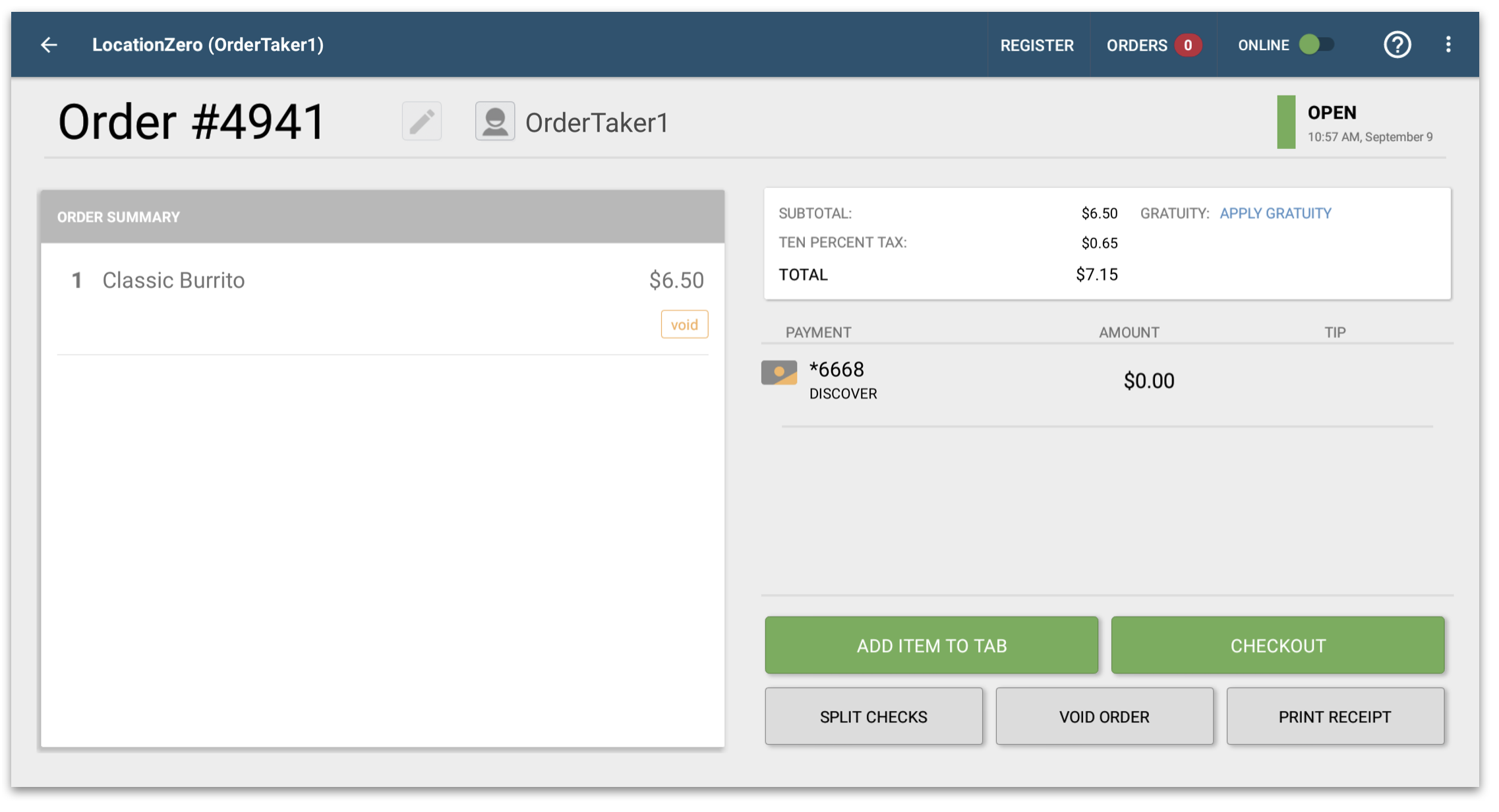 When viewing an open order (an open tab) you can:
Void a line item
Void the order
Print the receipt
Add items to the tab
Split the order
Offline Order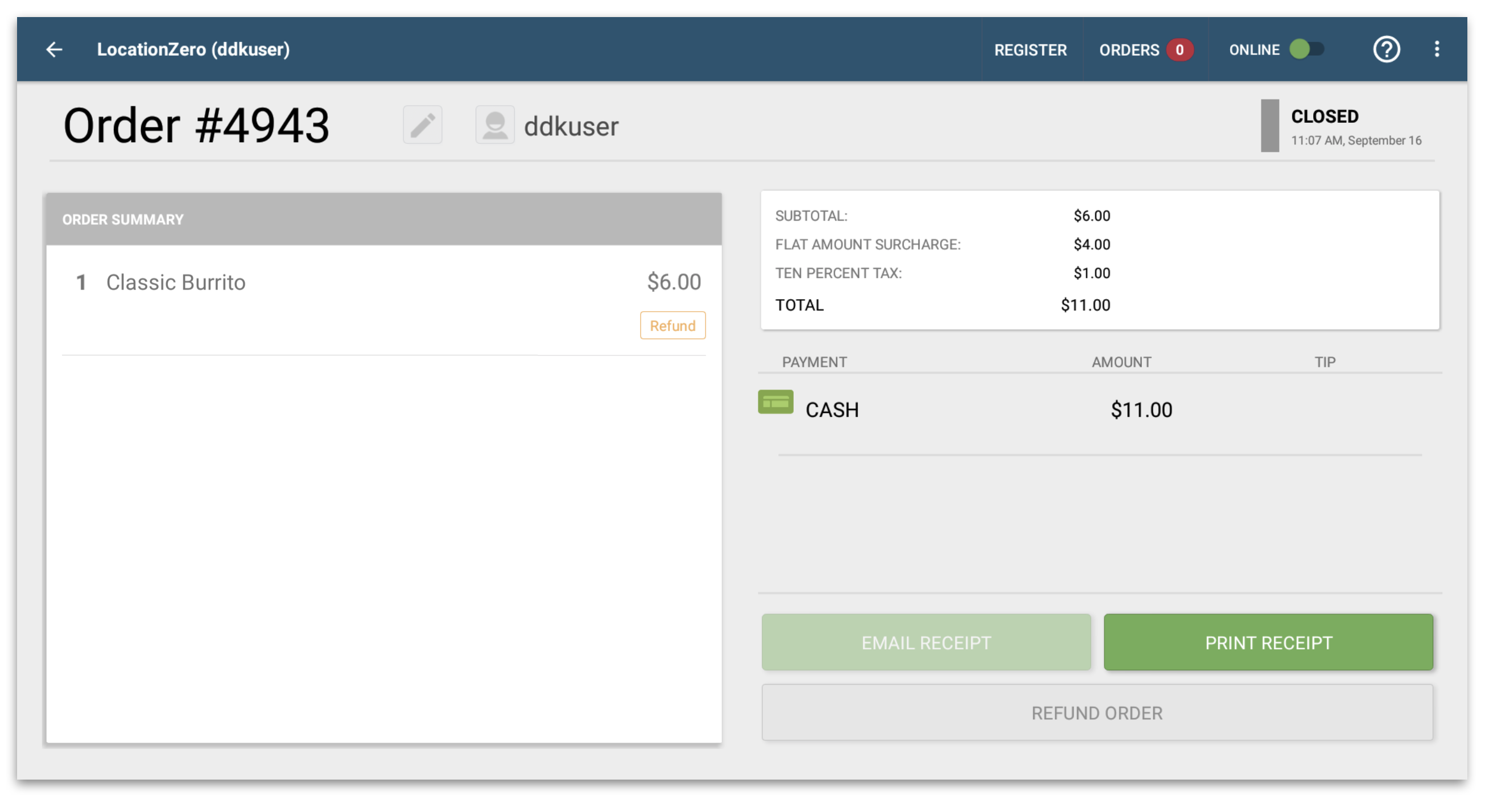 If an order is offline, then your options are limited. You will need to connect to the internet and sync your order before you can refund or email a receipt. For more information on syncing Offline Orders, click here.