Table of Contents
Giving Employees Access to Flex
To enable your Flex device to work with your locations, you must enable settings in Manager.
Setting Up Portables Mode
Enable Portables in the location settings.
1. Navigate to Locations and click on the location you want to show up on your Flex device.
2. Scroll down to Show Location in Portables Mode and toggle it active. Hit the green Save button.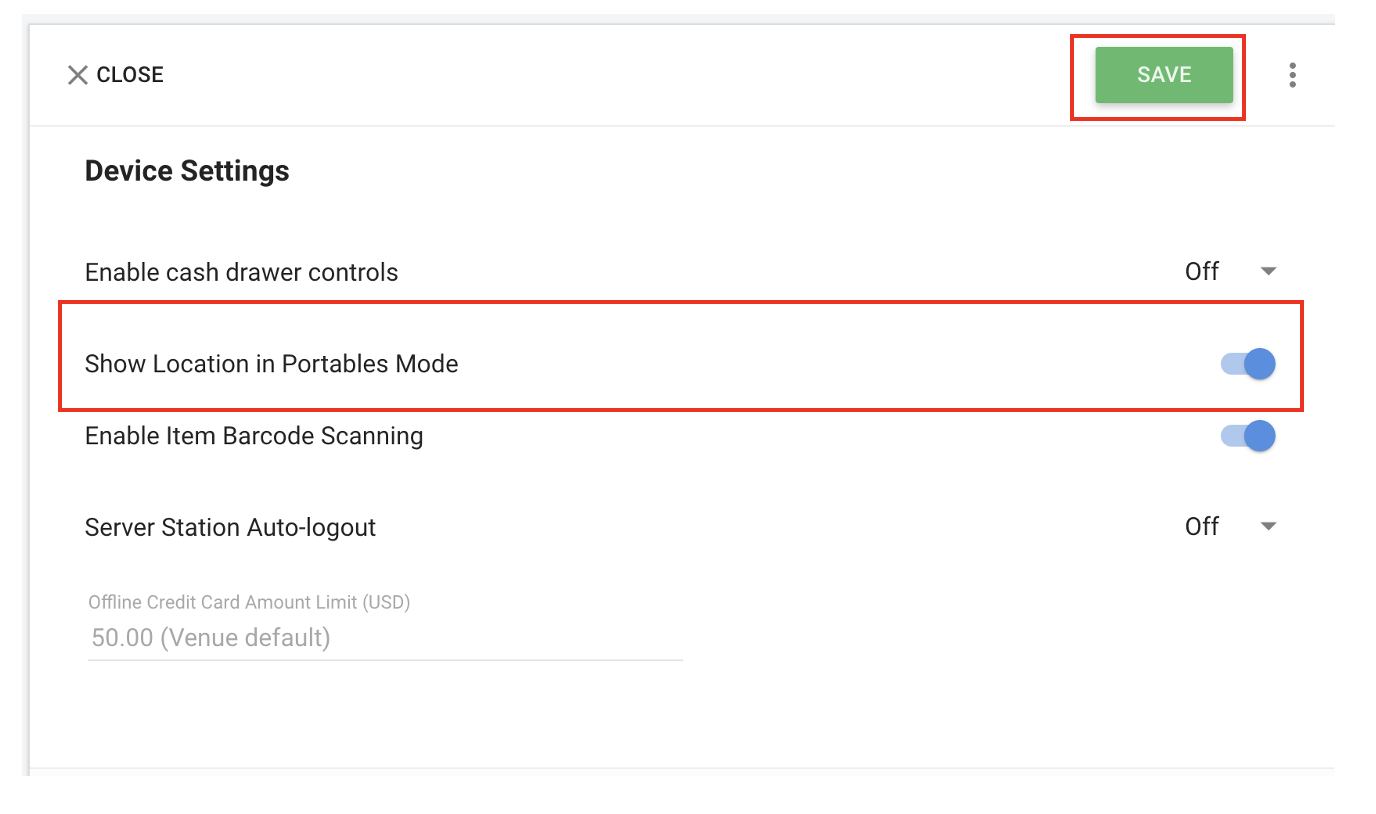 Giving Employees Access to Flex
For each employee that will use a Flex, you must enable Anywhere access.
1. In Manager navigate to Labor > Employees.
2. Select the employee you want to give access to the Flex and click their name.
3. Scroll to the Log In section and check the boxes for Anywhere and Portables.
Note: You will need to repeat this process for every employee you want to give access to.