Table of Contents
Locating an Order
1. Click the Home button (circle) on the bottom of the screen to enter the Orders page.
2. When you click on an order from the Orders page, you can view more details of that order: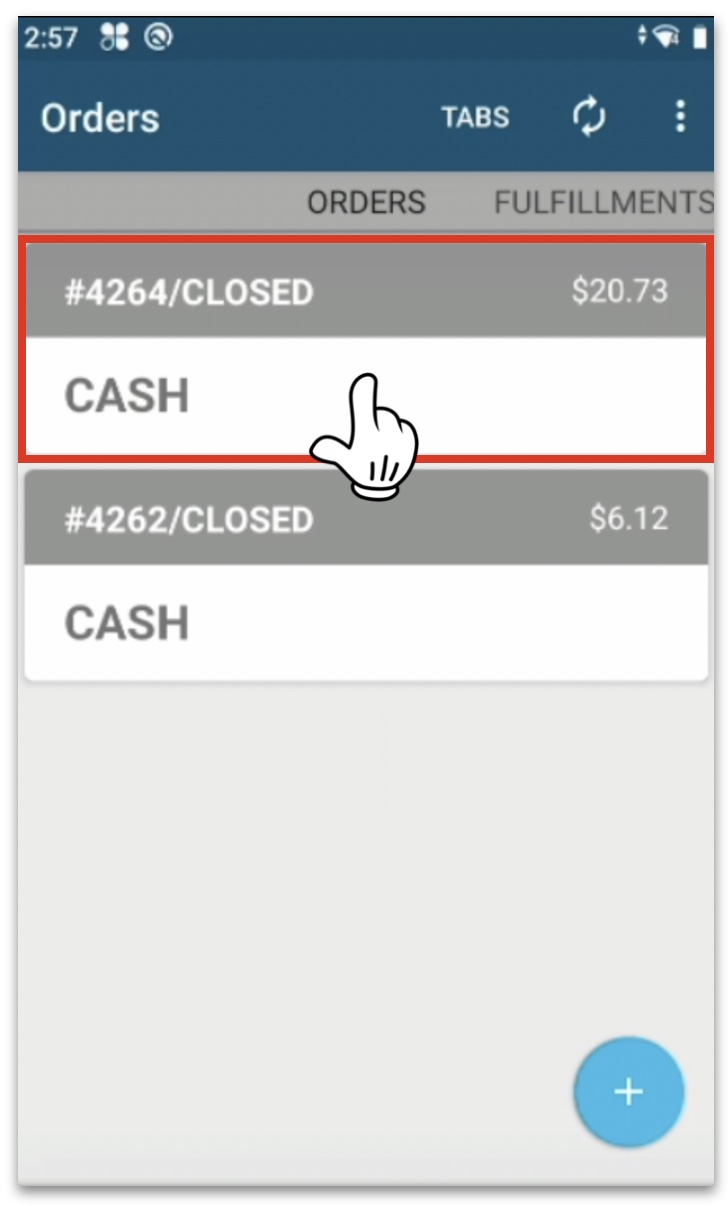 Refunding on a Flex
1. Scroll up and down to navigate the Items page in order to see all of the items in this order.
2. Locate the item or items that you want to refund in the order and select the orange Refund button under each item you want to refund.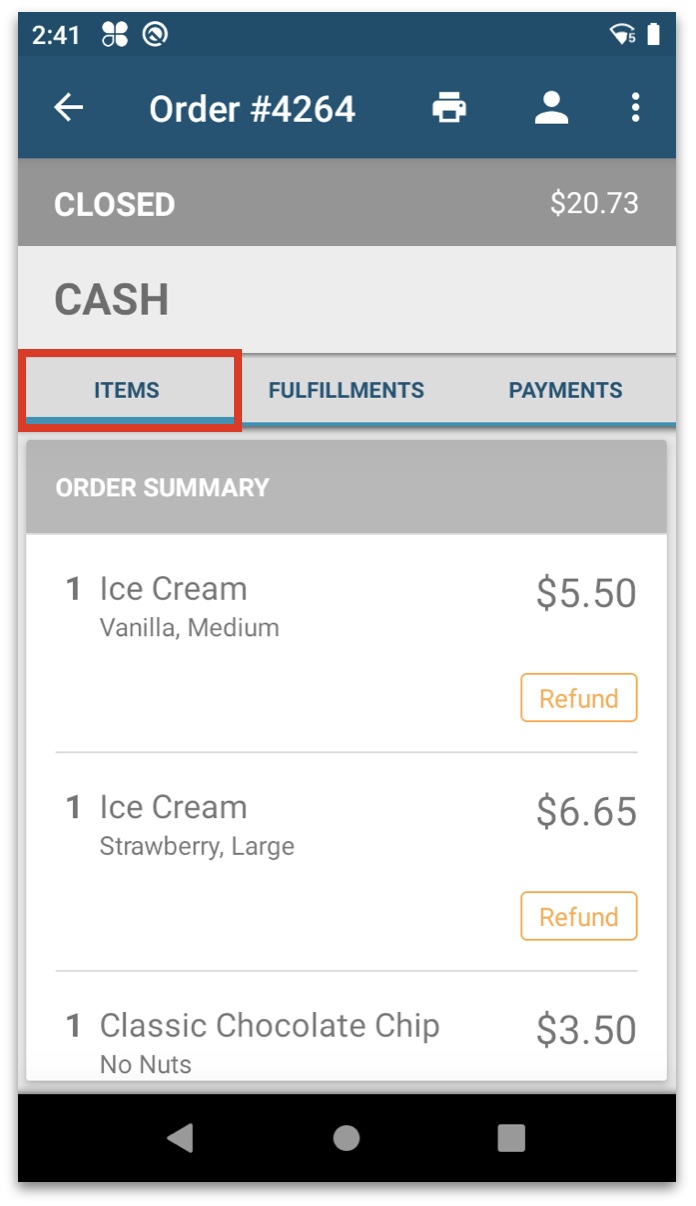 3. Check the box next to the item. Once the blue checkmark appears, hit the green Submit button.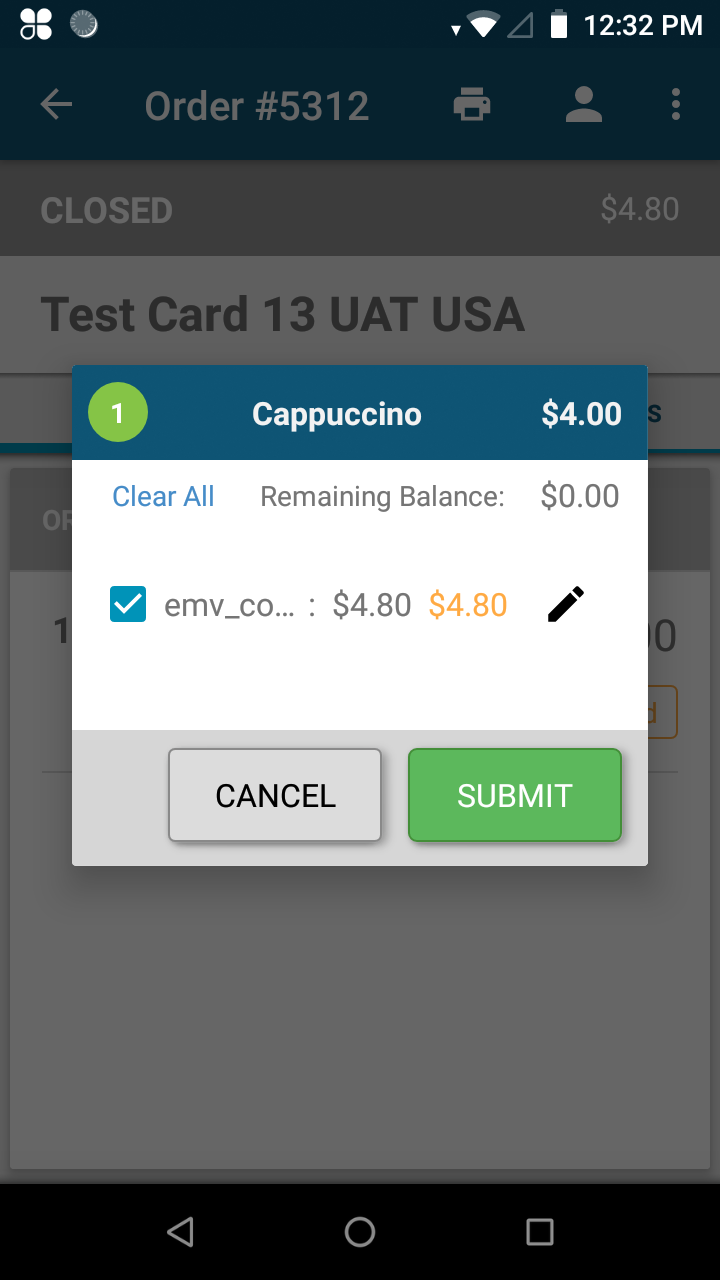 4. If you have refunded all items from the order, the order will show as refunded on your Orders page.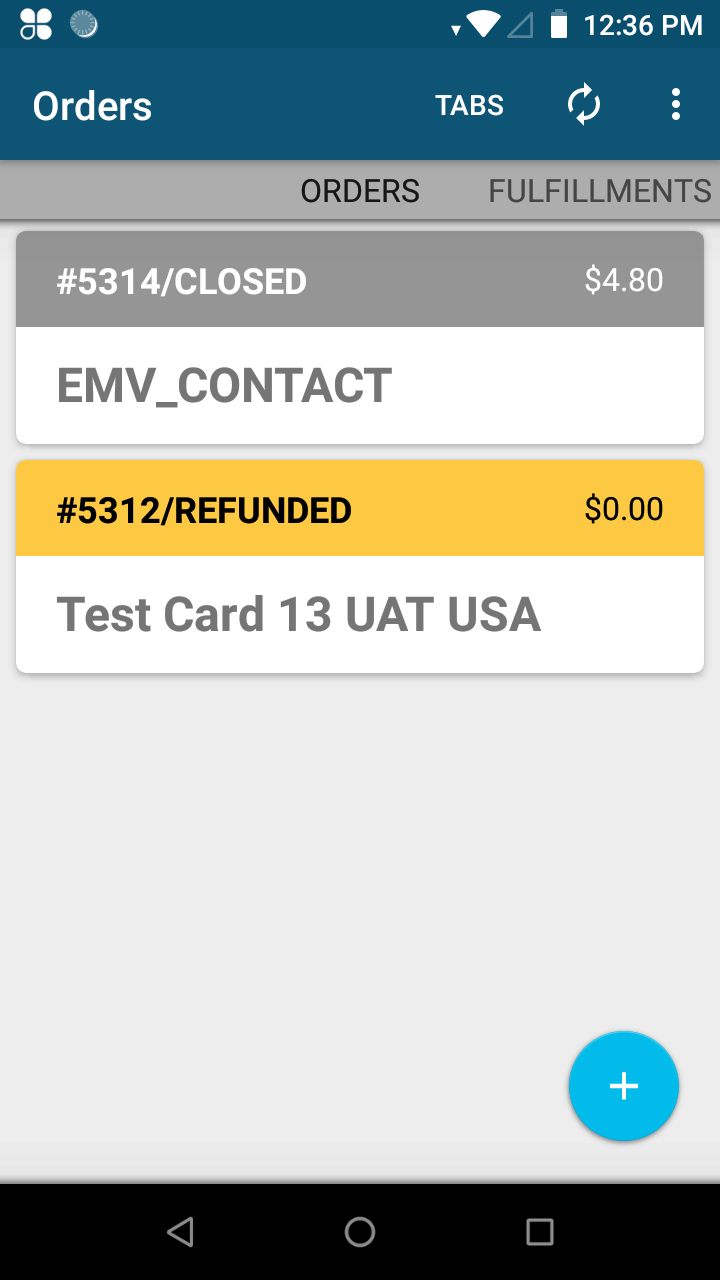 Note: On the Flex device, you are only able to refund by line item, not an entire order. If you'd like to refund the entire order, you can do so on manager.bypassmobile.com or on the Station Duo.
Fulfillments
Under the Fulfillments tab, you will see an overview of the number of orders that have been sent to the kitchen for preparation.
Payment Information
Under the Payments tab, you will see an overview of the tenders used to pay for the order.

Example A: This order was paid for with cash.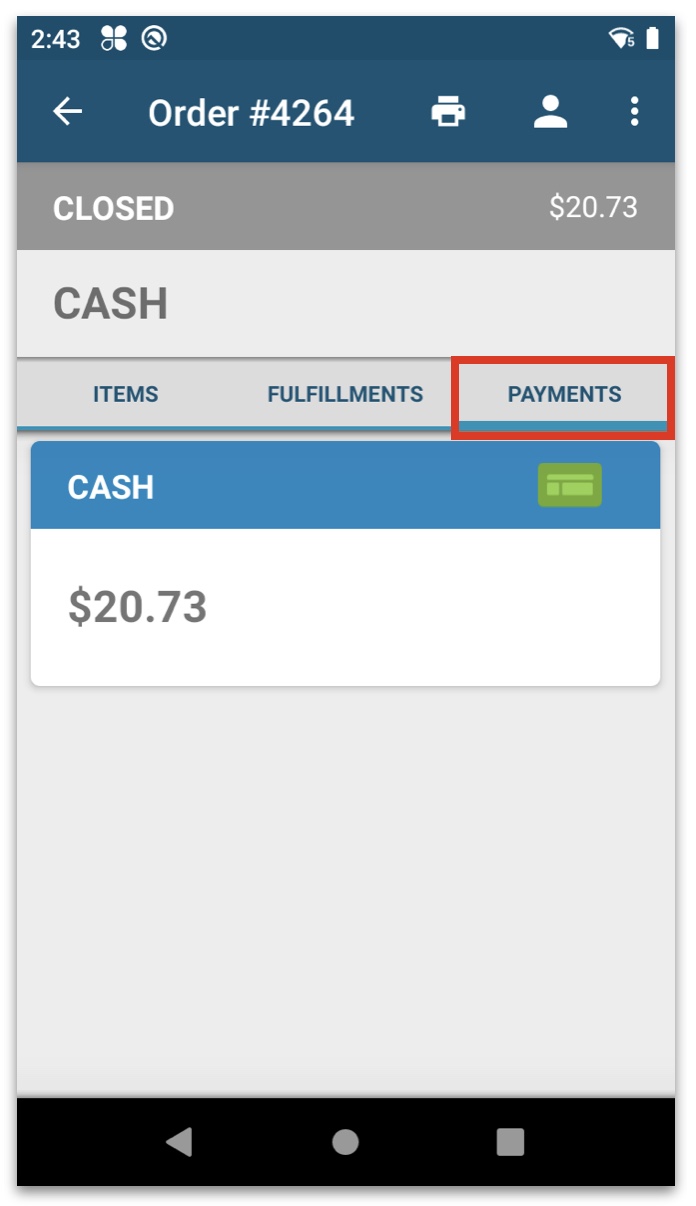 Example B: This order was paid for using Split Credit option, so each card that was used to pay is displayed under Payments.